Luxury Addiction Rehabilitation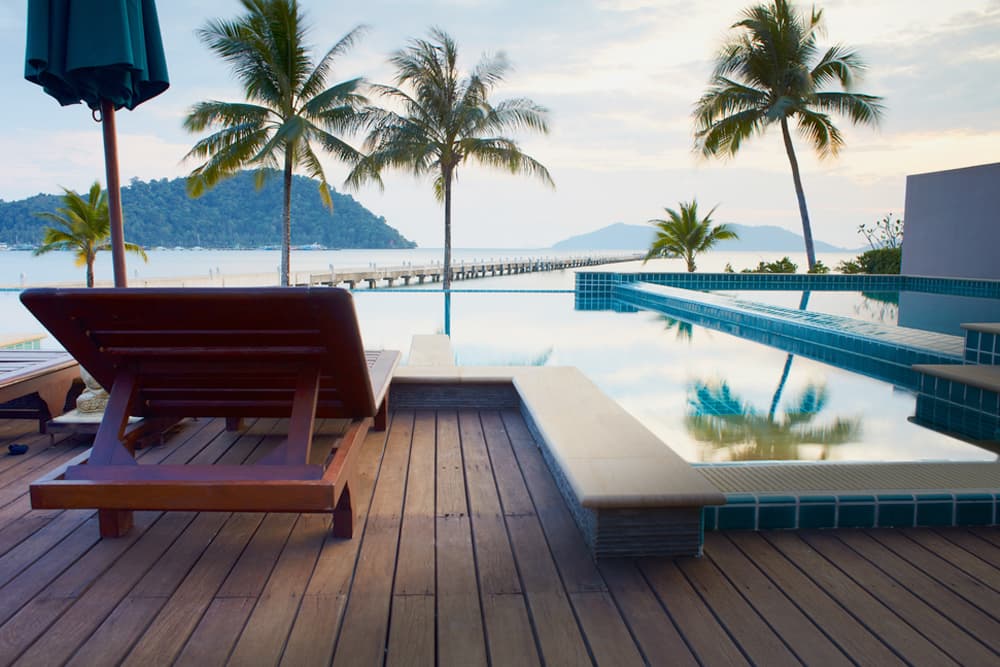 Addiction comes in many forms. Whether it's an addiction to alcohol, drugs, gambling, sex or another behavioral issue, addiction can ravage a person's life – damaging their career, ruining their relationships, destroying their financial situation and wrecking their health. Ultimately, addiction can take the person's life altogether. According to the Substance Abuse and Mental Health Services Administration (SAMHSA), effective treatment for addiction will take the individual's life situation into account. This means that targeted treatment often results in better recovery rates, and for some individuals, luxury addiction rehabilitation makes the most sense.
Factors to Consider in Addiction Treatment
Each addict is different, and the circumstances that led to that person's addiction situation were unique. As a result, the treatment that addresses those underlying issues should likewise be unique. In order to be effective, rehab treatment should take various factors of an addict's situation into account, including:
Their educational background
Their financial situation
Their support system (family and friends)
Their employment situation
Any cultural or lifestyle issues
SAMHSA recommends considering all these factors because treatment programs tend to work better when they are targeted toward specific demographics. Teens tend to achieve better recovery rates when they are treated in teen-specific rehab programs. Some women are better able to recover in women-only rehab programs, where they feel safe and comfortable amongst only their own gender. Likewise, luxury addiction rehabilitation programs can bring about a more effective recovery in those of a certain socioeconomic status.
What Is Luxury Rehabilitation Like?
Environment is a critical component of the rehabilitation process. Patients must feel comfortable with every aspect of their environment in order to feel safe enough to explore the reasons behind their addiction. This means that patients should feel safe with the professionals with whom they are working – their therapists, doctors, nurses and other staff members – as well as with other patients in the program. Since patients in a program are traveling through the recovery process together, it makes sense to group patients together who may have similar interests, backgrounds and life experiences. In a luxury rehabilitation facility, it's more likely that patients can relate to one another since they likely come from similar backgrounds.
In a luxury addiction treatment center, patients enjoy more extensive amenities than at standard centers. For example, patients at a luxury center may have the option to eat gourmet meals, participate in art therapy, hike on the center's expansive grounds, or go on an adventure therapy trip with a group. In a basic rehab center, the funding for these kinds of therapies and amenities is simply not available.
In fact, many basic drug rehabilitation programs don't have the funding for sufficient treatment for their patients. This often results in few staff members treating many patients; with understaffing issues, patients aren't able to receive the time and attention they need. As a result, patients might not achieve the most comprehensive care.
At luxury rehabilitation programs, patients take part in concentrated therapy sessions. This often includes extensive individual therapy sessions where patients meet one on one with their counselor to address the underlying reasons that led to their addiction issues. Therapists may use a blend of traditional, evidence-based therapies as well as progressive, cutting-edge developments in the field to take patients on the most thorough therapeutic journey. Individual therapy is often complemented by alternative therapies, such as art therapy, music therapy, animal-assisted therapy and even psychodrama sessions. Many patients who struggle to make progress in traditional therapy find they make serious gains via alternative therapeutic means.
The Process at Luxury Drug Addiction Treatment Centers
While many luxury rehabilitation centers offer programs for various niche addictions, virtually all offer drug addiction care. Many luxury drug rehabilitation programs start with detox, the process by which your body is weaned from the drug you've been taking. For some drug addictions, you may simply stop taking the drug altogether during the detox process. For other addictions, such as those to opiates, you may be given a substitute medication to help your body slowly wean off the drug over a period of time. In both circumstances, you may be given prescription medications during the detox process to mitigate the severity of withdrawal symptoms, should you experience them. According to the National Institute on Drug Abuse, medications can help to safely make the withdrawal process more manageable.
In a luxury drug rehabilitation center, consulting medical staff will be on hand to supervise you throughout the detox process. This ensures your safety should any withdrawal symptoms develop. You should never attempt to detox on your own without proper medical care nearby.
After detox, luxury rehabilitation centers will transition you into the core of your addiction treatment program – the therapeutic portion where you will address the issues that led to your initial drug abuse and subsequent addiction. In addition, you'll have access to the variety of amenities and alternative treatments offered by the luxury center.
Luxury Alcohol Rehabilitation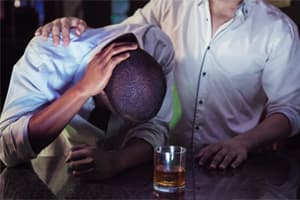 While alcohol often gets dismissed as not as serious a substance as illicit or prescription drugs, it can cause an addiction that is just as – and sometimes even more – dangerous. If you suffer with alcohol abuse or addiction issues, a luxury alcohol rehabilitation center can help you get on the path to wellness again.
In a luxury alcoholism center, you will undergo the detox process under medical supervision. Alcoholics will experience withdrawal symptoms when they stop drinking. This occurs as the alcohol begins to leave their bodies, throwing them into a state of unbalance as a result. It's imperative that recovery alcoholics be supervised during this process as some of the withdrawal symptoms can be quite dangerous, and even life-threatening.
After the detox process is complete, patients will enter into the therapeutic portion of rehabilitative care. Luxury rehab centers utilize a variety of therapies, including cognitive behavioral therapy, group sessions, adventure therapy and neuropsychological testing to ensure the most complete recovery for patients.
Looking for treatment for dependency to a specific substance or type of behavioral disorder? Browse these topics for more information:
Or if you'd like to learn more about luxury addiction rehabilitation, please call us today. We can connect you to the right facility that can help you get on the path to wellness and health.
More resources about
Luxury Addiction Rehabilitation

: