Luxury Drug Addiction Treatment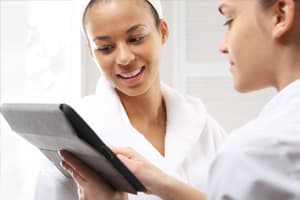 Addiction can target any individual, regardless of their position in life. As a disease that does not discriminate according to socioeconomic status, career position or life experiences, addiction can take down any person. In fact, according to the 2010 National Survey on Drug Use and Health, more than 22 million US residents used some type of illicit drug in the 30 days prior to the survey. This number includes individuals from all walks of life.
According to Substance Abuse and Mental Health Services Administration, effective treatment for drug addiction addresses the individual addict's specific circumstances. This means that care must absolutely be catered to the individual in treatment, and as a result, various specialized addiction treatment facilities exist. From gender-specific treatment to teen rehab offerings, many recovering addicts will find they receive more focused care in a facility that caters to their needs. For those who have achieved success in life, or who are accustomed to a certain level of living, luxury addiction treatment will be better able to provide comprehensive care that focuses on their particular needs.
Traditional Therapies at Luxury Addiction Treatment Centers
"In the traditional treatment realm, this may include one-on-one meetings with a psychiatrist, therapist or addiction treatment professional who will help you address the root causes that led to your addiction issues."Luxury drug addiction treatment facilities offer some of the most comprehensive rehab programs available. Whereas government-funded or more bare-bones rehab facilities may offer the basics of treatment such as some individual counseling sessions and group therapy programs, luxury drug treatment offers a range of addiction therapies to patients.
In the traditional treatment realm, this may include one-on-one meetings with a psychiatrist, therapist or addiction treatment professional who will help you address the root causes that led to your addiction issues. Therapists in luxury rehab centers often incorporate a variety of different modalities into their individual sessions, such as cognitive behavioral therapy and dialectical behavioral therapy.
Cognitive behavioral therapy, also known as CBT, will address the relationships between your thoughts and your behaviors. According to the National Alliance on Mental Illness, CBT has been shown to be useful in the treatment of various conditions, including addiction. Dialectical behavioral therapy, commonly known as DBT, is like a subset of CBT. DBT specifically focuses on the relationship between thoughts and environments, or the psychosocial area of addiction treatment. The thought process behind DBT is that if a recovering addict better understands their environment, they can better manage their reactions to it.
Alternative Therapies
While CBT and DBT might be used in more standard addiction rehab programs, they should be part of any luxury addiction treatment program you consider, as they are considered foundational tools in rehab. In addition, luxury drug treatment centers may offer patients various alternative therapies that can augment the recovery process. For example, many luxury addiction treatment centers may utilize adventure therapy in their therapeutic process. Led by a therapist who specializes in adventure therapy, patients may embark on wilderness treks, ropes courses or other adrenaline-rising activities. While these might just sound like fun activities, patients learn vital skills during these therapies that relate back to their recovery process. Recovering addicts on a wilderness trek may have to access their inner resourcefulness in order to find their way on the trail. They may have to work through frustration and anxiety in order to find the solution to the problem at hand. The ability to access this kind of inner strength will truly prove vital as they continue their journey to lifelong recovery.
Other alternative therapies that may be offered in luxury drug addiction treatment and recovery programs include equine-assisted therapy, psychodrama, art therapy, and nature therapy. In addition, most luxury rehab centers offer family therapy, where recovering addicts can start to heal familial relationships that were damaged by addiction, as well as group therapy, where recovering addicts can support each other and learn from others' journeys in recovery.
In luxury treatment facilities, patients will be in group therapy sessions with others who are in a similar socioeconomic place in life. This ultimately makes the group therapy experience much more beneficial for all involved. At more basic addiction treatment centers, executives and professionals may find it difficult to relate to some recovering addicts in group sessions. At a luxury treatment center, all participants will be coming from similar life situations, where they are accustomed to a certain standard of living. As a result, it's more likely that patients will be able to relate to the day-to-day experiences of others in group therapy. This makes the experience that much more effective.
Discretion at Luxury Addiction Treatment Centers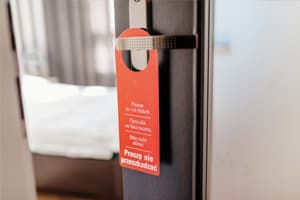 Since all luxury addiction treatment centers regularly deal with high-level executives, celebrities and public figures, they take the privacy of their patients incredibly seriously. In addition to standard legal privacy practices, staff members at luxury facilities often take additional measures to ensure the utmost privacy of their patients. Luxury drug treatment facilities are often located in secluded areas, free from the prying eyes of reporters or the paparazzi. They are often located on expansive private grounds, so patients can wander the grounds freely without worry of being seen.
Patients are ensured of their own private living quarters during their rehab stay. In luxury addiction treatment centers, these facilities are often quite posh, confirming patients feel completely at home in their surroundings. Meals are often prepared by gourmet chefs, and patients enjoy food that is not only nutritionally balanced but also delicious. All these accommodations ensure that patients remain in treatment for as long as needed to best ensure a complete recovery. According to the National Institute on Drug Abuse, it's essential that recovering addicts remain in treatment for as long as necessary. A stay in treatment that is too short could result in a fast relapse to drug use.
Find Luxury Addiction Treatment Today
If you'd like help locating a luxury drug addiction treatment center that would be ideal for your situation, please don't hesitate to call us. We are here 24 hours a day to take your call, and we can connect you with the optimal treatment option for your situation. Don't let another day pass without getting the help you need; call now.
More resources about
Luxury Drug Addiction Treatment

: