Choosing the Best Exercise Addiction Treatment Centers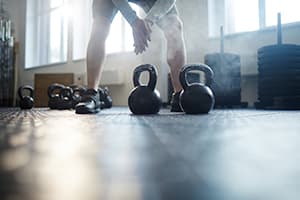 While most people recognize exercise to be part of a healthy lifestyle, it is possible to become addicted to exercise. When exercise becomes a compulsive activity, it can lead to psychological and physical risks, and cause all other responsibilities and obligations to suffer. According to the University of Iowa, only a small percentage of individuals who exercise actually become addicted. Even so, as a type of obsessive-compulsive disorder, it is an addiction that requires professional treatment at an exercise addiction rehab center.
Inpatient Centers vs. Outpatient Facilities
Although exercise addiction is a fairly recently recognized disorder, there are now various options available for treatment, including inpatient centers and outpatient facilities. In deciding which exercise addiction treatment center option is best for you or someone you know, it is important to understand that patients reside in an inpatient facility during the course of their treatment. Outpatient clinics do provide the ability to return home each day while undergoing treatment, but may not offer as many services as a comprehensive inpatient facility.
When Is Residential Rehab Necessary?
Many people have difficulty accepting they have an addiction to a behavior that is otherwise considered to be healthy and necessary for overall wellness. According to the University of New Mexico, there are several symptoms that can point to an addiction to exercise, and they may indicate a need for a residential exercise addiction rehab center. These symptoms include:
Isolation from others when working out
Following a rigid exercise regimen or schedule
Exercising for more than two hours daily on a regular basis
Fixating on the number of calories burned or weight loss
Working out to the point of injury or pain
Skipping social plans, class or work to exercise
Is Treatment Private?
If you believe that you or someone you know may be addicted to exercise, it is imperative that you seek out help without delay. Call us today for assistance in locating an exercise addiction rehab center. There are many different types of rehab centers available specializing in exercise addiction, including rehab centers offering private rooms and suites. You can be assured of complete privacy and confidentiality, particularly at luxury treatment centers.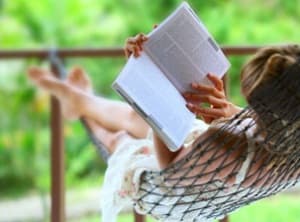 28- or 30-Day Addiction Rehab Program
If you or someone you love is having a hard time quitting drinking or abstaining from drug use, you might want to consider a 28-day or 30-day drug rehab. One-month rehab centers give you a chance to get and stay clean without requiring a long-term commitment.
Read More
The primary goal of an exercise addiction treatment program is to get the patient's life back to normal. Remember, an addiction to exercise can be dangerous, both mentally and physically. It's imperative to seek help now.
How Much Time Does Inpatient Exercise Addiction Rehabilitation Take?
The length of treatment required for exercise addiction may vary based upon the severity of the addiction, how long the individual has been addicted and whether there are any additional related disorders present that require treatment. Individuals addicted to exercise may also suffer from other disorders, including anorexia and bulimia. When such disorders are present, treatment may be more involved and last longer. Various types of exercise addiction rehab centers are available, including programs lasting one month, two months or three months. In addition, there are also outpatient facilities available that offer treatment for exercise addiction.
What Can I Expect During Treatment?
If you believe you, a friend or family member may be suffering from an addiction to exercise, you may feel more in control if you know what to expect during treatment at an exercise addiction rehab center. The first step in receiving treatment is the intake process. During this process, a qualified professional at an exercise rehabilitation facility will evaluate your condition and level of addiction. Treatment will also include both addiction therapy and specialized care to help addicts understand the root causes of their addictions and how to overcome them. Extended care or aftercare will also usually be provided to help the patient make a successful return to daily living.
Paying for Exercise Addiction Treatment
The price for treatment at an exercise addiction rehab center will vary based on several factors. These factors can include location, length of treatment and complexity of treatment. Fortunately, many exercise addiction treatment facilities accept insurance from a number of providers. Check with the center you choose to confirm they accept your insurance. Financing arrangements can also often be made at an exercise addiction treatment center to assist with costs that aren't covered by insurance.
Should I Travel Away From Home for Treatment?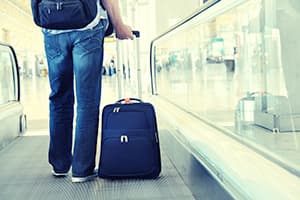 Many people discover numerous benefits in attending an exercise addiction rehab center away from home. There are many centers located throughout the United States, making it easy for individuals in need of treatment to find a solution that is right for their needs. When you travel away from home, you'll be able to wholly focus on your recovery, without the distractions of your daily life.
I Want to Find an Executive or Luxury Rehab Center
If professional issues are keeping you or someone you care about from looking for care for a drug or alcohol issue or behavioral addiction, executive rehab centers may be the best option. By coupling top-rated illicit substance and behavior addiction treatments with the ability to use a computer or cell phone, a businessperson can get help in privacy and seclusion.
Often, modern drug abuse and behavior addiction treatment clinics grant the top-tier amenities you would expect in the nation's best hotels, with your comfort and enjoyment being the biggest priorities. From housekeeping services and gym facilities to in-house massage therapy and fine linens, you can get the best-quality illicit substance and behavior addiction treatment for yourself or someone you care about while taking it easy.
What Happens When I'm Done?
Following completion of treatment at an exercise addiction rehabilitation program, patients will return to their normal lives but will do so with a new understanding of the behavior that led to their addiction, and with the tools and techniques necessary to combat future problems and avoid relapse.
Are You or the Addict Ready?
As is the case with any other type of addiction, you must be prepared to accept help in order to combat an addiction to exercise. The risks of exercise addiction are quite real. It is not too late to turn things around and learn how to live a healthy lifestyle again and free from the need to engage in compulsive physical activity. An exercise addiction rehab center can help. Call us today for more information.
More resources about
Choosing the Best Exercise Addiction Treatment Centers

: