Addiction Rehab Treatment Resources for Sports and Athletic Trainers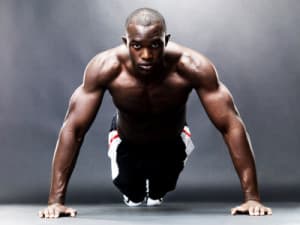 You've put your time in, and finally achieved your goals: you're a sports or athletic trainer. You help athletes push themselves to their limits and guide them through their careers. But you have a problem, your drug or alcohol addiction, and it's holding you back. It's time to get help and push yourself to be clean and sober. It's easy to get in contact with a drug addiction counselor, and they will send you on your way to choosing a rehab facility so you can get your life back. It won't be easy, but as a sports or athletic trainer, you know that hard work always pays off.
Inpatient Rehab vs. Outpatient Programs
Now that you've made the decision to get help for your addiction, it's time to check into a rehabilitation center. Inpatient and outpatient facilities are the two options available to you. Inpatient facilities can be restrictive; when you check into one, it's required that you stay there for an extended period of time. It is also required that you give up your cell phone or any other device, so you may be out of direct contact with friends and family. Outpatient facilities are less intense, allowing you to just check in with a drug addiction specialist daily.
If you feel you need extra help, you might want to consider a residential inpatient facility. Residential inpatient facilities require you to stay on the premises for several weeks, and take care of food, housing and laundry services. During your stay, you will be involved with many intensive group therapy sessions, which will focus on discovering the underlying problem of your addiction. These are the substances and behaviors most commonly treated at rehab facilities: Vicodin, valium, marijuana, Percocet, MDMA/ecstacy, heroin, alcohol, Ativan, klonopin, Xanax, ketamine, adderall, Zoloft, Ritalin, bipolar disorder, depression, gambling addiction, anger management, suboxone and oxycontin.
Executive Treatment
When calling into a rehab facility, inquire about executive treatment. Executive treatment allows you to stay in contact through an internet enabled laptop or smartphone, so you can continue to work on your important projects, while still participating in the therapy sessions necessary to recover from your addiction. This way, you can take time away from work, but not actually lose any time at work.
How Long Will My Inpatient Rehabilitation Last?
The length of time you will stay at an inpatient rehabilitation center varies, but most stays are either 30-, 60- or 90-day periods. While you are in an inpatient rehab, you will have limited contact with the outside world; upon admission, they will confiscate your cell phone and any other devices. If you are the personal trainer of an athlete and see them regularly, make sure to inform them that you will be unavailable for some time. Any length of time you spend at an inpatient facility is beneficial to your health, but according to the Centers for Disease Control, it is recommended you stay for a full 90-day period to get the maximum benefits of the facility to fight your drug addiction.
What Happens During Rehab?
"There are some rehabilitation centers which accept insurance, which will allow you to mitigate the total cost." When you are admitted to the facility, you will initially be assessed by members of the facility's staff. These staff members will confiscated any items that are not allowed on the premises, as well as take detailed notes on your personality. After you settle in, you will begin your detox procedure. A detox is the flushing of all drugs and harmful chemicals from your body, and it can take anywhere from 3 to 14 days. During this time, you may see an addiction doctor who may prescribe you some medication to help with withdrawal symptoms. After the detox, drug counselors and behavioral therapists will guide you through therapy, addressing any concerns you may have. Once you leave the facility, you will be invited to follow up through group and possible one-on-one therapy sessions.
Paying for Drug, Alcohol, and Behavioral Addiction Treatment
When treating addiction for a sports trainer, the initial cost can be daunting. Rehab facilities range in price from $7,500 to $120,000 a month, but most affordable rehabs stay around $18,000 to $35,000. There are some rehabilitation centers which accept insurance, which will allow you to mitigate the total cost. Additionally, there are some centers that allow you to finance treatment, so you can pay what you owe in installments. You may also be able to get assistance for covering the costs of treatment through your company's HR department.
Should I Travel or Stay Near Home
Whether or not you wish to travel to your rehab facility is a personal preference. The journey could be therapeutic and afford you more privacy, but a non-local rehab may also not be covered under your insurance. As a note, most suburban centers are surrounded by forest or fields, which could be spiritually beneficial.
Support Groups to Stay Sober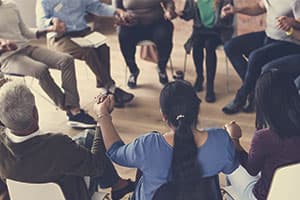 After completing your program at a rehab facility, you will be invited to join support groups like Alcoholics and Narcotics Anonymous. These support groups are crucial in the battle to stay sober, as they will grant you the courage and dependability to get through tough times. Ask for more information when you leave a rehab facility. You are not alone. Millions of people every year are affected by drug addiction and behavioral problems, and no two cases are the same. Drug, alcohol and behavioral disorder treatment options for athletic trainers are no different than for anyone else. If you feel like things are getting out of control, and that you might not be able to keep it together, call us at to discuss treatment options. With help, you can overcome your drug addiction and stop it from controlling your life.
Frequently Asked Questions
Are Drugs or Alcohol Affecting Your Work as a Sports or Athletic Trainer?
Are you missing practice, showing up late or unfocused during your routines? These are signs your drug or alcohol addiction is affecting your work performance.
Are There Legal Consequences of Using as a Sports or Athletic Trainer?
Yes. Any performance enhancing drugs or painkillers on your person can be career-threatening not only to you but the athletes you represent as well.
Will My Company Keep My Treatment Private and Confidential?
Your company's HR department will make this decision, but they will normally keep it private. It is up to you to give any information to coworkers.
Will I Be Able to Keep My Job if I Undergo Treatment?
If you are becoming unreliable because of your addiction, getting help may be the only way to keep your job in general.
Can I Continue to Work During Treatment?
During a detox, you can be robbed of energy as your body goes through many changes. It is up to you whether or not you feel up to working.
Can I Use My Phone or the Internet During Treatment?
Most inpatient facilities confiscate any cell phones or devices. Consider seeking a facility that offers executive treatment if this will be a problem.
Questions and Answers
Can Job Stress Cause a Drug or Alcohol Problem?
Yes. It is normal to want to let off some steam after work, but some use of recreational drugs can turn into a full-blown addiction very quickly.
Can I Get Treatment for a Dual Diagnosis (Both an Addiction and Behavioral Disorder)?
Yes. Many treatment centers offer dual diagnosis. Call ahead to discuss treatment options.
What are the Most Commonly Abused Drugs in the Workplace?
Marijuana is the most commonly abused drug in the workplace, followed closely by cocaine. According to the NCADD, prescription drug abuse is also on the rise. Addiction treatment options for sports trainers should always include therapy for these drugs as well as others.
Recommended Rehab Treatment Articles
More resources about
Addiction Rehab Treatment Resources for Sports and Athletic Trainers

: