Addiction Rehab Treatment Resources for Legal Professionals and Law Enforcement
Rehab Programs Legal Professionals and Law Enforcement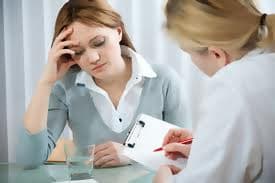 According to the Legal Profession Assistance Conference, studies carried out in various jurisdictions show high levels of alcoholism and drug use among people involved in law-related professions. What are the addiction treatment options for legal professionals? Specialized rehab centers are ideal, especially since they are specifically geared towards treating legal professionals and law enforcement officials with the specific pressures that may have contributed to their addiction. Executive rehab is another good option since it offers amenities, privacy and the ability to continue working.
Inpatient Rehab vs. Outpatient Programs
Drug, alcohol and behavioral disorder treatment for law enforcement and legal professionals often requires an inpatient treatment program, or a program in which the patient resides in a treatment facility for a set amount of time. Therapeutic community programs are longer treatment options – lasting six to 12 months – that might be recommended for legal professionals. In therapeutic communities, the legal professional or law enforcement official can benefit from a community of like-minded peers who may understand what unique job pressures lead to addiction.
Outpatient treatment allows you to go in for treatment visits but still live at home. This type of treatment might be useful for the legal professional or law enforcement official who does not want to give up on his work responsibilities. However, this treatment is also not as intensive.
In general, drug addictions that might be treated in these programs include alcohol, cannabinoids, opioids, stimulants, club drugs, dissociative drugs, hallucinogens, anabolic steroids, inhalants, cocaine, heroin, ecstasy, methamphetamine, amphetamine, LSD, mescaline, ketamine and PCP.
Should I Choose a Residential Rehab?
If you have been using drugs or alcohol for a long time and in an intense way, residential rehab is usually recommended. In treating addiction for someone in the legal field or law enforcement, a residential rehab may be most effective for fully kicking an intense addiction so the person can return to work.
What Does Executive Treatment Offer Over Other Rehabs?
Executive rehab provides greater comfort, assistance and privacy during the recovery period. You have access to a range of support services and conveniences especially for those professionals who still have to maintain their schedule while in rehab – as a legal or law enforcement professional may have to do.
How Long Will My Inpatient Rehabilitation Last?
"Drug, alcohol and behavioral disorder treatment for law enforcement and legal professionals often requires an inpatient treatment program, or a program in which the patient resides in a treatment facility for a set amount of time."
Rehabilitation time can last anywhere from one month to 12 months, depending on the severity of addiction. Rehab facilities try to set up treatment for your specific needs, giving you an appropriate level of help without being too invasive. Addiction treatment options for legal and law enforcement professionals may take into account specific work pressures, giving the patient enough inpatient care to help him on the road to recovery without taking him away from his important work for too long.
28-30 Day Treatment Facilities (1 Month)
Short-term residential programs are based on an adjusted 12-step approach. It is important that legal professionals and law enforcement personnel engage in outpatient treatment programs and/or aftercare programs after leaving the program. This will minimize the chance of relapse upon discharge from the facility.
60 Day Treatment Facilities (2 Months)
The aim of rehab is to get you back on the road to total recovery. Therefore, if you are addicted for a long time to a particular drug, you may be recommended to stay in rehab for up to two months to ensure that you are effectively treated – even though you may have job pressures calling you back to work. Ultimately, overcoming one's addiction is the end goal of these programs, and doing so will allow legal and law enforcement professionals to better perform their jobs.
90 Day Treatment Facilities (3 Months)
If a legal or law enforcement professional has been driven to extreme drug use, he might require long term treatment with around the clock care. A therapeutic community is one option with lengths of stay between six and 12 months. These communities also provide you a community of other professionals who you can rely on once you are out of rehab.
Other Options
If a legal or law enforcement professional absolutely cannot take off work, outpatient treatment options may be the best choice. They allow the professional to get help around his schedule and cost less.
What Happens During Rehab?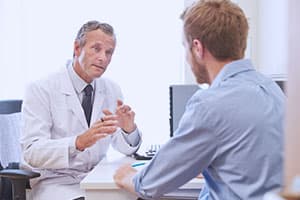 A physician will do an assessment of you to recommend your detox procedure, so be sure to tell the truth about what types of drugs you use. You will then get a psychological assessment.
This is where the work is done to remove the drug from your system. It leads to withdrawal and often requires medication.
This consists of group peer therapy and/or individual therapy.
You receive alternative therapies such as acupuncture, meditation and equine therapy.
These are treatments used to prevent you relapsing after leaving rehab.
Paying for Drug, Alcohol and Behavioral Addiction Treatment
How Much Will it Cost?
Rehab generally costs between $10,000 and $20,000 monthly, but luxury rehabs can cost up to $80,000 per month. There are also low-cost and free options available.
Do Rehabs Accept Insurance?
Most insurances cover rehab treatment; however, you should check with your provider to ensure this is the case.
Can I Finance Treatment?
Many treatment facilities offer financing.
Will My Job Help Cover the Cost of Treatment?
The legal and law enforcement offices may offer assistance. Again, though, you should check with your specific office.
Should I Travel or Stay Near Home?
If you're worried about privacy, you may consider traveling to rehab. However, you should also consider whether there are programs near to you that are better suited for your issues.
Support Groups to Stay Sober
Support groups can be inspiring. To find one, ask your physician or counselor for help.
Using Our Helpline to Determine Your Rehab Options
Call to get help on your road to a sober lifestyle. We can help you find the right rehab for you and your profession – so call us now. We are always ready and willing to help you get back to an addiction-free life.
FAQs
Are Drugs or Alcohol Affecting Your Work as a Legal Professional or Law Enforcement Officer?
As a legal or law enforcement professional, you contribute a service to society. Drugs and alcohol can limit your ability to provide that service.
Are there Legal consequences of using as a Law Enforcement of Legal Professional?
Seek help before your addiction results in you breaking the law.
Will My Company Keep My Treatment Private and Confidential?
Most companies will keep your privacy.
Will I Be Able to Keep My Job if I Undergo Treatment?
This depends, but seeking help should allow you to keep your job.
Can I Continue to Work During Treatment?
Many people do, particularly those in executive rehab or outpatient programs.
Can I Use My Phone or the Internet During Treatment?
You can at an Executive rehab.
Questions and Answers
Can Job Stress Cause a Drug or Alcohol Problem?
Stress from legal and law enforcement work can trigger an addiction.
Can I Get Treatment for a Dual Diagnosis (Both an Addiction and Behavioral Disorder)?
Special group sessions for patients with dual diagnosis are held at facilities which offer both types of treatment.
What are the Most Commonly Abused Drugs in the Workplace?
Marijuana and alcohol are most commonly abused in the workplace.
Recommended Rehab Treatment Articles
More resources about
Addiction Rehab Treatment Resources for Legal Professionals and Law Enforcement

: