Addiction Rehab Treatment Resources for Healthcare Professionals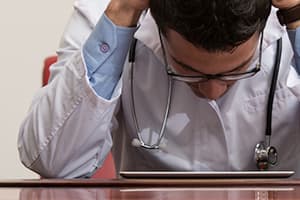 Healthcare professionals work in demanding jobs and often struggle with addiction to drugs or alcohol; however, they may be reluctant to seek traditional treatment in rehab programs because of particular concerns about their work. Healthcare professionals may legitimately fear that people will know about their addiction, or they may wonder if they can trust their own judgment in making healthcare decisions. What are the addiction treatment options for healthcare professionals?
Inpatient Rehab vs. Outpatient Programs
Inpatient programs require that the patient live in the facility. Doctors may administer medications, such as methadone or Buprenorphine, in these facilities, and the patient will also have access to support. However, inpatient treatment is more expensive than outpatient programs. Outpatient facilities do not provide the same intensive round-the-clock coverage as an inpatient program, but they are more flexible and allow patients to return home after treatment. These facilities are best for healthcare professionals with less extreme addictions.
Should I Choose a Residential Rehab?
Residential inpatient rehab programs provide powerful protection during the withdrawal phase of treatment for healthcare professionals. These programs immerse the healthcare professional in a healing community. A residential rehab program is an appealing option for treating addiction for healthcare professionals. These programs allow for intensive, complete healing, free of the stressors of the healthcare profession. This choice, though, depends on what the professional is addicted to, how extreme that addiction is and the patient's insurance coverage.
What Does Executive Treatment Offer Over Other Rehabs?
Executive rehab programs are useful for high-level business executives and other high-profile professionals. Executive rehab can be an addiction treatment option for healthcare professionals who want privacy while they deal with their recovery. Further, it allows certain healthcare professionals to continue essential tasks of their jobs, giving them access to essential computer and phone usage.
How Long Will My Inpatient Rehabilitation Last?
"Healthcare professionals may legitimately fear that people will know about their addiction, or they may wonder if they can trust their own judgment in making healthcare decisions."Inpatient rehabilitation could last anywhere from one to three months, depending on the advice of professional treatment experts, your addiction and your insurance coverage. You may also stay longer if your addiction necessitates it; when you're a healthcare professional, the most important thing is getting healthy so you can get back to work.
What Happens During Rehab?
Intake and assessment: The patient is evaluated and doctors determine a course of treatment. This involves a psychological assessment and a detox plan.
Detoxing: The patient, with the help of counselors, medical professionals and group therapy, quits the drug or behavior. Medications might be administered to ease withdrawal symptoms. Addiction treatment: Professional therapists counsel the patient on the root triggers of the patient's addiction or disorder, hoping to remove those stressors so the patient can heal.
Specialized care: Some patients might receive special treatment if the clinic staff deems it necessary. This treatment might include medications like methadone or Buprenorphine.
Extended Care / Aftercare: During treatment, the patient develops a support system of peers and looks to future support systems. This post-treatment support helps prevent relapse.
Paying for Drug, Alcohol and Behavioral Addiction Treatment
Though rehab can vary in cost – some cost as low as $7,500 a month, while others may cost over $100,000 monthly – there are financing options available for patients. Check with your insurance to see what types of rehab are covered. If your desired treatment is not covered, you can work with the rehab facility to work out a pricing plan.
Should I Travel or Stay Near Home?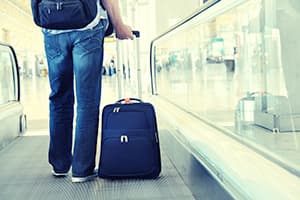 The ideal treatment facility for a healthcare professional might be nearby, or it might be far away. Regardless, the choice to travel or stay local is up to you. You should consider privacy concerns, your ideal treatment and whether your insurance will cover non-local rehabilitation. The most important issue is finding the right care to get back on track and continue your healthcare career.
Support Groups to Stay Sober
Programs like Alcoholics Anonymous and Narcotics Anonymous help people stay sober after they receive care. Through these groups, recovering addicts attend group meetings, talk with members and learn strategies to help each other maintain sobriety. This support can be essential to ensuring you do not relapse into your addiction or behavior, allowing you to continue as an effective healthcare professional.
Using Our Helpline to Determine Your Rehab Options
Call us to discuss treatment options. We are here to help you navigate your insurance program and figure out the best option for treatment.
It's Never Too Late to Turn Everything Around!
As a healthcare professional, you know healing takes time – but it's never too late to seek help. Call us to start getting healthy today.
Frequently Asked Questions
Are Drugs or Alcohol Affecting Your Work as a Healthcare Professional?
Since your job is to help others be healthy, it is important you maintain standards of mental and behavioral health. Call us if drugs or alcohol are impairing your work; we can help.
Are There Legal Consequences of Using as a Healthcare Professional?
Healthcare professionals may face other types of consequences because of their sensitive work in the healthcare system and access to drugs.
Will My Company Keep My Treatment Private and Confidential?
Your company should keep your treatment private. Make sure your HR department and bosses know you want this information to be confidential.
Will I Be Able to Keep My Job if I Undergo Treatment?
Yes, though healthcare professionals should make special arrangements with their jobs, as they will have to take time away from work.
Can I Continue to Work During Treatment?
Yes, although during a residential inpatient program patients stay in the facility 24 hours a day, so a healthcare professional may need to take a vacation or medical leave from their job.
Can I Use My Phone or the Internet During Treatment?
Some executive treatment programs, have different rules to allow patients to continue to do some work at their jobs while in the facility. Most treatment programs cut the patient off from Internet and phone use.
Questions and Answers
Can Job Stress Cause a Drug or Alcohol Problem?
Yes. Healthcare professionals work in some of the most stressful jobs, and work stress can lead to drug and alcohol abuse, or exacerbate an existing problem.
Can I Get Treatment for a Dual Diagnosis (Both an Addiction and Behavioral Disorder)?
Yes. Treating addiction for healthcare professionals can include dual diagnosis work. Many treatment centers specialize in dual diagnosis treatment, which means addressing both a drug or alcohol problem and also a mental health problem such as depression, anxiety or post-traumatic stress disorder.
What are the Most Commonly Abused Drugs in the Workplace?
Marijuana (including "spice" and other synthetic types), alcohol, cocaine, heroin and other opiates, methamphetamine, Vicodin, Adderall, cough medicines, tranquilizers.
Recommended Rehab Treatment Articles
More resources about
Addiction Rehab Treatment Resources for Healthcare Professionals

: