Rehab for Athletic Trainers, Personal Trainers, and Fitness Professionals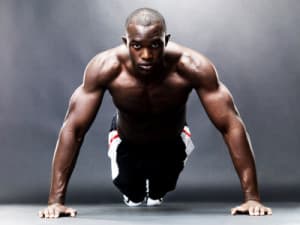 The pressure to succeed can be hard for athletic trainers and fitness professionals to cope with. Constantly competing or supporting clients who are training for a competition can result in taking extreme measures to come out on top. Whether you're working with high school students, college athletes, professional athletes, or training everyday people at the gym, the effects of high stress can eventually take a toll on your mental and physical health.1
Pain management, performance enhancement, and attempts to lessen the stress from on-the-job pressure can contribute to substance misuse and addiction in athletic trainers and fitness professionals. Accidents and consistent physical exertion can result in injuries, requiring medications like opiates for pain relief and management.1
A study focused on drug misuse in athletes found that:1
71% of professional football players misused opiates at some point in their career.
67% of competitive powerlifters misused steroids at some point in their career.
93% of college athletes consumed alcohol in the last year.
If you're struggling with substance misuse or addiction, rehab for athletic trainers and fitness professionals is available and can help you regain control of your life.
Signs of Addiction in Athletic Trainers and Fitness Professionals
Addiction, clinically referred to as a substance use disorder (SUD), is a chronic, relapsing health condition characterized by compulsive drug seeking and use despite experiencing negative consequences.2
To assess whether a person has a SUD, healthcare professionals use a set of 11 criteria outlined in the American Psychiatric Association's Diagnostic and Statistical Manual of Mental Disorders, Fifth Edition (DSM-5). Only a qualified healthcare professional can diagnose a SUD. However, there are several physical and behavioral signs and symptoms you may notice in athletic trainers who are struggling with substance misuse or addiction, such as:1
Acne
Anxiety
Irritability
Rapid muscle gain
Decreased concentration
Decreased appetite
Impaired coordination
Poor personal hygiene
Slurred speech
Tremors
Vomiting
The signs and symptoms a person exhibits can depend on several factors, such as the substance(s) they are using, how much they are using, and how long they have been using. In addition to the signs and symptoms above, you may notice the person is missing work or coming late to training sessions.
Addiction Treatment for Personal Trainers and Fitness Professionals
If you or a loved one is ready to seek addiction treatment for athletic trainers, options are available in various settings. Everyone has unique needs, and what works for one person may not work for another.3 For example, a person struggling with steroid use may benefit from different treatment than a person struggling with alcohol use. Creating an individualized treatment plan is the most effective way to achieve long-term recovery, according to the National Institute on Drug Abuse (NIDA).3
Recovery looks different for everyone. However, common types of treatment include:3, 4
Detox: Detox isn't always necessary, but for some patients it can be an important first step in treatment, allowing them to achieve a substance-free state while under the care of medical professionals. This can facilitate the transition into ongoing treatment (e.g., inpatient or outpatient rehab).
Inpatient programs: Inpatient programs require patients to live at a facility while receiving addiction treatment. This can be beneficial for personal trainers and fitness professionals who need 24/7 support. Inpatient programs vary, but patients can expect to participate in group and individual therapy to learn how to deal with stressors healthily.
Outpatient programs: Outpatient programs can vary in duration and intensity. For example, lower-intensity outpatient programs may meet 1 time per week, while an intensive outpatient program (IOP) meets more often and for longer sessions. Like inpatient programs, patients can expect to participate in group and individual therapy but return home in the evening instead of living at the facility. This can be beneficial for personal trainers and fitness professionals who need to maintain their day-to-day responsibilities.
Dual diagnosis treatment: Those searching for rehab for fitness trainers may benefit from inquiring about dual diagnosis treatment. Dual diagnosis treatment can be beneficial for personal trainers and fitness professionals who struggle with a SUD and a mental health disorder (e.g., anxiety, depression) at the same time.
Many addiction programs offer different accommodations and amenities that can be beneficial to patients with varying needs. For example, athletic trainers may want to continue or regain habits like eating healthy and exercising while in treatment. Amenities at an inpatient rehab that may appeal to athletic trainers can include:
On-site nutritionists.
Gyms or exercise equipment.
Group fitness classes.
Help with pain management.
Mental health care.
For athletic trainers who have a less severe SUD, an outpatient program may be a good choice. Patients can receive similar treatment as inpatient programs while continuing to work and focus on their other responsibilities.3
Whether you enter an inpatient or outpatient program, keep in mind that facilities can vary greatly. When looking for rehab for personal trainers, it's a good idea to contact the facility ahead of time to inquire about their offerings, including specific accommodations and amenities you would like.
Finding a Rehab for Athletic Trainers
If you're ready to break the cycle of addiction, seeking treatment is a good first step. Substance abuse treatment for athletic trainers can improve your physical and mental health and get you back on the road to helping your clients.
There are several ways you can find a rehab for athletic trainers. You can use the FindTreatment.gov tool or learn more about treatment options by contacting your doctor or a mental health practitioner.
You can also use our directory to find treatment options near you. You can filter treatment centers by location, treatment type, insurance accepted, and amenities. If you're interested in executive or luxury facilities, always call ahead to inquire about amenities and insurance accepted.
If you need additional assistance, you can also contact American Addiction Centers (AAC) at . AAC has rehab centers across the U.S. and is a leading provider of evidence-based addiction treatment. Our team of admissions navigators can answer questions you have about alcohol addiction treatment options, verify your insurance, and help you with the admissions process once you're ready.
Frequently Asked Questions
More resources about
Rehab for Athletic Trainers, Personal Trainers, and Fitness Professionals

: