Addiction Rehab Treatment Resources for Counselors, Social Workers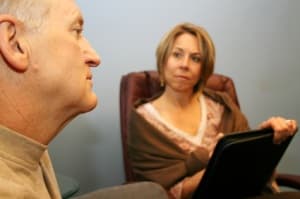 As a drug counselor or social worker, you know an addiction can ruin a person's life. If your addiction is starting to take over your life, get help. If you are a drug counselor, you know the ins and outs of rehabilitation programs. If you're a social worker, your network of colleagues will likely include someone connected to the rehab programs available to you. You've spent most of your career helping others and shouldn't be ashamed of getting help yourself.
Inpatient Rehab vs. Outpatient Programs
An inpatient program is very intensive and involves living at a facility for 28 to 90 days. The inpatient facilities and their patients are monitored to ensure the residents don't obtain substances. Outpatient programs are less restrictive, usually requiring the patient to check in daily with an addiction specialist at a center.
If your addiction is severe, you may want to consider a residential inpatient rehabilitation center. Residential rehabs offer intensive treatment and often including group therapy and spiritual healing. Residential rehabs take care of food, housing and laundry services for all patients so the resident can focus on recovery.
Here is a list containing some of the substances and behavioral disorders treated in some rehabilitation programs: Vicodin, valium, marijuana, Percocet, MDMA/ecstacy, heroin, alcohol, Ativan, klonopin, Xanax, ketamine, adderall, Zoloft, Ritalin, bipolar disorder, depression, gambling addiction, anger management, suboxone and oxycontin.
Executive Treatment
Executive treatment is offered to crucial members of business teams to keep productivity flowing while the patient focuses on recovery. Executive treatment allows patients to work from a laptop or tablet to communicate with other members of their business team while in rehabilitation. The patient gets the therapy they need while the business continues running smoothly. This is an important addiction treatment option for counselors who are part of a small businesses or work with a medical practice.
How Long Will My Inpatient Rehabilitation Last?
"If you are a drug counselor, you know the ins and outs of rehabilitation programs. If you're a social worker, your network of colleagues will likely include someone connected to the rehab programs available to you. You've spent most of your career helping others and shouldn't be ashamed of getting help yourself."When looking for drug, alcohol and behavioral disorder treatment for social workers, understand that an inpatient rehabilitation center may house you for some time. The usual lengths of time spent in drug rehabilitation are 30-, 60- and 90-day periods. Lengths vary because every patient has different needs to be met. However, according to the Centers for Disease Control, patients who stay 90 days in a rehabilitation center are more likely to successfully recover.
What Happens During Rehab?
During any rehab the first step is intake and assessment. An attendant of the facility will record your medical and drug history and assess your personality. Following the intake procedure, you will begin to detox, or flush any remaining substances out of your system. A detox can take anywhere from three to 14 days. During your detox, you will see a doctor who may prescribe you a medication for your addiction. Further, counselors like yourself that will find the underlying behavioral or mental disorders that are at the root of your addiction and start the healing process. After you leave rehab, you will be required to follow up with an individual therapist and/or group therapy sessions.
Paying for Drug, Alcohol, and Behavioral Addiction Treatment
Cost need not be a major concern when treating addiction for a counselor. Rehab programs prices can range from $7,500 a month all the way up to $120,000 a month for high-end luxuries; however, most rehabs are steady around the $18,000 to $35,000 range. Some rehabilitation centers accept insurance, so you won't have to bear the full cost. Many rehabs will allow their patients to finance treatment once they are safe and sober, as they will be in a much better place to handle money. It could also be beneficial to check with your HR department at your job to see if they have any options for helping to cover the cost of treatment.
Should I Travel or Stay Near Home?
Addiction treatment options for counselors and social workers exist in all kinds of locations. Whether you would like to travel is up to you. Be mindful of cost concerns, as non-local networks may be out-of-network for your insurance. Further, more important than travelling or not is finding the right program, no matter the location.
Support Groups to Stay Sober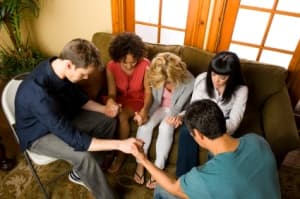 After you complete your initial therapy, consider seeking help to stay sober. Most rehab facilities will put you in contact with local support groups, like Alcoholics Anonymous and Narcotics Anonymous, which will provide you with the support you need to stay sober.
Even if you feel like your life is out of control, there's help available. It's never too late to turn your life around and get back on track. Addiction and behavioral problems affect millions of people every year, and as a counselor, social worker or other public servant, you should understand that you can live the life you want. If you need help to overcome your drug addiction and stop addiction from setting your life down the wrong path, call us at to discuss proper treatment options. With help, you can quit your addiction and lead the life you want to live.
Frequently Asked Questions
Are Drugs or Alcohol Affecting Your Work as a Counselor or Social Worker?
Drug and alcohol addiction can affect many different facets of your life. Assess the damage it could be doing to your professional career; take a look at your arrival time, your general energy level and your ability to meet deadlines.
Are There Legal Consequences of Using as a Counselor or Social Worker?
As someone who helps people, it is possible that using drugs or alcohol excessively can legally impact you. If you are using narcotics, not only is possession of them illegal, having them around a recovering addict can be a wary action.
Will My Company Keep My Treatment Private and Confidential?
This is up to your company's Human Resources department. Most companies will keep the details of your treatment private at your request. It is up to you whether or not to give this information to your co-workers.
Will I Be Able to Keep My Job if I Undergo Treatment?
Most companies will allow you to return to work after undergoing treatment, but this is decided differently in each company. This is a question for your HR department.
Can I Continue to Work During Treatment?
If you are participating in outpatient rehab, you should be able to return to work after your detox is complete. If you are participating in inpatient rehab, you will be away from your job for some time.
Can I Use My Phone or the Internet During Treatment?
Most inpatient facilities take your phone and other devices on admission to the premises. Some facilities offer executive treatment, which allows you to use laptops or tablets to stay in contact with your business team.
Questions and Answers
Can Job Stress Cause a Drug or Alcohol Problem?
Absolutely. Being a counselor or social worker can be a very stressful job, potentially triggering an addiction.
Can I Get Treatment for a Dual Diagnosis (Both an Addiction and Behavioral Disorder)?
Yes. There are many different treatment centers that offer dual diagnosis. Call ahead to your center of choice to find out your treatment options.
What are the Most Commonly Abused Drugs in the Workplace?
According to the NCADD, the most commonly abused drug in the workplace is marijuana, followed closely by cocaine. Prescription drug abuse is also on the rise. When seeking addiction treatment options for counselors, the relationship to these drugs must be brought into question.
---
Recommended Rehab Treatment Articles
More resources about
Addiction Rehab Treatment Resources for Counselors, Social Workers

: