Addiction Rehab Treatment Resources for Businesses
Getting addiction treatment help for businesses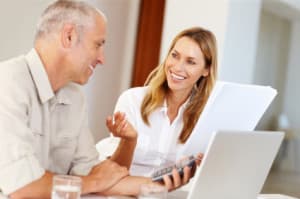 Drug and alcohol abuse issues among employees can have a serious impact on a business's function. According to the National Council on Alcoholism and Drug Dependence, addiction problems cost businesses over $80 billion annually. However, there are solutions to this issue; DrugAbuse.gov reports that treatment can help those struggling with addiction reclaim their normal life. Businesses can take advantage of these programs to meet the different needs of their employees and improve their overall productivity.
Inpatient Rehab vs. Outpatient Programs
Inpatient rehab requires that a person struggling with addiction stay at a rehab facility for a period of one to three months. This is beneficial for an employee who has dealt with an addiction for some time and needs to be isolated from triggers and stressors. There are also longer inpatient rehab programs, known as therapeutic communities, that last six to twelve months; these are usually recommended as an addiction treatment option for business employees if their addiction has been prolonged and extreme. These programs utilize a healing community of staff and patients to help with the recovery process. Inpatient rehab might be beneficial for treating employees addicted to opium, GHB, heroin, cocaine, anabolic steroids, inhalants, mescaline, LSD, ketamine and PCP.
Outpatient programs allow the patient to live at home while travelling to a rehab facility for therapy and treatment sessions. These programs are helpful for the employee with a less severe, short-term addiction – and the employee can continue to work during outpatient rehab, so productivity won't be affected. Drug addictions that might be treated include cocaine, heroin, methamphetamine, amphetamine, ketamine, nicotine, alcohol, MDMA, GHB and flunitrazepam.
Should I Choose a Residential Rehab?
When treating especially life-harming addictions, the treatment becomes more challenging, especially if the patient is addicted to multiple drugs. In treating addiction for business employees, this is the preferred option for employees with addictions that are seriously impacting their work and personal lives. A stay at a residential rehab can help employees with severe addictions to reclaim their own lives, allowing them to live up to their working potential.
What Does Executive Treatment Offer Over Other Rehabs?
"According to the National Council on Alcoholism and Drug Dependence, addiction problems cost businesses over $80 billion annually."Executive rehab was created with the executive professional in mind. An executive rehab offers more privacy and comfort while allowing employees to continue with their professional lives. While undergoing treatment, business employees have the privilege of utilizing various support services that are tailored for business professionals. This might be especially useful for higher-level business employees who are seeking treatment for addictions they succumbed to due to the stressors of their position.
How Long Will My Inpatient Rehabilitation Last?
Rehabilitation times vary between inpatient rehabilitation programs depending on the addiction. Speak with your counselor, doctor or contact at a treatment facility to determine your optimal stay duration. Inpatient rehab facilities attempt to maximize your potential treatment without derailing your life – they will only keep you as long as they have to. Consider each individual case to determine the best drug, alcohol or behavioral disorder treatment for your business employees. An employee may stay at a facility for one, two or three months, not including aftercare programs intended to prevent relapse. Other programs may last longer, such as the aforementioned therapeutic communities.
What Happens During Rehab?
During rehab, the patient is first assessed by a doctor who determines the type of detox the patient needs based on the patient's drug history; it is crucial that the patient is honest during this assessment so the proper detox can be administered. A psychological assessment follows the detox evaluation.
Addiction Treatment
This may include counseling, group therapy and the use of medications to relieve symptoms of withdrawal.
Specialized Care
This can involve several types of alternative therapies from acupuncture to equine therapy.
Extended Care/Aftercare
These are specific strategies to ensure the patient avoids relapse situations, including counselors and people the patient can speak to after rehab is complete.
Paying for Drug, Alcohol and Behavioral Addiction Treatment
How Much Will it Cost?
Standard drug treatment facilities cost between $10,000 and $20,000 monthly. If you are considering luxury treatment services, prepare to pay between $20,000 and $80,000 monthly. However, these costs depend on how much your insurance company will pay.
Do Rehabs Accept Insurance?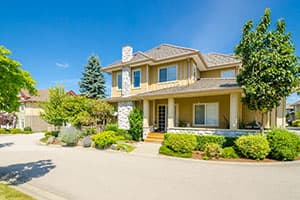 Yes, many do; but it's best to contact your insurance provider for the specific details.
Can I Finance Treatment?
Financing is often available depending on the facility. Check with your insurance company and the rehab facility you are considering to see if you can finance treatment.
Will My Job Help Cover the Cost of Treatment?
Check with your business to see if it will help cover the cost – this is a possibility.
Should I Travel or Stay Near Home?
If you are troubled by associates knowing about your treatment, it's better to travel. However, you should be attentive to which treatment facility will provide you the best care. If the best option for you is close to home, staying near home may be the best choice regardless of privacy.
Support Groups to Stay Sober
Support groups are easy to locate since they are listed. You can also ask your physician, counselor or a church leader for help finding the right group.
Using Our Helpline to Determine Your Rehab Options
Call us at to talk about your choices for taking the next step to a sober and addiction-free lifestyle. We can help you locate and determine your best options for reclaiming a normal, healthy, productive life. It's never too late to call!
FAQs
Are Drugs or Alcohol Affecting Your Business?
Yes. Many businesses are affected by workers' addiction to drugs and alcohol.
Are there Legal consequences of using at a Business?
There are only legal consequences if drug use causes someone to break the law or injure someone else. Seek help before the law becomes an issue.
Will My Company Keep My Treatment Private and Confidential?
Most companies usually maintain your privacy.
Will I Be Able to Keep My Job if I Undergo Treatment?
Speak with your boss about the seriousness of your problem and your need for help to aid them in understanding your situation. You should be able to keep your job.
Can I Continue to Work During Treatment?
Many people do, particularly those in executive rehab or outpatient treatment facilities.
Can I Use My Phone or the Internet During Treatment?
You can at an executive rehab.
Questions and Answers
Can Job Stress Cause a Drug or Alcohol Problem?
Job stress can trigger an alcohol or drug problem. It is possible that it can be the primary trigger.
Can I Get Treatment for a Dual Diagnosis (Both an Addiction and Behavioral Disorder)?
If you are at a facility that offers treatment for your addiction and your disorder, you may be able to combine treatment of both. Special group sessions are carried out at rehabs that cater to both patients with a mental illness and drug addiction. These sessions help the patient realize that they can recover even though their treatment may be more complex.
What are the Most Commonly Abused Drugs in the Workplace?
The most commonly abused drugs in the workplace are marijuana and alcohol.
Recommended Rehab Treatment Articles
More resources about
Addiction Rehab Treatment Resources for Businesses

: