Veteran Suicide Prevention: Warning Signs and Rates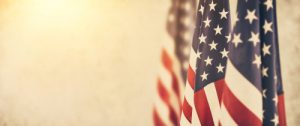 Suicide is a serious concern for active-duty soldiers and veterans. In fact, between the years of 2008 and 2017, over 6,000 veterans died by suicide each year, equating to around 20 deaths each day.1,2 From 2016-2017, suicide deaths of veterans increased by 6%.1 Suicide of veterans is a growing problem, and it is one that must be addressed by both the military and the country at large.
---
What Leads Veterans to Suicide?
Veterans face a higher risk of suicide than those in the civilian world.3 The U.S. Department of Veterans Affairs (VA) and other organizations have been researching the risk factors for veterans that lead to suicide. Some of the factors that impact suicide risk for veterans include the following:1,3,4
Frequent deployments.
Deployments in places with a significant risk for hostility or combat.
Exposure to stress related to life-or-death situations.
Sexual or physical assault during service.
Trauma from service.
Lasting effects of injuries.
Assimilating back into civilian culture.
Healthcare policies and access to healthcare services.
Personal health (mental, physical) including anxiety, sleep disorders, chronic pain, post-traumatic stress disorder (PTSD), and traumatic brain injuries (TBIs).
Social supports including family and friends.
Additional factors that can impact a veteran's suicide risk include mental health issues, substance abuse problems, socioeconomic status, and financial stress.
Veterans who avoid seeking help based on a fear of stigma are at a greater risk for suicide.5 Stigma, which involves perceived or actual judgement by others for having a mental health or substance use condition, can stop veterans from pursuing the help they need. When a mental health or substance use issue is ignored, the risk of suicide may greatly increase.
---
Substance Abuse and Suicide
The misuse of substances, especially of alcohol and opioids, is a major issue among veterans.6 Those veterans who experience mental health conditions, including PTSD, may be tempted to use alcohol or drugs to help them cope.7 More than 20% of veterans who have PTSD also have a substance use disorder (SUD), and more than 30% of veterans who seek treatment for addiction also have PTSD.7
Veterans face an increased risk of SUDs than civilians do.6 Of those veterans who are enrolled in a VA healthcare system for the first time, 11% meet the criteria for an SUD.6 As with suicide, veterans have an increased likelihood of developing an SUD due to factors including deployment, combat exposure, trauma, and difficulty reintegrating into civilian life.6
An increased risk of suicide is linked to substance use disorders.8 In one study that examined military personnel, about 30% of veteran suicides occurred after the use of alcohol or drugs.6
---
---
PTSD, Substance Abuse, and Veteran Suicide
PTSD is common among military service members and often has ties with substance abuse. One in 3 veterans who is receiving treatment for PTSD also has an SUD.7 If a veteran has PTSD and does not pursue treatment, though, especially if the veteran is also dealing with substance abuse, the risk of suicide increases.10
It's important to note that veterans who pursue mental health treatment have a reduced likelihood of committing suicide compared to veterans who do not seek treatment—treatment really can be lifesaving in numerous ways.11
---
Veteran Suicide Warning Signs
While veterans are at a greater risk for suicide, it is preventable. Being aware of the warning signs is the first step to helping someone. Significant changes in thought, behavior, or mood can be major warnings. Additional warning signs may include the following:9
Anger or rage.
Mood swings.
Trouble sleeping.
Impulsive behavior.
Increased alcohol or drug use.
Anxiety or agitation.
Withdrawal from family and friends.
Struggling to find a purpose in life.
There are some signs that are very serious and require immediate intervention. These signs include:4,9
Giving away personal possessions.
Dangerous behaviors such as carelessly handling weapons.
Discussing or writing about a plan for suicide.
Thinking about suicide.
Looking for ways to commit suicide.
---
Veteran Suicide Prevention and Treatment
While there is a greater risk of suicide for veterans, it is important to remember that suicide is preventable.4 One place that can provide support and treatment is VA. With mental health and substance abuse treatment offered at VA facilities nationwide, veterans have the opportunity to receive the help they need to move beyond the risk of suicide and address the underlying issues they are facing.
VA services include inpatient and outpatient treatment, support groups, therapy, and case management services. To find VA locations, you can use the VA's locator tool.
In some instances, veterans are unable to receive treatment through VA because of a lack of accessibility or availability. In those cases, care can be pursued with the help of the MISSION Act. The MISSION Act gives veterans greater access to healthcare from both VA facilities and community general providers.12-14
American Addiction Centers (AAC) is one of those approved community care providers. AAC is made up of a large network of treatment centers and has partnered with VA of provide private mental health and substance abuse treatment at its Desert Hope and Recovery First facilities.
Both facilities have Salute to Recovery, a program that is specifically designed to treat veterans dealing with both substance abuse and mental health disorders. The Salute to Recovery program provides a protected environment where veterans receive treatment surrounded by other veterans, including many of the staff members, with similar struggles and experiences. These shared experiences and feelings give veterans the chance to feel comfortable and seen while among their peers. The program focuses on areas that are specific to the experiences and needs of veterans, including:
The Impact of Stress
Family and relationships.
Military culture.
Character and values.
Post-traumatic responses.
Cognitive distortions.
The treatment teams at both facilities offer treatment methods including conflict resolution, coping skills, anger management, family and couples counseling, and proven therapies.
Veterans have given so much of themselves to their country, and it is imperative that we recognize their service and sacrifice and work to ensure that they do not continue to feel the burden or trauma of that sacrifice. Suicide can be prevented, and there are people ready to help you feel better and start on the path to health and happiness.
---
Sources