What to Know About Age-Specific Rehabs
Recovering from an alcohol or drug addiction is not easy. Thus, getting the right treatment and support is very important. Not every rehab is suitable for everyone, and getting into an appropriate facility that can adequately care for your individual needs is crucial to recovery. Age is just one factor that may influence which treatment options are right for you.
How Does Age Impact Drug Use and Treatment?
An individual's age and stage in life have a lot to do with their experience with drug addiction, as well as their treatment.
Adolescents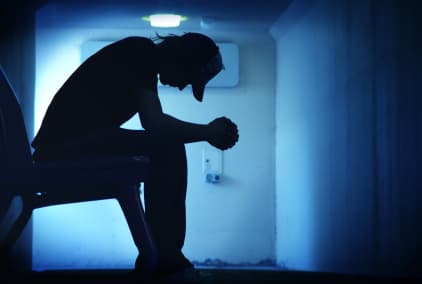 Adolescents differ from adults in terms of substance use in that:1
They are less likely to experience withdrawal symptoms when they stop using.
They are more likely to hide their drug use.
They are more prone to continue their drug use in spite of conflicts or legal problems.
They are less likely than adults to recognize the need for treatment.
They may find it more difficult than adults to recognize their own harmful behavior patterns.
The National Institute on Drug Abuse (NIDA) states that because adolescents may be slower to understand they have a problem, treatment may be more challenging and require a great deal of patience on the part of providers.1 Staff must also be aware of the fact that adolescents in group therapy may be more likely than adults to direct the conversation to topics that glorify drug use, sabotaging the treatment goals.2 Treatment also differs in the fact that medications are not usually advised for the adolescent population.1
Adolescents are also dependent on family members, who are not always supportive of their recovery efforts.1 All told, these and other issues specific to this age group could point to the need for a more nuanced treatment design or, at least, one that doesn't precisely resemble the more standard adult treatment protocol.
Aging Adults
Older adults have their own set of unique considerations when it comes to drug abuse and recovery. According to NIDA:3
Aging adults may self-medicate with drugs or alcohol to deal with anxiety and depression surrounding loss of loved ones, changes in their professional lives and income, and other common issues that arise as a person ages.
Normal age-related changes to metabolism may make them more sensitive to a drug's effects.
The health conditions that often accompany aging, as well as the medications taken for those conditions, may worsen a drug's effects.
Treatment for addiction has been traditionally designed for the younger adult population.4 This may make aging individuals feel somewhat left out and that treatment doesn't address their specific needs. Older adults also often battle ongoing medical issues that compromise their health while in treatment and dictate the need for specialized care.4
Treatment that caters to the unique needs of the elderly may be hugely beneficial.4 Elderly patients, especially those with some degree of cognitive impairment or dementia, may also fare better in programs that start out slow and use a less intensive approach that some of the programs that cater to younger adults.4
What Is Age-Specific Rehab?
Age-specific rehab refers to the separation of specific age groups in treatment. This allows individuals to both receive appropriate treatment and to share their experiences with others who are in similar stages of life and development.
Apart from the unique ways that different populations use and abuse drugs, and their treatment needs, it may also simply be harder for individuals of varying ages to understand each other's experiences. A younger adult, for example, may dismiss an elderly patient's ability to understand what he has gone through, while the elderly patient may think the adolescent has little life experience and a bad attitude.
Because it is undoubtedly difficult for individuals to understand each other in the face of a large age gap, it may be in everyone's best interests to undergo a program alongside people closer to their age. This will prove beneficial during therapy sessions and group discussions, where each participant must share and hear each other out. This will not only help participants relate to one other without inhibition but also allow each one of them to feel more comfortable during treatment.
Treatment centers offering this type of program will provide the same treatment protocols given in other centers, such as group and individual counseling, family therapy, medical care, alcohol and drug education, and life skills training. The only difference is that patients are divided and assigned to their specific age group.
Varying Issues to Consider
Even though patients of all ages may have concurrent mental health issues that can impact their treatment, older patients may be more likely to struggle with certain conditions that require particular attention to co-manage. Treatment personnel with expertise in managing substance use disorders in younger people may find it more challenging to do so in patients with Alzheimer's disease or dementia.4 Thus an older patient may do better in a program where treatment staff is knowledgeable in managing patients of advanced age.
Older patients in poorer health or who are affected by certain substances more strongly may also experience a more difficult withdrawal period. In these instances, it may be necessary for older adults to withdraw from drugs in a safe, hospital-based medical detox environment. (NOTE: While this may not be as crucial for younger individuals with no serious medical conditions, youth does not necessarily negate the need for inpatient detox—it will depend on the drug of abuse and the level of dependence, among other factors.)
Family involvement is another consideration among patients of different ages. For example, teens still living at home are more likely to fare better in recovery when the family unit is functioning well, so family therapy may be especially important in this group.5
Getting Help for an Addiction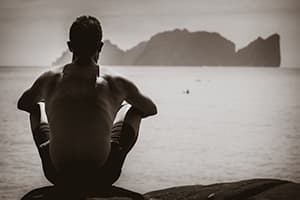 If you or someone you love is addicted to any type of substance, it is very important to understand what treatment options are available. Getting help is an indispensable part of addiction recovery and regaining control over your own life.
If you are attempting to find a treatment program for a substance addiction, you may need to familiarize yourself first with the various programs available to you to ensure you make the best decision. You may ask various rehabs specifically about whether they provide age-specific treatment.
It's never too late to ask for the help you need, whatever your age. Reach out today and begin again.
Sources:
National Institute on Drug Abuse. (2014). Introduction.
National Institute on Drug Abuse. (2014). Behavioral approaches.
National Institute on Drug Abuse. (2011). Substance Abuse Among Older Adults.
Taylor, M. H., & Grossberg, G. T. (2012). The Growing Problem of Illicit Substance Abuse in the Elderly: A Review. The Primary Care Companion for CNS Disorders, 14(4), PCC.11r01320. http://doi.org/10.4088/PCC.11r0132.
National Institute on Drug Abuse. (2014). Family-based approaches.
More resources about
What to Know About Age-Specific Rehabs

: