Vivitrol Therapy for Addiction Treatment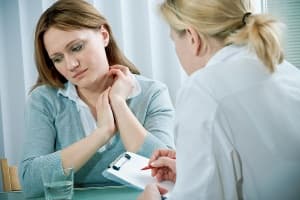 Vivitrol is a substance used in addiction treatment. While it was first used to treat alcoholism, more recently it has been introduced in the treatment of narcotic drugs, including opiates. If you are addicted to alcohol opiates, you may be given Vivitrol at a rehab center in order to suppress your cravings for the substances. Essentially, Vivitrol blocks opiate receptor sites in the brain so even if you take opiates, they won't have an effect on you. Help is available to assist in freeing you or your loved one from the bonds of addiction, and Vivitrol could play a role in that process.
Inpatient vs. Outpatient Clinics
Various options are available for treatment, including inpatient facilities and outpatient treatment clinics. While many people prefer the idea of attending an outpatient clinic, it is important to recognize that outpatient clinics may be limited in terms of the services they can provide. Residential inpatient facilities are often equipped to provider a wider array of services to assist in the detoxification process and overcoming an addiction.
Do I Need a Residential Rehab Facility?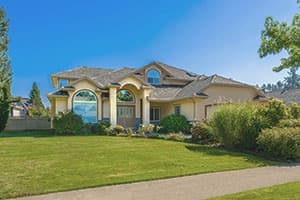 Find the Best Residential Inpatient Rehab Center
If you or someone you love is struggling with drug and alcohol addiction, you may need to find an inpatient drug rehab center. Inpatient drug rehabilitation centers can give you the intensive therapy and tools you need to defeat alcohol and drug addiction so you can get back on the right path and live a successful, happy and productive life.
Read More
In understanding whether you or your loved one really needs a residential rehab center, it is important to first understand the difference between use, abuse and addiction. Many people remain in denial and believe they do not have a problem with substance abuse. Whenever an individual uses a substance to the point that they come to rely upon it and feel they must have it to avoid physical or psychological withdrawal symptoms, professional help is necessary.
Tolerance vs. Vivitrol Dependence
In many instances, when an individual becomes reliant upon a substance, they develop a certain tolerance level for that substance. This means that they need larger and larger amounts of that substance in order to attain the same effects. This is a type of dependency that requires professional treatment from a Vivitrol rehab center. According to a report by ABC News, approximately 10,000 people per year use Vivitrol to stay clean.
Free Online Insurance Coverage Checker for Rehab
Use the free online insurance coverage checker tool below to find out if your health insurance provides coverage for addiction rehab and other rehabilitation treatment plans for substance abuse recovery.
Are Vivitrol Rehabs Private and Confidential?
It is completely natural to want to protect your or your family member's privacy during this difficult time. This is precisely why Vivitrol treatment programs are completely confidential and private. Furthermore, you will find that private rooms are frequently available at many exclusive Vivitrol rehab centers. It is never too late to ask for help and turn your life, or the life of your loved one, around for the better. Please do not wait. Call today. If you need assistance in locating a Vivitrol rehab center, please call .
How Long Does Inpatient Vivitrol Rehabilitation Last?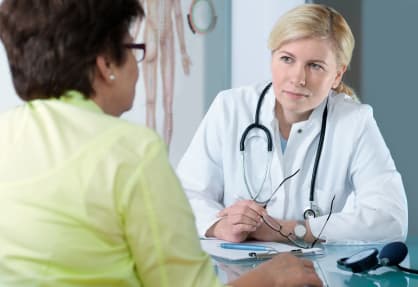 The length of time required for a successful Vivitrol treatment program can depend upon numerous factors, including the severity of the patient's addiction. If there are other addictions or issues present, a longer treatment may also be necessary to address those needs. The minimum duration for a Vivitrol rehab center is typically 30 days, but 60-day and 90-day rehab programs are also available. In addition, there are outpatient programs available as well. A professional intake specialist can assist in determining the most appropriate treatment program based upon individual needs and factors.
What Happens During Treatment?
It is truly never too late to take the first step and begin a new future for yourself or someone you know.-Rehabs.comIt is important for prospective patients and their family members to have a good understanding of what can be expected during the course of a Vivitrol treatment program. The first step is the intake process. During this phase, professional staff will assess the patient and then develop a comprehensive plan to help the patient gently detox from drugs or alcohol. Other services will also be provided during treatment, including specialized care and addiction therapy. In addition, the Vivitrol rehab center will also provide aftercare and extended care services to the patient following their release to aid in their long-term recovery.
Paying for Vivitrol Addiction Treatment
The price of treatment at a Vivitrol rehabilitation facility may vary based upon location, length of treatment and the types of services provided. Patients and their families will find that many Vivitrol treatment facilities do accept insurance. Financing is also often available to ensure treatment remains affordable.
Should I Travel or Stay Near Home?
The question of whether it is better to travel or remain close to home can often be an individual decision. Many people find a serene location, such as the mountains or the beach, to be more beneficial to their recovery. For help in locating a Vivitrol rehab center, please call .
I Want to Find an Executive or Luxury Rehab Center
When professional issues are stopping you or someone you love from looking for care for a illicit substance use problem or behavior-related addiction, executive rehabilitation centers would be invaluable. By leveraging top-rated illicit substance and behavioral addiction treatments with the freedom of occasional laptop and mobile access, a businessperson can achieve recovery while remaining attentive.
Frequently, fine illicit substance and behavior treatment clinics grant the top-tier amenities one would expect only in the nation's best hotels, with your health and well-being being the biggest priorities. From housekeeping services and gym facilities to in-house massage therapy and fine linens, you can get the highest-quality drug treatment for yourself or someone you love while taking it easy. If you need a hand in determining the best-quality luxury treatment programs for Vivitrol addiction, call our hotline free of charge at your earliest convenience at .
What Happens After?
Patients and their families are sometimes concerned about the challenge of staying sober following treatment. This is why Vivitrol rehabilitation centers frequently provide tools while in treatment to help, as well as aftercare and extended care services to help patients on their continued journey of sobriety.
Getting Sober: How to Quit Drinking or Abusing Drugs

Deciding to overcome an addiction to drugs or alcohol could be the most important decision of your life. Once you understand that you have a problem and need help, deciding what to do next can be confusing. Most addicts do not quit overnight. Getting sober is a gradual process that can take weeks, months or even years.
Read More
Treatment Readiness
To achieve successful recovery, you must be ready to do so. All it takes is one simple phone call to a Vivitrol rehab center to begin the path toward a new future free from addiction. It is always possible to turn your life around or help your loved one start on a new path in life.
For many people, the first step toward a new future begins with an intervention planned by caring friends and family members. The intake and assessment process will continue that journey by providing an evaluation to determine the best path to help in detox and withdrawal. Residential inpatient and outpatient treatment programs are available to help with this process. Patients can also benefit from the ability to choose from a variety of treatment methods at a Vivitrol rehab center, including programs that are:
Spiritual or 12-step
Non-spiritual
Tips and techniques for continued sober living are also provided during treatment at a Vivitrol rehab center, along with recovery and aftercare services to help the patients with their continued recovery efforts after they have left treatment. Warm and caring professional staff is available to assist the patient through each step of the recovery process.
It's Not Too Late to Turn Everything Around
It is truly never too late to take the first step and begin a new future for yourself or someone you know. An addiction-free life is possible with professional help. Call for assistance in locating a qualified Vivitrol treatment program today.
More resources about
Vivitrol

: