Suboxone Rehab Treatment, Clinics and Doctors Near Me
What is Suboxone?
Suboxone is a medication often prescribed as part of a medication-assisted treatment (MAT) program for those recovering from an addiction to heroin or opioid painkillers. When used as directed as part of a treatment regimen for opioid dependence, Suboxone can be a safe, invaluable tool to promote recovery.
---
What is Suboxone Used For?
While the buprenorphine component of the medication is an opioid agonist drug, the inclusion of naloxone in the combination formulation is intended to minimize abuse potential. That being said, some people may still attempt to misuse Suboxone. Chronic Suboxone abuse can lead to or reinforce the compulsive patterns of addiction that it is intended to treat; should this occur, individuals may require a Suboxone rehab program to help them overcome their problem.
The long-term adverse effects of Suboxone as a result of misuse can be serious and even deadly.-Food and Drug Administration Buprenorphine is a partial opioid agonist drug originally indicated for use as an alternative to methadone treatment for opioid dependence. Similar to methadone, it is meant to help individuals addicted to opioids minimize their withdrawal symptoms and decrease the likelihood of relapse.
Buprenorphine and Naloxone
The combination of buprenorphine and naloxone, an opioid antagonist, is available as a branded formulation known as Suboxone. Although it was originally believed that Suboxone held very little abuse risk, the Food and Drug Administration (FDA) reports that this drug has some abuse liability, even as a partial opioid agonist.1
While safety measures have been put into place, such as the inclusion of naloxone to deter attempts at misusing the drug to get high, the abuse of Suboxone has been reported throughout the United States. If you think that you or someone you know may be addicted to Suboxone, professional substance abuse rehabilitation can offer the help you need.
According to the FDA, the long-term adverse effects of Suboxone as a result of misuse and abuse can be serious and detrimental to physical and mental health. These risks increase when Suboxone is mixed with other substances, such as alcohol or sedatives. Long-term use of Suboxone may lead to physiological dependence, addiction, and even overdose.1
---
Side Effects and Risks of Suboxone Abuse
There are various side effects you might experience if you use Suboxone, including nausea, headache, constipation, and diarrhea. Additional side effects may include:
Vomiting.
Sweating.
Painful tongue.
Numb mouth.
Insomnia.
Drowsiness.
Dizziness and fainting
Problems with concentration
Blurry vision.
Irregular heartbeat
---
Suboxone Treatment at Rehab Centers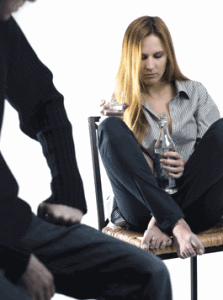 While Suboxone is intended for medical purposes, some people may attempt to misuse it. When misuse becomes compulsive and persists despite the obvious detrimental effects it results in, a Suboxone addiction may have developed.
While it is possible to recover from addiction without entering a Suboxone rehab center, treatment can be helpful. For example, residential rehab facilities provide patients with a number of benefits to help them ease their way through the detoxification and withdrawal process. Beyond the detox phase, Suboxone treatment programs provide a number of other crucial services, including counseling.
---
Tolerance vs. Suboxone Dependence
Suboxone can be used in medical detox settings to manage opioid withdrawal and as a component of a medication-assisted treatment (MAT) regimen, which combines long-term medication management with behavioral therapy.1 If you are taking Suboxone as prescribed, tolerance should not be a significant factor (i.e., you will not need to continually increase your dose for its therapeutic effects to be maintained).
Even when used as indicated, you will likely develop some degree of physical dependence on the medication, but this is the body's normal adaptation to the presence of a substance like buprenorphine. If you take the medication as part of MAT and want to quit taking it, your physician will create a gradual tapering schedule in which your dose is slowly decreased so that you don't experience any withdrawal symptoms.
When Suboxone is misused, dependence is likely to develop much more quickly. Dependence in someone who abuses the drug can contribute to a develop of addiction, as the person develops a problematic cycle of abuse. When this happens, it is imperative that you seek out professional help from a Suboxone treatment center. It is possible to recover from your addiction and begin a new life.
---
Rehab Centers That Allow Suboxone
Suboxone can be a useful part of an addiction treatment plan, but not all facilities use Suboxone as part of their treatment. If you are interested in pursuing treatment that include Suboxone, make sure to check that the facility you are looking at includes Suboxone with their MAT regimen.
American Addiction Centers (AAC) has various facilities around the country that provide drug and alcohol addiction treatment. If you go to an AAC rehab facility, it may offer and/or prescribe Suboxone as a treatment method if is determined to be appropriate through screening and assessment, although treatment with Suboxone is not guaranteed.
AAC facilities that may include Suboxone as part of their MAT strategy include:
If you are unsure about rehab and what treatment plan might be best for you, including the use of Suboxone, reach out to one of our admissions navigators at . They can provide you with the information, advice, and support to help you begin your journey toward recovery.
***While addiction to Suboxone is uncommon, if the facility determines that a patient is addicted, the facility can help with detox.
---
Treatment for a Suboxone Addiction
Treatment for a Suboxone addiction is available in two different types of treatment environments: inpatient and outpatient. In determining which type of treatment option is best for you or your loved one, it is important to understand that supervision and care are available around the clock in an inpatient facility.
Types of Treatment for Suboxone Addiction
Both residential inpatient and outpatient treatment facilities are available, but many people find that residential centers offer a more comprehensive level of treatment. There are also numerous types of treatment available, including non-spiritual, 12-step or spiritual, holistic, and religious or faith-based treatment options. Tools are also provided to help with sober living after treatment through aftercare services.
No matter where you or someone you know may be right now, there is no need to continue down the same path. A Suboxone rehabilitation facility can provide the help you need to break free from the addiction cycle once and for all.
Inpatient Suboxone Treatment
The patient will reside in the inpatient treatment facility while they receive professional, caring treatment for an addiction to Suboxone. You receive a combination of individual therapy, group counseling, family therapy, peer support meetings, and medication, if applicable. Many people benefit from treatment in an inpatient setting because they are separated from their old using environment and are able to focus solely on their recovery. This option is appropriate for someone with a severe addiction, a polydrug addiction, a co-occurring mental health disorder, a history of complicated withdrawal, a history of treatment noncompliance, etc.
Outpatient Suboxone Treatment
Outpatient clinics provide many of the same therapeutic elements as their inpatient counterparts, but on a relatively time-limited basis. Patients attend scheduled treatment sessions, ranging from a couple hours per week to several hours per day, depending on the intensity of the outpatient program. Patients continue living at home while receiving outpatient treatment. People with a strong sober support system in place and reliable transportation to the outpatient facility are the most ideal candidates for this type of treatment.
---
Are Suboxone Rehabs Private and Confidential?
It is imperative that you know that privacy is completely valued in a Suboxone treatment program, and you need not be concerned that your or your family member's privacy will be breached during the course of treatment.
The HIPAA Privacy Rule is a law that protects the private medical and personal information of patients. This law regulates the use and disclosure of this relevant information and requires that medical professionals don't disclose your information to anyone else unless you give them explicit permission to do so. Depending upon the type of rehab center you choose, private suites may also be available for your increased privacy and comfort.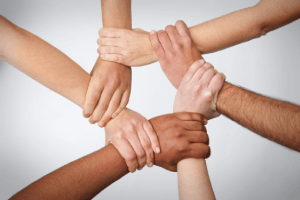 ---
90-Day Addiction Rehab Program
Many inpatient rehab programs include 90-day drug rehab options. These three-month rehab centers allow for longer-term care that may be associated with better treatment outcomes.
Read More
It can be very beneficial to receive treatment in the most caring and supportive environment possible to provide you with the best chance for a full and lasting recovery.
---
How Long Does Suboxone Inpatient Treatment Last?
Many people who are considering treatment for themselves or a loved one often have questions about the duration of treatment. While this is completely understandable, it should also be understood that the length of treatment may vary among individuals. For some people, 30-day treatment at a Suboxone rehab center will be sufficient. In other cases, particularly more severe addictions, a 60-day or 90-day treatment program may be more advisable.
---
What Happens During Rehab for Suboxone?
When you are considering treatment at a Suboxone rehabilitation center for yourself or someone close to you, it is important to know what to expect. During the intake process, a team of addiction treatment professionals will conduct a comprehensive evaluation, in which they assess the patient's addiction and mental, physical, and social health.
After the patient has been fully assessed during intake, a treatment program will be planned to help them with the detoxification process. Once they achieve a medically stable, substance-free state, they will then be able to commence with intensive substance abuse treatment in the form of individual therapy, group counseling, family therapy, support groups, and more. As part of a tailored treatment plan, the patient will receive specialized care to assist with their particular needs.
---
What Happens After Suboxone Rehab?
The prospect of staying sober after treatment may seem daunting for many people, but it is important to know that the Suboxone rehab center will provide patients with the tools they need to remain healthy and sober even after they have completed the residential treatment program and returned home.
Once they complete the treatment program, they will continue receiving ongoing support, in the form of aftercare, to better maintain their recovery progress and decrease the risk of relapse. Aftercare options include sober living homes, individual addiction therapy, 12-step programs, non-12-step programs, alumni programs, and group counseling.
---
Ready to Find a Suboxone Treatment Center?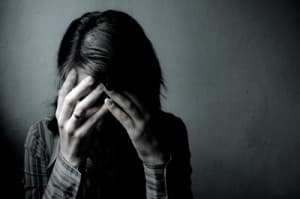 Asking for help is an important step in anyone's treatment journey. According to the FDA, the long-term adverse effects of Suboxone as a result of incorrect prescription and misuse can be serious and even deadly. Long-term use of Suboxone may lead to dependence, addiction, and even overdose. Getting treatment as early as possible helps preclude these eventualities.
---
What Do I Need to Get Started?
When you call a helpline or a treatment center's direct line, you'll want to have some information concerning the addiction and the addicted individual at hand. If you're calling for yourself, have your insurance card available so you can disclose your policy number and specific plan to the admissions consultant.
Then you'll want to provide them with information concerning what substance you're addicted to, your typical dose, how long you've been abusing the substance or substances, and how severe your addiction is. If you are calling for a loved one, it'll be helpful to know this as well. If someone has a co-occurring mental health or physical condition, that information should be relayed to the admissions consultant.
---
Finding Suboxone Doctors and Clinics Near Me
In order to dispense buprenorphine products, such as Suboxone, doctors clinics and other eligible prescribing practitioners must receive special certification to prescribe buprenorphine as a treatment medication.
These doctors are:2
• Licensed under their state law
• Registered with the Drug Enforcement Administration (DEA) to prescribe a controlled medication
• Not allowed to treat more than 30 patients at a time within the first year of certification (without a waiver to increase these limits)
• Qualified by certification and/or training
Fortunately, you don't have to call individual doctors or clinics to see if they can prescribe you Suboxone. SAMHSA has a resource that allows you to search for a buprenorphine treatment practitioner by your state, city, or zip code. The results list the clinician's name, office address, and telephone number.
---
Finding Suboxone Rehab Treatment Centers Near Me
Both traveling for a Suboxone treatment program and staying near home have potential benefits and drawbacks. If you want to stay near a loving family and a support network of friends, it is best to seek out a local facility. You can call us on for assistance or use our local rehab finder directory to help find a facility near you
If you don't have much support at home and you want a fresh start somewhere new, traveling further away may be best. Travel is likely to add to the cost of treatment, but if it will help you get and stay sober, it may well be worth it.
It's Not Too Late to Turn Everything Around
It is truly never too late to turn things around and get the help you need at a Suboxone rehab center. No matter how long you have suffered from an addiction to Suboxone, help is available right now.
More resources about
Suboxone

: