Spice and K2 Addiction Rehab Treatment Centers Near Me
In 2011, 11.4 percent of high school seniors had taken synthetic marijuana… -NIDAA Spice and K2 rehab center helps those addicted to synthetic marijuana. In 2011, 11.4 percent of high school seniors had taken synthetic marijuana, according to NIDA. Spice and K2 rehab centers often have inpatient programs that can help by allowing teens and adults who are addicted to Spice or K2 to live on site. There is 24-hour medical care provided at most inpatient facilities, so this can be helpful for those with serious addictions, either physical or psychological.
Inpatient Facilities vs. Outpatient Clinics
Inpatient facilities that focus on Spice and K2 treatment require that patients remain at the facility 24 hours per day. The Spice and K2 rehab center provides medical care at all times, so patients will never face their addictions alone. Outpatient clinics allow patients to come and go. Patients can maintain a normal day-to-day life and go to work, school or other activities.
Use Our Contact Form or call us anytime at if you or someone you know is searching for an inpatient Spice and K2 rehab facility to get in touch with an advisor who can help.
Do I Need a Residential Rehab Facility?
Moderate-to-severe addictions may be best treated in a residential rehab facility. These facilities can help monitor withdrawal, so patients get the help they need no matter when they need it.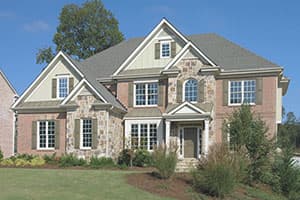 Is It Private and Confidential?
The U.S. Department of Health and Human Services passed the HIPAA law to keep patients' files secure. Patients at a Spice and K2 rehab center will have to sign off on the release of documents if a doctor or third party wants to have access to medical files. This helps eliminate breeches of confidentiality and privacy on the part of the staff, and patients can release information only to those who need the files for professional reasons. Emergency situations are the only time when a file may be released to a hospital or medical facility.
Will I Have My Own Room?
Shared rooms are most common for treatment centers, although this is not always the case. CEO programs, celebrity programs, and those that offer high-quality amenities and resort-like atmospheres may allow patients to have private rooms. Call us at for information on the facility you are interested in attending. Your Spice and K2 rehab center should suit your needs, whatever you require.
What Is Treated?
Substance abuse and behavioral addictions can be treated simultaneously at Spice and K2 rehabilitation centers. These centers treat:
How Long Does Inpatient Rehabilitation Last?
Inpatient rehabilitation can last from 28 days to 90 days for most patients. Patients with severe addictions may choose to stay in an extended program that can last up to one year. Patients may also complete rehabilitation more than one time in some cases. Some of your options include:
Call our 24-hour hotline at to learn more about the programs at your local Spice and K2 rehab center.
Free Online Insurance Coverage Checker for Spice and K2 Rehab Centers
Use the free online insurance coverage checker tool below to find out if your health insurance provides coverage for addiction rehab and other rehabilitation treatment plans for substance abuse recovery.
What Happens During Treatment?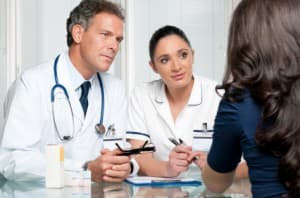 First, patients complete the intake process at the clinic of their choice. The clinic collects medical information, determines the length of the program the patient will be in, and addresses financial matters.
Next, patients will complete detoxification to make sure the drug is out of the body. Detoxification lasts between a few days and a few weeks, depending on the severity of the physical addiction. Detoxification is always completed before patients are allowed to begin rehabilitation with their peers.
After detoxification, patients begin rehabilitation in the Spice and K2 treatment center. Rehabilitation focuses on building peer bonds and eliminating psychological and emotional dependencies and addictions to synthetic marijuana. This can be done through therapies and group sessions, among other activities.
Paying for a Treatment Center
A Spice and K2 rehab center often accepts a variety of payment methods including:
Should I Travel or Stay Near Home?
Some patients like to attend a Spice and K2 rehabilitation center program that is far away. This can get you away from the stress of your current environment, which can help you focus on healing. Some patients like to stay near home for family or moral support. For information on location options, whether nearby or across the country, contact us at .
I Want to Find an Executive or Luxury Rehab Center
When professional issues are stopping you or someone you love from looking for assistance for a illicit substance use problem or behavior-related addiction, executive rehabilitation centers may be what you need. By leveraging highly-rated substance addiction and behavioral treatments with the freedom of occasional laptop and mobile access, a businessperson can achieve recovery while remaining attentive.
Frequently, fine substance and behavior treatment clinics grant the top-tier amenities you'd normally expect in the nation's best hotels, with your enjoyment and well-being being the biggest priorities. From in-house massage therapy and gym facilities to housekeeping services and fine linens, you can get the highest-quality drug, alcohol or behavior treatment for yourself or someone you love while keeping comfortable. If you need help looking for the best-quality luxury treatment programs for K2 addiction, call our hotline free of charge now at .
How to Stay Sober After Treatment
Patients may choose to live in a sober living environment or halfway house after treatment. These homes allow peers who are recovering to live together for support. Extended outpatient treatment may also be an option, including therapies and 12-step programs. Call your Spice and K2 rehab center for information or our hotline at .
You May Want to Learn More About:
Treatment Methods
Your Spice or K2 rehab center may offer a variety of programs that suit your needs. Some of these programs include:
For information about these programs or others, contact our helpful 24-hour hotline at .
It's Not Too Late to Turn Everything Around
It's never too late to stop taking a drug that is affecting your life. Your local Spice and K2 rehab center can help you stop taking the drug and maintain a drug-free lifestyle. There are many options for people who want to stop using Spice and K2, so it is important to get help as soon as possible. For help finding a center near you, call us at .
More resources about
Spice and K2

: