Speed Addiction Rehab Treatment Centers Near Me
The U.S. National Library of Medicine reports at least 35 million people around the world have used speed or methamphetamine, which makes it the most commonly used illegal drug after marijuana. If you believe your or someone you care about may be addicted to speed, it is crucial you seek help from a professional speed rehabilitation center as soon as possible. With the help of professional counselors and medical staff, it is possible to recover from an addiction to speed and begin your life anew. All it takes is one phone call to get the help you need from a speed rehab center.
Inpatient Facilities vs. Outpatient Clinics
There are choices available in the types of treatment available for a speed addiction. Among those choices are inpatient treatment facilities and outpatient clinics. In determining whether a residential speed rehabilitation facility or outpatient clinic is best, it should be kept in mind that a residential treatment facility may offer more services than an outpatient clinic. In addition, a residential program provides treatment around the clock to recovering addicts to assist them in their recovery.
Inpatient Rehab Center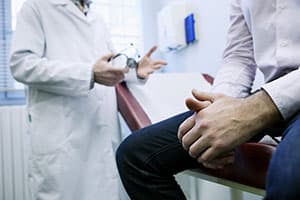 If you or someone you love is struggling with drug and alcohol addiction, you may need to find an inpatient drug rehab center. Inpatient drug rehabilitation centers can give you the intensive therapy and tools you need to defeat alcohol and drug addiction so you can get back on the right path and live a successful, happy and productive life. Read More
Outpatient Rehab Center
Getting help for addiction is one of the most important choices you can make
for yourself or someone you love. Seeking assistance is a hard decision to make and not one that should be made by simply looking for the biggest advertisement in a community telephone guide. If you're looking for outpatient drug rehab centers, there are quite a few factors you should keep in mind before you choose any one program over another. Knowing what these factors are and how they impact your treatment can help you make the tough choice about where to turn for help. Read More
Do I Need a Residential Rehab Facility?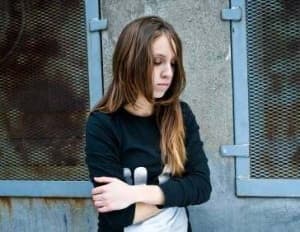 In some cases, individuals may be tempted to try to recover from a speed addiction on their own. It is important to realize that a speed addiction can be incredibly powerful. A speed rehab center can be beneficial for even individuals who only occasionally use speed. Furthermore, it should be understood that using a drug such as speed can lead to a tolerance for the drug, which can result in addiction. A speed treatment program can help you or your loved recover in a supportive environment.
Tolerance vs. Speed Dependence
One of the most common problems with drugs such as speed is that users frequently develop a tolerance level for the drug. A frequent user will often need to increase their dosage of speed in order to experience the same high they felt when they first began using the drug. As that tolerance level builds, the individual may then become obsessed with trying to attain the same high. This can lead to dangerous and risky behavior.
Are Speed Rehabs Private and Confidential?
A speed rehab center will be completely private and confidential, ensuring you or your loved one of a warm and supportive environment throughout the recovery journey. In addition, it is also possible to have a private room or even a private suite at many exclusive speed rehabilitation facilities. If you need assistance in locating a speed treatment facility, please do not hesitate to call right away. It is never too late to begin a path toward improved health, free from addiction to speed. Take the first step toward that journey, and call today.
Free Online Insurance Coverage Checker for Speed Rehab
Use the free online insurance coverage checker tool below to find out if your health insurance provides coverage for speed addiction rehab and other rehabilitation treatment plans for substance abuse recovery.
How Long Does Inpatient Speed Rehabilitation Last?
Among the most common questions about attending a speed rehab center is how long the treatment can be expected to last. This can vary based upon individual needs. Each and every person that enters a speed rehabilitation facility is different and will be treated based upon that person's unique needs. For some people, a one-month treatment program is enough. Other patients may need a two- or three-month treatment program. Treatment for a speed addiction is also available on an outpatient basis at some facilities if residential treatment is not a viable option for the patient.
What Happens During Treatment?
The first step in the treatment process at a speed rehab center will be intake. During this assessment process, the staff will carefully evaluate the needs of the patient. The patient will then undergo a gentle detoxification from speed to help them in their recovery efforts. While detoxification is important, it is also important to understand addictive behavior. This is why many speed rehabilitation centers also provide specialized care and addiction therapy. Finally, the patient is offered aftercare and extended care services even after they leave residential treatment to further assist them in their continued sobriety efforts.
Paying for Speed Addiction Treatment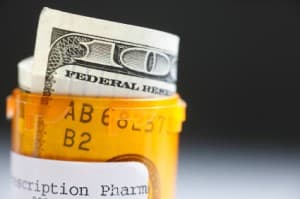 If you believe that you or a loved one may have a speed addiction, it is imperative that you seek help right away from a speed rehab center. There are many affordable options for recovery at a speed treatment center. For instance, many centers accept insurance from a number of providers. Financing arrangements can also be made.
Should I Travel or Stay Near Home?
Throughout the United States, there are speed rehabilitation centers located in very peaceful and serene surroundings. For many people, these are the ideal backdrops for a healthy recovery from speed. Still, other people find it helpful to remain near home when they attend a speed rehab center.
I Want to Find an Executive or Luxury Rehab Center
If management circumstances have hindered you or a spouse from getting care for a drug use problem or behavior-related addiction, Executive Rehabs will be of interest. Leveraging excellent narcotic, prescription drug or behavior addiction treatments with the ability to connect as needed to a computer or cell phone, a member of the management team can receive treatment in seclusion and style.
Many contemporary illicit substance and behavioral addiction treatment programs provide the excellent amenities you'd normally find in four and five-star hotels, with your success and health being the biggest goals. From fine linens and gym facilities to in-house massage therapy and 5-star chef-prepared meals, you can get the perfect substance and behavior treatment for yourself or a spouse while enjoying the surroundings. For a hand in determining the top luxury treatment facilities for Speed addiction, dial our toll-free helpline as soon as you're able at .
What Happens After Treatment?
Staying sober is the primary goal after you or your loved one leaves a speed treatment program. To help with this, the rehab facility will provide numerous tools and techniques, as well as aftercare and recovery services to assist patients in their goals to remain free from speed.
Are You, or Is the Addict, Ready?
Taking the first step and asking for help is the most important thing you can do right now if you or someone you know is addicted to speed. Help is available and it is never too late to reach out and take that first step. Call right now.
You May Want to Learn More About:
If you are trying to find help for a loved one, an
intervention
could be the first step to a life free from a speed addiction. A caring intake process at a speed rehab center by an experienced staff member will provide an evaluation for your, or your family member's, needs, including the best path for detoxification from speed. Treatment is available for speed addictions in both inpatient and outpatient facilities, but it should be recognized that residential inpatient facilities often provide a wider array of services. Patients at a speed treatment facility can take advantage of numerous different types of treatments to suit their individual needs, including
holistic
,
faith-based
, 12-step or spiritual, and secular. This allows patients to choose a recovery environment that is most suitable to their preferences. Professional speed rehabilitation programs
also provide
assistance for sober living after leaving the recovery center, including aftercare services.
It's Not Too Late
While a speed addiction can be incredibly powerful, it is never too late to take the first step and begin a healthy new life at a speed rehab center. Others have done it and so can you or your loved one. One phone call to ask for help is all it takes.
More resources about
Speed

: