Ryzolt Addiction Rehab Treatment Centers Near Me
Are you struggling with an addiction to Ryzolt but don't know where to turn? Are you afraid that by stopping your pain medication you'll be left without any relief? A Ryzolt rehab facility can assist you in taking your life back. Learn the coping skills needed to break away from prescription drug abuse. Find alternative ways to deal with your health problems without addiction. There is no reason to feel ashamed when you're looking for help. It takes courage to fight an addiction to pain medication. Make your efforts count by getting connected with the best drug treatment counselors available. Call now.
Ryzolt Use, Abuse and Recovery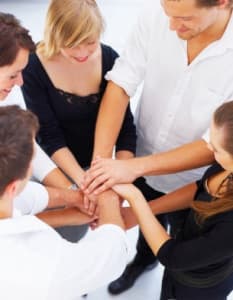 Ryzolt is a brand name for the generic prescription drug tramadol. This is generally prescribed to people who deal with chronic pain conditions. Unlike traditional pain medication, it works as an opiate agonist. These drugs alter the way the body processes pain signals. According to the U.S. National Library of Medicine, opiate agonists are addictive and their use needs to be closely monitored by a physician.
Over time, patients taking Ryzolt build up a tolerance. This means that doses of the drug need to be increased in order to get the same results. Doctors can do this safely and effectively, but often patients try to do this on their own. If you are taking more medication than recommended or you are taking it more often than you should, you may be developing a drug problem. An exclusive Ryzolt rehab facility can work with you to find alternative medications that will manage your pain while you recover.
It can be difficult to tell when you're becoming addicted to prescription medication. It's hard to believe your doctor would prescribe something that could cause a problem. Ask yourself the following questions:
Do you take more medication than you're prescribed?
Do you take your medication more often than prescribed?
If you don't take Ryzolt regularly, do you feel anxious or irritable?
Is your doctor hesitant to increase your dosage?
Have friends or family mentioned a change in your behavior?
Has someone been concerned that you were taking too much medication?
If you answered "yes" to some of these questions, chances are you already have a drug addiction.
Private Inpatient vs. Outpatient Ryzolt Treatment Programs
Residential Inpatient Rehab Center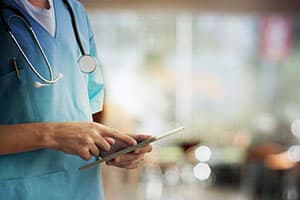 If you or someone you love is struggling with drug and alcohol addiction, you may need to find an inpatient drug rehab center. Inpatient drug rehabilitation centers can give you the intensive therapy and tools you need to defeat alcohol and drug addiction so you can get back on the right path and live a successful, happy and productive life.
Read More
You don't have to worry about a crowded rehab environment where people you don't know will be allowed to invade your privacy. Because Ryzolt is a strong medication, it's likely you will need to seek the help of an inpatient program. These are different from outpatient centers in that they offer around-the-clock support.
As part of your inpatient care plan at a Ryzolt rehab facility, you will work with doctors to manage your other health issues. During the intake phase, you will be thoroughly examined and have an opportunity to discuss all your concerns. Patients who worry about needing regular pain medication can explore other options while they are weaned off Ryzolt. With a prescription like Ryzolt, patients slowly discontinue use to avoid dangerous withdrawal symptoms, or medications may be used to manage withdrawal symptoms. Later, you will use a combination of talk therapy, skill-building and behavioral therapies, and peer support to break away from tramadol use.
Inpatient programs can last 30, 60 or 90 days. They vary greatly depending on the specific program. Certain Ryzolt rehabilitation centers offer luxurious, private rooms and upscale care options, such as daily massages. Fees vary largely as well; however, your health insurance or employment benefit package may pick up some of the cost. Most offer financing plans to ensure you can pay for the level of care that you need.
After graduation from an inpatient program, you may wish to obtain ongoing treatment and support from an outpatient Ryzolt rehab facility. There you can continue to access many of the services you took advantage of earlier in your program. If you attended a rehab program out of state, the doctors you will work with once you're released with likely be different. However, the center should be able to connect you with trusted resources in your area.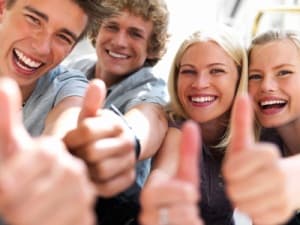 Therapy and peer support are quite common, as are continued medical consultations to manage your other health concerns.
Successful recovery depends on having a plan for the future. Communities have their own support systems, and addicts can prevent relapses through the use of medication and behavioral therapy. If a return to an inpatient Ryzolt rehab facility is needed, choosing a longer program or one with more rigid aftercare support — like living in a halfway house for six months to a year post treatment — may be recommended.
I Want to Find an Executive or Luxury Rehab Center
When business-related issues have deterred you or someone you care for from looking for help for a illicit substance abuse problem or behavior-related addiction, executive rehabilitation facilities may be just the thing that's needed. By marrying high-quality drug abuse and behavior addiction treatments with the ability to use your laptop or mobile device, an executive team member can attend recovery while keeping control at your business.
Frequently, excellent drug, alcohol or behavior treatment programs grant the top-tier amenities one would expect only in the world's finest hotels, with your health and well-being being the biggest priorities. From gym facilities and in-house massage therapy to fine linens and housekeeping services, you can get excellent narcotic, prescription drug or behavior treatment for yourself or someone you care for while enjoying rehab. If you need a hand in determining the best-quality luxury treatment clinics for Ryzolt addiction, dial our helpline free of charge right away at
Free Online Insurance Coverage Checker for Ryzolt Rehab
Use the free online insurance coverage checker tool below to find out if your health insurance provides coverage for Ryzolt addiction rehab and other rehabilitation treatment plans for substance abuse recovery.
Long-Term Effects of Tramadol Abuse
Tramadol isn't as addictive as other opioids, and according to ABC News, it is regularly recommended for that reason. Unfortunately, this sometimes gives people the false security of thinking they can take it without developing dependency problems. Taking Ryzolt for an extended period of time leads many people down the path to drug abuse.
If you feel you have a problem with your Ryzolt prescription, please call today. Get help for yourself and get your life back on track. Experienced operators can help you find the best programs for you.
The alternative to seeking treatment could be the development of serious health complications. Opioids suppress the central nervous system, which could lead to the failure of basic body functions, like breathing. Ryzolt abuse is also linked to regular seizures. According to The Physicians of Saint Louis University, abusing Ryzolt while taking certain other medications can lead to serotonin syndrome. Addiction to opioids has also been known to lead to poor decision-making skills, including placing yourself in dangerous situations and being cruel to people you love.
No one wants to be addicted, particularly those who start taking a drug to manage other health problems. In fact, a patient in this situation may have a hard time accepting that they have a problem or that help is needed. Getting help for your addiction is a life-changing, positive decision and makes sense for you and your family. Until a Ryzolt rehab facility helps you get your abuse under control, you won't be able to truly focus on anything else. Start on the path to recovery today by speaking to experienced addictions specialists. Find your strength by calling today.
More resources about
Ryzolt

: