Ritalin Addiction Rehab Treatment Centers Near Me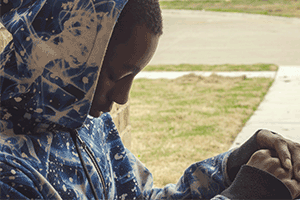 Ritalin is widely prescribed to effectively manage the symptoms of attention deficit hyperactivity disorder (ADHD), but Ritalin abuse and addiction is rising among people who take the prescription drug for its stimulant and euphoric properties.1
Fortunately, there are Ritalin rehab centers and addiction treatment programs that can help.
About Ritalin Abuse

Other Abused Prescription Drugs
There are many prescription drugs that are highly addictive. Though all of these drugs have legitimate therapeutic uses, overuse or abuse of them can lead to serious health problems.
Read More
When used as prescribed, Ritalin and other ADHD drugs, such as Adderall and Concerta, increase wakefulness, focus, and attention. In higher doses, these drugs can give users a rush, or a euphoric sensation.1 When people take Ritalin in higher doses than prescribed by their doctor, or without a prescription at all, patterns of abuse can develop that could potentially lead to tolerance for the drug (needing to take larger doses to achieve the desired effects), physical dependence, and ultimately, addiction.
National surveys show that Ritalin abuse has increased among adolescents and college students, who take ADHD drugs to stay alert for late-night studying or to increase their ability to focus on tougher subjects.2 Others may take Ritalin purely to experience a rush. They may crush and snort the drug, or mix it with water and inject it.1
When to Seek Treatment for Ritalin Addiction
As mentioned above, abusive patterns of Ritalin use can lead to addiction if untreated. According to the American Psychiatric Association, signs of substance addiction include:
Taking more of the drug than you intended.
Having difficulty controlling your use of the drug.
Experiencing cravings.
Continuing to use Ritalin despite negative social consequences.
About Inpatient and Outpatient Ritalin Rehab Centers
Rehab centers use a variety of different methods to treat Ritalin addiction, depending on each patient's individual needs and circumstances.
Most inpatient rehab centers use a residential model, in which patients live at the treatment facility for a period of time, typically anywhere from 30 days up to 180 days depending on the severity of the patient's addiction. Patients receive 24/7 support from medical staff and addiction counselors during their stay, with structured daily activities designed to treat addiction, address any medical or mental health issues that may have contributed to the addiction, and promote lasting sobriety after leaving rehab.
Outpatient facilities are less intensive than inpatient rehab because they allow patients to continue living at home while attending addiction treatment sessions at the facility during the day. This is a good option for patients who need to continue to meet family and work obligations while receiving treatment; however, it's important that patients also have a strong support network to enable their recovery. If pressures at work, school, or social life contributed to the patient's Ritalin abuse, inpatient rehab may provide the break needed to focus on treatment and recovery.
Free Online Insurance Coverage Checker for Ritalin Rehab
Use the free online insurance coverage checker tool below to find out if your health insurance provides coverage for Ritalin addiction rehab and other rehabilitation treatment plans for substance abuse recovery.
The Ritalin Addiction Treatment Process
Several phases occur in a Ritalin addiction program. The first step for any rehab program is an assessment of the patient's physical and mental strengths, weaknesses, and needs, as well as any medical or mental health conditions that would require special attention. Following the intake evaluation, a period of detoxification will commence to help clear the last traces of Ritalin from the patient's body. Generally, people do not experience significant medical complications in association with Ritalin detox, though symptoms of withdrawal from stimulants such as Ritalin may include:4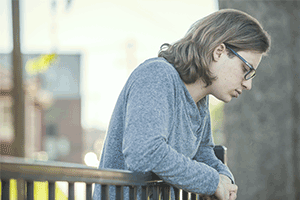 Depression.
Fatigue.
Insomnia.
Paranoia.
Anxiety.
Irritability.
Increased appetite.
Drug cravings.
Poor concentration.
During Ritalin rehab, patients learn to cope with drug cravings and avoid relapse. Methods of treatment can include individual therapy, group counseling, participation in a 12-step program such as Narcotics Anonymous (NA), or other alternative therapies. Group sessions and 12-step meetings can be especially helpful, as patients find support in others with similar struggles and experiences. Inpatient Ritalin rehab offers an extra level of peer support, since all residents of the facility are going through similar treatment plans for addiction.
Once patients complete their treatment program, rehab staff will work with them to develop an aftercare program. Aftercare is an essential component of addiction treatment, as it helps the patient cope with temptations to use Ritalin after leaving rehab. Aftercare programs often include continued participation in 12-step programs, group counseling, and individual therapy sessions to help the patient avoid relapse and give them the best chance for lasting recovery.
How Long Does Ritalin Rehab Last?
Studies indicate that treatment stays of at least 90 days are most effective in reducing relapse rates.
Although the length of treatment depends on many factors—including co-occurring disorders, severity of addiction, overall health, social support, and use of other substances in addition to Ritalin—longer lengths of treatment are associated with better outcomes for recovery.5
The National Institute on Drug Abuse recommends at least 90 days of drug treatment, whether inpatient, outpatient, or a combination of both.5 Studies indicate that treatment stays of at least 90 days are most effective in reducing relapse rates.6
Some treatment programs last as long as 180 days or even a year. These long-term residential programs are also called therapeutic communities, as they provide employment support, housing, specially trained staff, and peer support groups to fully immerse patients in a recovery lifestyle.7
Addiction Therapy Methods
Therapy methods used to treat Ritalin addiction are an often-overlooked part of choosing a rehab program. Some common therapies for addiction treatment include:7,8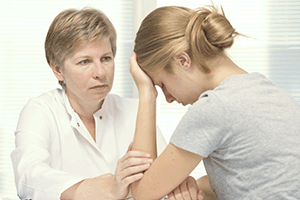 Cognitive-behavioral therapy (CBT). CBT helps patients identify positive and negative thinking patterns so they can learn to recognize, avoid, and cope with situations that may trigger temptations to use Ritalin after they leave rehab.
Eye movement desensitization and reprocessing (EMDR). This interventionist approach has mainly been used to treat post-traumatic stress disorder (PTSD). Evidence suggests, however, that this approach is also helpful in treating addiction issues when underlying trauma may be triggering the substance abuse.
Motivational interviewing. This method works to enhance a person's willingness to change and participate in the recovery process. This is especially helpful for those who are unsure of their commitment to engage in addiction treatment.
Contingency management (CM). This approach uses positive rewards for patients who achieve treatment-related goals. For example, patients may receive gift cards or vouchers for achieving a certain length of sobriety.
Which Ritalin Rehab Center Is Right for Me?
Everyone's needs are different when it comes to finding the right rehab center. Some factors to consider when looking for Ritalin addiction treatment include:
Cost. The cost of treatment is often a major factor in determining if a rehab program is a viable choice. Rehab costs can vary significantly depending on whether a program is inpatient or outpatient, the types of treatment used, the level of staff training, and amenities offered. Remember that cost does not necessarily determine quality. Many insurance programs will cover a portion or all of the cost of rehab, so check with your insurance provider to determine your level of coverage. Rehab centers may offer financing options or a sliding scale cost structure based on your ability to pay. There are options even if you don't have insurance, so don't let that stop you from getting the help you need.
Amenities. Luxury rehab facilities offer upscale amenities and a resort-like atmosphere. If chef-prepared meals, fine linens, spa treatments, and exotic locations appeal to you, consider a luxury Ritalin rehab for your addiction treatment. Or, if you're a high-level business executive who can't miss important deadlines or client meetings, consider an executive rehab that offers access to office space and the flexibility to keep up with work demands.
Treatment approach. While most rehabs follow a standardized treatment model, there are specialty centers that may give you a better foundation for lasting recovery, depending on your individual circumstances. If religion is an important part of your life, a Christian or other faith-based rehab program can help integrate that spirituality into your recovery process. Or, if you and your spouse are struggling with addiction together, then a couples' rehab may be the answer. Some programs offer private rooms, while others may be gender-specific. Consider your personal needs and values when choosing a Ritalin rehab center to give yourself the best chance of successful recovery.
No one program is right for everyone. Thorough research of Ritalin rehab centers is important to determine which treatment program can best suit your needs.
There is hope for Ritalin addiction. Many people have entered lasting recovery after making the call to a rehab facility
More resources about
Ritalin

: