Private Inpatient Drug and Alcohol Rehab Centers Near Me
What is a Private Rehab Center?
Addiction can happen to anyone regardless of socioeconomic status. Drug abuse can lead an individual into a downward spiral and change the brain in ways that make it extremely difficult to stop using without help.1 Inpatient private rehab centers provide a focused, secluded environment in which patients can focus completely on recovery and deal with any deep-seated, underlying issues that led to addiction.
Private room rehab facilities allow each patient to have their own private room rather than sharing their room with other patients, providing an even greater chance for focus and introspection during treatment. Private rehabilitation facilities might be more exclusive, involves a residential stay and may have more space available with a much shorter waiting list
Do I Need Private Inpatient Residential Treatment?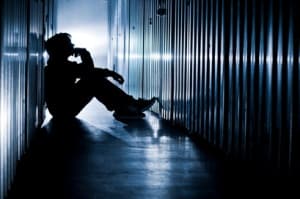 Residential substance abuse rehab facilities are generally more expensive than outpatient and require more of a time commitment. However, the time and money may be well worth it if it means helping you to achieve sobriety.
Drug or alcohol addiction can develop quickly, but while it progressively takes hold, it may be difficult to recognize the signs in yourself. Clinicians attempting to diagnose an addiction, or substance use disorder, will look to the following signs to see if your substance use has progressed to the point where it significantly impairing your life and requires treatment:2
You regularly use more of a substance, or substances, than you intended.
You invest a great deal of your time in buying, using, or recovering from substances.
You have made attempts to get sober but have not succeeded.
You have abandoned your old interests and hobbies, prioritizing substance use over them.
You haven't been keeping up on your personal obligations because of your drug use.
Your substance use has caused major conflicts in your relationships.
You get drunk or high before engaging in activities that could be hazardous, such as driving.
You have strong cravings for drugs or alcohol.
You can't stop using substances even though it's causing apparent harm to your physical or mental health.
You find yourself increasing your dose regularly to get the effects that you want.
You go through withdrawal when you cut down or quit.
If you meet 2 or more of the above criteria, they may recommend you need some form of treatment,2 whether outpatient or inpatient. Which one you choose will ultimately be your decision; however, if you have a severe addiction, are very tempted at home, and/or have little support, you might want to give yourself the chance to focus on recovery in an inpatient or residential sober facility with 24-7 care and support.
You might also consider attending an inpatient rehab if:
You have an extensive history of drug abuse.
You've had one or more failed attempts at outpatient treatment.
You have been diagnosed with another mental health disorder such as depression or bipolar. (If this is the case, dual diagnosis rehab centers will be a good option for the comprehensive treatment you need to address all co-occurring issues).
What Type of Rehabilitation Treatment is Provided?
Not all rehabs will treat all of the same issues. Problems which may be addressed in an inpatient facility include:
Illicit drug addiction.
Drug dependence (withdrawal management through medical detox).
Behavioral addictions such as gambling or sex addiction.
Individuals seeking an inpatient rehab should take the time to investigate the offerings of different facilities. For example, for someone who has a concurrent mental or behavioral health condition, a facility that is only equipped to address substance use disorders may not be the ideal option. The best way to recover fully is to get help for each issue with which you are struggling.
What Happens in Treatment?
When you get to treatment, you will go through the intake procedure. During this time, staff may: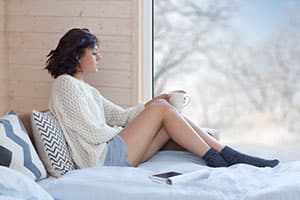 Discuss your substance use history with you.
Have you complete a questionnaire.
Assess your medical and mental health.
Go over your goals for treatment.
Discuss with you what your time in treatment will entail and review the facility rules.
Introduce you to your therapist.
During intake, you may also discuss issues regarding payment.
For many, the next phase will be detox, which involves the management of symptoms during withdrawal. Not every individual will require inpatient detox; however, many will, as it is necessary for those dependent on alcohol or sedatives due to the medical risks and is commonly recommended for opioid-dependent individuals.3 Medical detox helps to keep people safe as their bodies and minds adjust to a reduced dose or complete end to drug use. Any drug-dependent individual may undergo medical detox, as this step is not limited to those who are dependent on the aforementioned drug types. Withdrawal may bring about a whole spectrum of symptoms that range from minor stomach upset to severe depression to medical emergencies such as delirium tremens.3 This initial phase of treatment aims to reduce your symptoms, mitigate medical risks, and make you feel more comfortable and ready to engage in therapy.
Once you've gained a renewed sense of physical and mental stability through detox, you can start to participate in therapy, both on an individual and group basis. Some programs will also incorporate family therapy, so that you can work through any lingering issues with those closest to you and learn better and healthier ways to communicate when you return home.4
Cognitive-behavioral therapy is commonly used in rehab and involves your therapist helping you come to understand your problematic thoughts and behavior patterns that keep you reaching for drugs or alcohol. Through CBT, you'll learn to rectify maladaptive thoughts and will learn ways to avoid high-risk scenarios and cope with your triggers.5
Other therapeutic approaches may also be used, such as motivational interviewing, in which you work with your therapist to resolve any ambivalence you have about your recovery and find the motivation you need to attain sobriety and.6
Designing a plan for aftercare is another crucial part of treatment. Your attention to your recovery shouldn't stop when you exit your rehab facility. You'll need to put effort in sobriety each and every day, and having a plan to do so will help you to avoid relapse. Your treatment team may advise frequent 12-step meetings, regularly scheduled outpatient therapy, utilizing medication-assisted treatment, among other avenues of aftercare. They may also help arrange a transfer to a sober living facility if you feel you need more structured support before going back home.
Best Private Rehab Centers Near Me
If you're wanting to find the best private inpatient rehab center for drug and alcohol addiction near you, it's important to carefully consider the various types of treatment programs available to ensure your needs are met. The best and most effective treatment is that which is tailored to your individual needs, whether it's short- or long-term, residential inpatient, outpatient or dual diagnosis programs.
Depending on your location, you may find there is not an appropriate private treatment program in your area for substance abuse. However, if there are programs nearby, consider the pros and cons of being admitted to a local program versus traveling out of state. Our rehab directory can help you search through treatment providers throughout the United States. Some popular States include California, New Jersey, Florida and Texas.
It's Not Too Late
You might be thinking that it's too late to get help, but this isn't the case. No matter your age or circumstances, there is always the possibility of turning your life around.
If you or your loved one has decided that the drug abuse is a problem that cannot be solved without help, or if you are tired of the self-destructive cycle that drug abuse causes, you are ready for treatment. Don't let another day stand between you and a healthy, sober life.
Recommended Rehab Treatment Articles
Sources:
National Institute on Drug Abuse. (2018). Drugs and the Brain.
American Psychiatric Association. (2013). Diagnostic and statistical manual of mental disorders (5th ed.). Arlington, VA: American Psychiatric Publishing.
Substance Abuse and Mental Health Services Administration. Detoxification and Substance Abuse Treatment. Treatment Improvement Protocol (TIP) Series, No. 45. HHS Publication No. (SMA) 13­4131. Rockville, MD: Substance Abuse and Mental Health Services Administration, 2006.
National Institute on Drug Abuse. (2014). Family-Based Approaches.
National Institute on Drug Abuse. (2018). Cognitive-Behavioral Therapy (Alcohol, Marijuana, Cocaine, Methamphetamine, Nicotine).
Center for Substance Abuse Treatment. Enhancing Motivation for Change in Substance Abuse Treatment. Rockville (MD): Substance Abuse and Mental Health Services Administration (US); 1999. (Treatment Improvement Protocol (TIP) Series, No. 35.) Chapter 3—Motivational Interviewing as a Counseling Style.
S. Department of Health & Human Services. (2013). Summary of the HIPAA Privacy Rule.
More resources about
Private Rehabs

: