Percocet Addiction Rehab Treatment Centers Near Me
The euphoric state produced by opiate compounds and misuse due to acquired tolerance to the drug are both common causes of abuse and addiction.-Rehabs.comPercocet, a prescription medication containing oxycodone, is a very powerful opiate-based painkiller. Although it is supposed to be used only in preset doses determined by a doctor, people have been known to misuse Percocet for a variety of reasons. In 2009, 9.3 percent of people were in need of treatment for drug or alcohol abuse, according to data from SAMHSA's National Survey on Drug Use and Health.The euphoric state produced by opiate compounds and misuse due to acquired tolerance to the drug are both common causes of abuse and addiction. If you have an addiction to the drug, you will likely need outside help to overcome it, and several factors come into play.
If you or someone you know has a problem with Percocet abuse, call our hotline at to learn about inpatient Percocet rehab facilities near you.
Inpatient Percocet Addiction Treatment vs. Outpatient Percocet Addiction Clinics
Inpatient and outpatient treatment for Percocet addiction both have their uses. Generally, inpatient treatment is more suited for a severe, repeat or long-term addiction because it provides an environment for enforced detox. Outpatient treatment acts as a follow-up to successful inpatient treatment, but is not as successful alone. If you want a more effective way to treat your or your loved one's Percocet addiction, seek out a residential facility.
Do I Need a Residential Rehab Facility?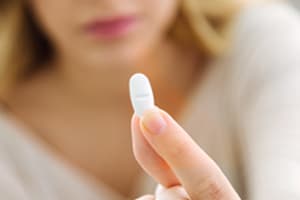 Depending on the extent of your use of Percocet, an inpatient Percocet rehab center may not be completely necessary. It's important to distinguish between abuse and addiction. When you take prescription drugs more often than you should or for non-medical purposes, that is considered abuse. If you begin feeling a physical need to do so and a psychological preoccupation with getting more of the drug, you are likely addicted and need inpatient treatment.
Tolerance vs. Percocet Dependence
The human body builds up a tolerance to recurring drug dosages. Subsequent doses of a drug will have a decreased effect. When vital bodily functions are affected, the body becomes dependent on the drug's presence and experiences withdrawal symptoms when the drug is not present. Percocet dependency symptoms include vomiting, constipation, muscle aches and depression.
Are Percocet Rehabs Private and Confidential?
When you look for a treatment facility, it's natural to be worried about confidentiality. You don't want everyone knowing you are in treatment for a drug addiction. Drug rehab facilities tend to be located in out-of-the-way areas for maximum privacy. Your confidentiality is safe. As the patient, you can provide a list of people who are allowed to see your medical records. Patients in most luxury facilities have a private room. The only time staff members will enter the room is to check on you during the detox phase of your treatment or to take you to group therapy meetings.
How Long Does Inpatient Percocet Treatment Last?
Long Term Rehab Programs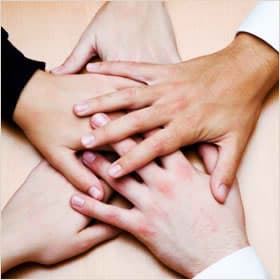 Long-term rehab programs — that take 120 to 180 days or longer — can help in treating chronic alcohol and drug addiction by providing intensive and structured treatments, and by helping the addicted person to sustain abstinence and regain his or her normal life.
Read More
Inpatient Percocet rehab centers offer a variety of program lengths depending on the severity of the addiction. The shortest duration you or a loved one can generally expect to stay is between 28 and 30 days. This constitutes a complete detox of the drug from the body so that it is no longer physically dependent. However, deep-seated addictions require more than detox to treat; the 60- and 90-day programs offered by many treatment centers feature cognitive behavioral therapy and counseling. This helps the patient determine the root causes of their drug abuse and healthy alternatives to addressing it.
What Happens During Rehab Treatment?
The treatment process consists of five steps: intake, detox, addiction treatment, specialized treatment, and aftercare. Intake includes a basic physical checkup and assessment of existing psychological conditions, as well as the handling of financial details and getting the patient familiar with the facility. Detox is the enforced withdrawal from Percocet, usually aided by medications to counter dependency symptoms. Addiction treatment consists of behavioral therapy and addiction counseling. Sometimes the addiction treatment occurs alongside specialized treatment. Many people who have a drug addiction also have mental disorders. Aftercare also includes ongoing psychiatric treatment to ensure the addiction is under control and that the patient adjusts to life outside the facility.
Free Online Insurance Coverage Checker for Percocet Rehab
Use the free online insurance coverage checker tool below to find out if your health insurance provides coverage for Percocet addiction rehab and other rehabilitation treatment plans for substance abuse recovery.
Paying for Percocet Addiction Treatment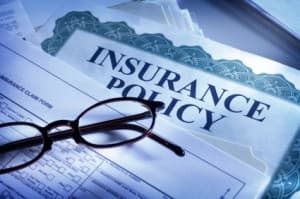 The most important concern when seeking treatment is how you're going to pay for it. Inpatient treatment costs vary. Some programs operate free of charge to the consumer because the government funds them. Others can cost up to $30,000 per month. Unfortunately, many insurance programs will only pay for the detox phase of treatment, which can last up to a month. Finance plans that allow you to pay by the week or by the month, even after treatment has been completed, may be available.
Should I Travel or Stay Near Home?
If you're willing to travel to an inpatient Percocet rehab center, you have more options for treatment and can have a psychological "fresh start" free of triggers that you associate with Percocet abuse. Travel costs add to the expense of your treatment and you may lack the immediate support of nearby family members.
I Want to Find an Executive or Luxury Rehab Center
If work-related circumstances are stopping you or someone you love from getting care for a narcotic or prescription drug issue or behavioral addiction, executive rehabilitation centers may be what you need. By leveraging excellent drug, alcohol or behavioral addiction treatments with the freedom of computer and mobile access, a member of the management team can get support while staying relatively "plugged in".
Often, contemporary substance addiction and behavioral treatment programs provide the excellent amenities you would only expect in four and five-star hotels, with your comfort and well-being being the biggest goals. From fine linens and gym facilities to in-house massage therapy and private rooms, you can get the highest-quality drug, alcohol or behavioral addiction treatment for yourself or someone you love while enjoying the surroundings. If you need help determining the perfect luxury treatment centers for Percocet addiction, dial our no-cost hotline as soon as you're able at .
What Happens After Percocet Addiction Rehabilitation?
Staying sober requires constant and continual effort after inpatient treatment. You or your loved one can attend support groups such as Narcotics Anonymous as part of outpatient treatment and aftercare.
Are You Ready?
Completing an inpatient Percocet rehab center is far from easy. In fact, 2006 data from SAMHSA reported that only 47 percent of patients successfully completed long-term residential treatment; this should tell you it requires commitment. If you recognize that a problem exists and are fully prepared to put forth the effort, you are ready for addiction treatment.
Take Our "Am I a Drug Addict?" Self-Assessment
Take our free, 5-minute "Am I A Drug Addict?" self-assessment below if you think you or someone you love might be struggling with drug addiction. The evaluation consists of 11 yes or no questions that are intended to be used as an informational tool to assess the severity and probability of a substance use disorder. The test is free, confidential, and no personal information is needed to receive the result.
You May Want to Learn More About:
Interventions. Often, people who have an addiction don't want to admit it. You could stage an intervention with family and friends or hire a professional interventionist to help convince the addict that they have a problem.
Assessment/intake. The assessment and intake process at a Percocet treatment facility is in place in order to learn as much about the patient's addiction as possible. It is not meant to be a judgmental process.
Detox. The detox and withdrawal process from Percocet may not be pleasant. It is, however, essential.
Sober living. One of the best ways to ensure sober living is to remove as many of the temptations and associations with the addiction as possible. If that means ending a friendship or a relationship that enabled the addiction, it is worth the benefit.
It's Not Too Late
Seek treatment at an inpatient Percocet rehab center as soon as you can. In 2008, the Center for Disease Control reported 14,800 deaths from prescription painkiller overdose, which includes deaths from Percocet overdose. Call us today at to be referred to a high-quality rehab center.
More resources about
Percocet

: