Oramorph Addiction Rehab Treatment Centers Near Me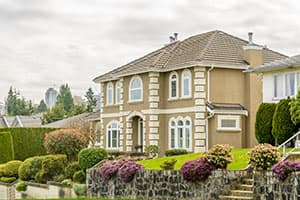 Oramorph is one of many brand names used for morphine. This medication is typically prescribed for the purpose of pain relief. Although its primary purpose is pain relief, it is possible to develop an addiction to this medication. If you believe you or a family member may be addicted to this drug, it is imperative that you seek out assistance from a professional Oramorph rehab center without delay. It is possible to look forward to a brighter future free from addiction. Call for assistance in locating a rehab center near you today.
Inpatient Treatment vs. Outpatient Facilities
One of the most important decisions to make when choosing an Oramorph rehabilitation center is whether an inpatient facility or outpatient clinic will be best for you or your loved one. In making that decision, it is important to understand the differences between these two types of Oramorph rehabilitation facilities. The main difference that exists relates to living on site during the course of treatment. Patients in outpatient clinics do not live on site, but they stay at the facility in an inpatient program.
Residential Inpatient Rehab
If you or someone you love is struggling with drug and alcohol addiction, you may need to find an inpatient drug rehab center. Inpatient drug rehabilitation centers can give you the intensive therapy and tools you need to defeat alcohol and drug addiction so you can get back on the right path and live a successful, happy and productive life.
Read More
Do I Need a Residential Rehab Facility?
It can be hard for many people to accept that they need help with an Oramorph addiction. An Oramorph rehab center is staffed with caring professionals who can assist with each step of the recovery process. First, it is important to recognize that a problem does exist. Although Oramorph is a prescription drug, it can be abused, and it is possible to become addicted to this medication.
Tolerance vs. Oramorph Dependence
One of the most common and earliest indications that an addiction exists is the need for increased levels of Oramorph. This is often referred to as dependence. When the body develops a tolerance for existing levels of the medication, increased doses of Oramorph are typically required. According to the National Survey on Drug Use and Health, the number of people abusing prescription pain relievers, including Oramorph, is on the rise.
Free Online Insurance Coverage Checker for Oramorph Rehab
Use the free online insurance coverage checker tool below to find out if your health insurance provides coverage for Oramorph addiction rehab and other rehabilitation treatment plans for substance abuse recovery.
Are Oramorph Rehabs Private and Confidential?
Privacy is a concern for many people before they choose to enter an Oramorph rehabilitation program. It is completely natural to be concerned about the protection of your privacy. A professional Oramorph rehab center is staffed by health professionals whose only goal is to help you through the recovery process. Many Oramorph treatment programs offer patients private rooms to ensure their confidentiality and comfort throughout the recovery process. You can also be assured your private medical records will remain completely confidential and will not be released or breached.
How Long Does Inpatient Rehabilitation Last?
…many people find an inpatient rehabilitation program provides a larger array of services to assist during this challenging time.-REHABS.COMThe required length of treatment for an Oramorph addiction can vary based upon the needs of the individual patient. Some people may find a one-month Oramorph treatment facility is sufficient. Two- and three-month inpatient rehab programs are also available to assist patients who may have more severe addictions or who may need more comprehensive services. Outpatient rehabilitation programs are also available, but many people find an inpatient rehabilitation program provides a larger array of services to assist during this challenging time. Services in an Oramorph rehab center might include cognitive behavioral therapy, individual therapy and group therapy.
What Happens During Recovery?
In most Oramorph treatment programs, the first step is the assessment process. During intake, caring professionals will evaluate the patient's condition. This assessment process will help in the determination of the most appropriate treatment program for that person's needs. Therapy in a rehab program will also include supervised detoxification from Oramorph. To ensure sustained recovery, the rehab center will typically provide addiction therapy. Specialized care is also provided at many Oramorph treatment facilities. In addition, aftercare or extended care may also be available to assist the patient in their return to daily life after leaving the facility.
Paying for Oramorph Addiction Treatment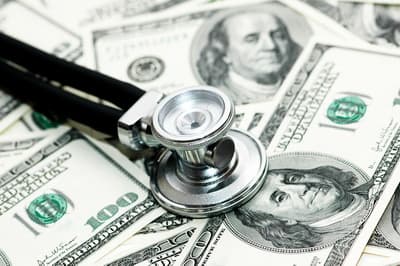 Drug Rehab Financing Programs
Financing addiction treatment is a major concern for many people seeking treatment for substance abuse. If you've reached the point where you've decided to seek treatment for drug or alcohol addiction for yourself or a loved one, you have taken the first step to a clean life.
Read More
One of the factors that must be considered when selecting an Oramorph rehab center is price. The cost of a treatment facility can vary based on many factors, including location and the types of services offered. Many Oramorph rehab facilities accept insurance from a number of well-known providers. For patients without insurance, financing arrangements may be available.
Should I Travel or Stay Near Home?
Oramorph rehab centers are located throughout the United States. Many Oramorph treatment centers are located in serene environments, such as the mountains, in order to assist with the recovery process. Although a peaceful location may help during this time, you can also take advantage of a recovery center located nearby. For assistance in finding a rehab center near you, please call .
I Want to Find an Executive or Luxury Rehab Center
When work-related responsibilities have kept you or your loved one from getting help for a problem with illicit substances or behavioral addiction, executive rehab programs are the answer. By combining great substance addiction and behavior treatments with the ability to use your laptop or mobile device, an executive or CEO can attend recovery while keeping control at your business.
Frequently, excellent drug treatment centers offer the luxury amenities one would expect only in the nation's finest hotels, with your enjoyment and well-being being the top priorities. From private rooms and 5-star chef-prepared meals to fine linens and gym facilities, you can get the best illicit substance and behavior treatment for yourself or your loved one while relaxing in style. If you need support in searching for the greatest luxury treatment facilities for Oramorph addiction, dial our hotline free of charge today at .
What Happens After Detox?
The most important goal following treatment at an Oramorph rehab center is staying sober. To help with the process, most facilities provide patients with effective forms of therapy and tools to help them cope with their addiction even after they leave. This may include aftercare.
Are You Ready?
As difficult as it may be, the first step in overcoming an addiction to any substance, including Oramorph, is to ask for help. It is truly never too late to overcome an addiction. With professional help, it is possible to embrace a future without addiction controlling your life.
Learn More About Treatment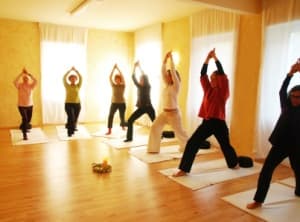 In some cases, it can be difficult to recognize that an addiction problem exists or to reach out and ask for help. When this is the case, an intervention by a loving friend or family member may be necessary. This can establish the path for a qualified assessment or intake at an Oramorph rehab center. The center can then proceed with a carefully monitored detox regimen to assist the individual in their withdrawal from Oramorph. Both residential inpatient and outpatient treatment facilities are available to assist with this process. As each individual is unique and has different needs, there are a variety of different types of treatment facilities available, including:
12-step or spiritual
Non-spiritual
Oramorph rehabilitation centers will also provide assistance with sober living once the individual has left the Oramorph rehabilitation facility. Such services often include recovery and aftercare services.
It's Not Too Late to Turn Everything Around
There is never a time when it is too late to seek help for an Oramorph addiction. The professional and caring staff at an Oramorph rehab center can provide you or your loved one with the necessary tools to break the addiction cycle.
More resources about
Oramorph

: