Opium Addiction Treatment Centers Near Me
Opium is a highly addictive drug that can be difficult to quit without the assistance of a professional rehab. Inpatient opium rehab programs separate you from your using environment and allow you to focus solely on your recovery.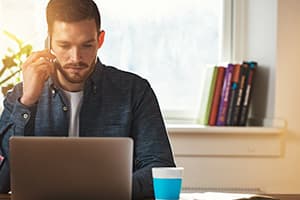 Opium rehab centers operate across the country to help people rid themselves of addiction and return to normal life. These facilities combine excellent medical care with meaningful psychological and social interventions. Addiction is a disease that affects the whole person, so modern treatment approaches aim to improve all aspects of people's lives. If you would like to get help for yourself or someone you know who might be struggling with opium addiction, please call today. Operators will provide you with all the information and resources you need to begin regaining your physical and emotional health.
Many opium rehabilitation centers service both an inpatient and outpatient treatment option. Inpatient care consists of around-the-clock monitoring and medical services. People receiving inpatient care have the benefit of daily counseling and group therapy sessions as they rebuild their self-esteem. Outpatient care often follows inpatient care. An outpatient clinic may dispense necessary medications or schedule regular therapy meetings.
Statistics published by the National Institute on Drug Abuse indicate that only about 10 percent of people who need rehab actually receive it. For your own health and well-being, don't let yourself fall on the wrong side of that divide. If opium addiction has come to dominate your life, then you should call the hotline and start planning to enter rehab. A residential facility, where your life and activities can be highly regimented, is often the best choice for serious addictions.
Addiction is somewhat difficult to define, but easy to recognize. If you find yourself taking progressively larger amounts of opium or obsessing about opium, then you're likely addicted. In more severe cases of addiction, a person will neglect family and other responsibilities in pursuit of the drug. Opium rehab centers can accurately identify the status of your addiction and take the necessary steps to cure it.
"nerve receptors are likely to adapt and begin to resist the drug, causing the need for higher doses."-Harvard Health PublicationsA newsletter from Harvard Health Publications explains that in abusers of opium, "nerve receptors are likely to adapt and begin to resist the drug, causing the need for higher doses." This is referred to as tolerance. Dependence is a related condition, in which a user who stops taking the drug experiences withdrawal effects, such as nausea or sweating.
Confidential and Private Rehab
Rehab for drug abuse is a serious matter. The staff at rehab facilities have been trained in the importance of patient privacy. Your personal medical records and situation will never be a matter of public discussion. The law is most definitely on your side in this case, as HIPAA regulations are very clear on the protection of patient information.
Private rooms, on the other hand, are often only found in luxury or resort rehab centers. These expensive varieties of rehab allow for more solitude at a higher price tag.
About Rehabilitation Treatment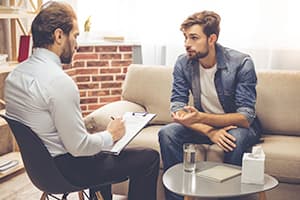 Opium rehab centers allow for inpatient visits that are as long or as short as required. In general, however, longer stays provide more success for those involved. With a 90-day stay, for example, you'll have the chance to forge some important bonds with fellow addicts, as well as your support team of nurses, doctors and therapists. However, if time and money are a concern, there is definitely benefit to be derived even from a one-month visit. For someone not yet completely in the grips of addiction, a month might be all the time required to return to good health.
The first step in rehab is intake, the process of orienting you to the facility and recording your vital information. A medical doctor will assess your risk of withdrawal symptoms and prescribe medications if necessary. Arguably the most beneficial part of any rehab program is behavioral therapy. Both group and individual sessions help the addict see and understand the reasons for their addiction. More importantly, therapy allows you to develop strategies for staying sober in the face of life's obstacles.
I Want to Find an Executive or Luxury Rehab Center
When corporate duties are a stumbling block you, a friend or loved one from looking for assistance for a drug abuse problem or behavioral addiction, executive rehabilitation treatments will be what's needed. By pairing highly-rated narcotic, prescription drug or behavioral addiction treatments with the ability to connect when necessary to a computer or mobile device, a businessperson can get back to health while staying productive.
Often, fine drug, alcohol or behavioral addiction treatment programs furnish the top-shelf amenities one would expect to find in the nation's best hotels, with your enjoyment and health being the areas of focus. From in-house massage therapy and housekeeping services to fine linens and private rooms, you can get the top-rated narcotic, prescription drug or behavioral addiction treatment for yourself, your friend or your loved one while keeping comfortable. If you need help looking for the best-quality luxury treatment centers for opium addiction, call our no-charge helpline now at .
Cost Of Treatment and Other Considerations
Residential rehab is typically expensive, with daily rates ranging from the hundreds to thousands of dollars. Of course, luxury facilities will demand the highest rates. Opium rehab programs accommodate a variety of payment methods. Some, but not all, accept major medical insurance. If you don't have insurance or can't pay the bill all at once, some programs will allow for reasonable payment arrangements.
Traveling far away to an opium treatment facility offers a change of scenery, which for many addicts is a motivational boost. Removed from their normal environments, addicts are better able to focus on the task at hand — staying sober. On the other hand, someone with a strong and supportive family network might want to stay closer to home. In the end, it's a matter of personal preference. Make the choice that will give you the greatest odds for renewed health and sobriety.
Deciding to enter rehab is the beginning of a process, not the end. You'll have to form a plan for what happens next. In other words, you have to imagine your life without opium. It might be helpful to make a list of things you want to accomplish with your new, improved and sober self. Tack this list to a wall and use it for daily motivation. Opium rehab programs are there to help you realize those dreams, now and in the future.
Free Online Insurance Coverage Checker for Opium Rehab
Use the free online insurance coverage checker tool below to find out if your health insurance provides coverage for opium addiction rehab and other rehabilitation treatment plans for substance abuse recovery.
Further Research
"No single treatment is appropriate for everyone." -Rehabs.comAccording to the National Institute on Drug Abuse, "No single treatment is appropriate for everyone." That's why it's important to do your homework before choosing an inpatient opium rehab program. There are several popular treatments in use right now, from 12-step to holistic healing, and it's important that you find one that works for you.
Opium rehab programs certainly have the expertise to deal with the immediate effects of opium addiction, namely detox and withdrawal. However, these programs are also qualified to treat the entire body and mind. Ask about aftercare and health maintenance programs before you make a final decision. A treatment program that cuts ties with you after your stay is probably not an ideal choice. With a professional rehab center, you enjoy the priceless reward of a new lease on life.
Don't put your health on the back burner any longer. You indeed have the power to kick your opium addiction to the curb. To begin getting help today, call to receive important information about opium rehab centers and the meaningful services they provide.
More resources about
Opium

: