Opiate Addiction Treatment and Rehab Centers Near Me
What are Opiates?
Opiates are natural substances that are extracted from the opium poppy plant. These drugs include opium, morphine, codeine, and heroin. According to the National Institute on Drug Abuse (NIDA), an estimated 21% to 29% of people prescribed opiate painkillers abuse them and as many as 6% of these individuals transition to heroin use.1
About 2.1% of adults aged 26 and older have used heroin at some point during their lives.2 If you or a loved one struggles with compulsive opiate use, you may need the assistance of a rehabilitation program.
Tolerance vs. Opiate Dependence
Although they do not necessarily mean you have an addiction, opiate tolerance and dependence are often present when someone is struggling with a substance use disorder (SUD). Tolerance means that you need increasingly larger or more frequent amounts of the drug to achieve the same high.
Dependence may develop over time as a person takes more and more opiate drugs to overcome tolerance. Physiological dependence means that your body requires opiates in order to function at an optimal level. If you abruptly quit using opiates once you're dependent, withdrawal symptoms will emerge.
In order to alleviate these withdrawal symptoms, many people return to opiate use, thus creating a cycle of drug abuse and withdrawal symptoms that can ultimately lead to the development of an SUD—more commonly referred to as opiate addiction. Opiate addiction is a chronic and progressive condition that often requires treatment from a professional rehab.
Opiate addiction is treatable. Rehabilitation programs can be inpatient or outpatient. Inpatient facilities provide a place to live, meals, and on-site treatment options. Inpatient programs are more highly structured and relatively intensive when compared to many outpatient options.
Inpatient Opiate Rehab Programs
Many patients benefit from the 24-hour support and treatment and the separation from their previous drug-using environment and friends. Inpatient rehab programs are often the appropriate setting for someone with:
A severe opiate addiction.
An addiction to more than one drug.
Previous opiate withdrawal or detox experiences.
A co-occurring mental health disorder, such as anxiety or depression.
A co-occurring medical condition.
A medical concern or special circumstance, such as pregnancy.
A history of treatment noncompliance.
You may enter an inpatient opiate rehab after completing detox or detox may be incorporated into the start of an inpatient or residential program. It's important that you do your research before picking a treatment facility so that you can ensure you receive the comprehensive care necessary to help you quit abusing opiates.
You may receive opiate detox medications, such as methadone or buprenorphine (alone, or in combination with naloxone as Suboxone).3 These medications help to curb opiate cravings and mitigate unpleasant withdrawal symptoms, such as:3
Rapid pulse.
High blood pressure.
Fever.
Excessive sweating.
Goosebumps.
Runny nose and tearing eyes.
Muscle spasms.
Nausea, vomiting, and diarrhea.
Bone and muscle pain.
Anxiety.
Insomnia.
Excessive yawning.
You'll receive a combination of medication, supportive medical care, and psychologist support during detox. Once you're stabilized and have completed the withdrawal process, you'll begin your opiate abuse treatment program. Every program has a different treatment philosophy, so they may vary in the amenities and services they offer and treatment modalities they use. In general, an inpatient rehab specializing in treating opiate addiction may include:3
Group counseling, to build sober social skills and to practice utilizing coping skills.
Individual therapy, to learn to recognize opiate-using triggers and to cope with them using positive, healthy behaviors.
Family therapy, to improve communication between family members and heal any damaged relationships or boundaries.
Support group meetings, to build relationships with other individuals in recovery and provide mutual support and encouragement.
Medication-assisted treatment (MAT), which combines behavioral therapy with opiate dependence medications, such as methadone or Suboxone. These medications help to reduce cravings and decrease the risk of relapse. They can be taken for months or even years after treatment has been completed.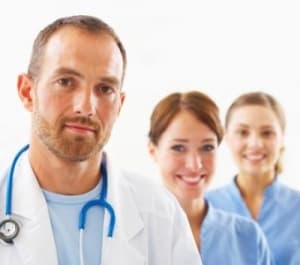 Rehabilitation, or rehab, can be used to help a person recover from addictions, injuries, and even physical or mental illnesses. However, inpatient drug rehab programs are often what people are referring to when they simply say the word rehab.
Outpatient Opiate Rehab Programs
An outpatient opiate rehab facility provides treatment while patients continue to live in their own homes and keep their work or school routines. This option is less of an interference in someone's daily schedule than inpatient. There are several different levels of outpatient treatment, ranging from a couple hours per week to several hours per day.
For instance, standard outpatient treatment often occurs in a clinic or doctor's office setting and the patient and provider may meet 1-2 times per week, for 1-2 hours each session. Alternatively, partial hospitalization programs (PHP), or day treatment programs, involve meetings 5-7 days per week, for many hours per session.3  It all depends on your specific treatment needs. People who may benefit from outpatient treatment include:3
Those with a sober and strong support system.
Those with reliable transportation to the facility.
Those with relatively mild addictions.
Those with little to no risk of experiencing severe withdrawal.
Those who have already completed inpatient rehab and want step-down treatment.
What matters most is that you find professional treatment to help you recover from your opiate addiction and live a happier and healthier life.
Take Our "Am I a Opiate Addict?" Self-Assessment
Take our free, 5-minute "Am I A Drug Addict?" self-assessment below if you think you or someone you love might be struggling with drug addiction. The evaluation consists of 11 yes or no questions that are intended to be used as an informational tool to assess the severity and probability of a substance use disorder. The test is free, confidential, and no personal information is needed to receive the result.
Residential Opiate Treatment Facilities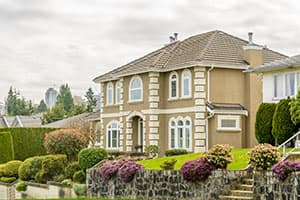 A residential private rehab facility or treatment program can be extremely beneficial for someone struggling with an opiate addiction. Using opiates doesn't necessarily indicate addiction; many use opiate medications that are prescribed to help manage moderate to severe pain, but abusing or misusing opiates may indicate a need for treatment.
This means using opiates in a manner that isn't prescribed, such as taking larger or more frequent doses, or snorting or injecting crushed opiate tablets. Once you're addicted to opiates, it can be very difficult to quit on your own, in part, due to withdrawal symptoms and intense cravings. A residential rehab can provide you with the evidence-based therapeutic interventions necessary to teach you stress-management, emotional-regulation, and drug-refusal skills. These skills can help you to obtain and maintain sobriety, even when faced with opiate triggers.
Some common therapies that are used during opiate treatment may include:4,5
Cognitive-behavioral therapy (CBT), which analyzes the connection between thoughts, feelings, and behaviors, and teaches the patient how to recognize and avoid opiate abuse.
Contingency management (CM), which provides patients with tangible rewards, such as vouchers, to encourage abstinent behaviors.
Community reinforcement approach (CRA), which is a 24-week outpatient program in which patients receive counseling, classes to learn vocational skills, classes to improve social functioning, and material incentives. Patients learn several different coping mechanisms to promote abstinence.
Multidimensional family therapy, which improves family functioning.
These therapies may be combined with methadone or Suboxone as medication-assisted treatment (MAT) to help people quit abusing heroin or prescription painkillers, such as OxyContin.
Opiate Rehab Privacy
Inpatient opiate rehabilitation programs are required by federal law to protect the privacy of their patients. The overall privacy of your private rehab center, though, depends on which opiate rehab facility you choose. Private rehabilitation facilities may offer options such as a private room and high security.
Length of Inpatient Rehabilitation Programs
The length of your stay at a private rehab facility depends on several factors. There is no predetermined length of opiate addiction treatment; different people require different treatment durations.  That being said, research supports the fact that positive treatment outcomes are associated with more extended periods of treatment, such as 90-day treatment programs. Outpatient and inpatient programs shorter than 90 days may have more limited effectiveness in creating lasting changes in opiate abuse.6
Some research suggests that 12 months is the minimum an opiate-addicted individual should receive methadone maintenance. Many people take methadone for several years following the completion of rehab.6
To find out more on treatment programs by length, you can visit the following:
Executive and Luxury  Opiate Rehab Centers
If corporate responsibilities have kept you or your loved one from getting help for a substance abuse problem or behavioral addiction, executive rehab programs are the answer. By combining great substance addiction and behavior treatments with the flexibility of computer and cell phone access, an executive or CEO can get healthy in a private and comfortable environment.
Many modern opiate addiction treatment centers offer the luxury amenities you'd expect to find in the nation's finest hotels, with your success and comfort being the top priorities. From private rooms and 5-star chef-prepared meals to fine linens and gym facilities, you can get the best substance and behavior addiction treatment for yourself or your loved one while relaxing in style.
What Happens During Treatment?
Private rehab facilities take several steps to help you achieve your goal of ending your addiction to opiates.
Intake
Before you begin your opiate treatment program, you meet with the staff to assess what type of care you need.
Detoxification from opiates
Detoxification is the process of eliminating opiates from your system.
Addiction therapy
Once the opiates have left your system, you start therapy to help you end your addiction. This will likely include group and individual therapy.
Specialized care
If your addiction to opiates stems from another medical condition, your treatment staff will assist you in getting the medical help you need, along with any other specialized care you may need.
Extended care and aftercare
Extended care and aftercare. Once your opiate treatment program is completed, your recovery journey is not over. You will need the support and structure provided by various aftercare outlets as you reintegrate into your life. Aftercare may include attending group meetings, such as Narcotics Anonymous, or individual counseling.
Paying for Opiate Addiction Treatment
One of the biggest concerns when you're considering a private rehab facility is paying for treatment. Some private rehab facilities take health insurance, while others require private payment. Don't let treatment costs keep you from investigating your options. Many facilities will work with you and your family to finance your care costs.
For instance, some rehabs offer sliding scale options, in which the treatment cost is reduced to what you can reasonably afford to pay based on your income and financial situation.
Others offer the opportunity to create a payment plan in which you pay off your treatment bill in affordable installments. Some opiate addiction treatment centers provide scholarships or grants for people who need formal substance abuse treatment but can't finance a program themselves.
Other people may resort to crowdfunding on sites, such as GoFundMe and IndieGoGo, in order to raise the funds they need from family members, friends, and caring anonymous individuals. These sites provide you with the opportunity to share your story of opiate abuse and addiction and express your earnest desire to get clean and sober.
Other options include purchasing health insurance from the healthcare marketplace, opening a healthcare credit card, or taking out a loan.
Related Guides on Paying for Rehab Treatment
Finding the Best Opiate Rehab Program Near Me
There may be treatment programs near you, but it may not be best for your individual needs and is worth considering relocating for for opiate rehab treatment. Relocating or traveling may assist you in achieving a fresh start, without the distractions of friends or family. Staying near home may allow you to see your loved ones more frequently, which may be helpful if they support your treatment.
Dual Diagnosis Treatment Involving an Opiate Addiction
Enrolling in an opiate treatment center that offers dual diagnosis treatment is the surest way to protect yourself from the negative side effects that accompany opiate detoxification and recovery. Dual diagnostics refers to the ability of mental health professionals to spot alternate sources of distress that may hamper your recovery, such as depression, bipolar disorder, ADHD, and more. Separating such common issues as these and treating each on its own allows you a smoother recovery.
Opiate addiction can be a terrible force, so it is essential to work with people who can understand the condition and treat it appropriately. Many of the top programs in the nation provide beautiful surroundings as well as effective recovery; be sure to do some homework to ensure you're getting exactly what you want and need.
Staying Sober
Once you've completed your treatment at a rehab facility, you'll need community support. It's critical to find group support, such as local NA meetings, and to continue any other treatment recommended by your care providers, which may include individual counseling, group therapy, sober living homes, alumni programs, or vocational training.
If you're interested in attending a support group but would prefer an alternative to the 12-step approach, there are non-12-step programs, such as SMART Recovery and Secular Organizations for Sobriety, which utilize evidence-based approaches for addiction and mental health treatment. They focus on empowerment and self-reliance.
Learning About Options
Opiate rehabilitation can be complex, and there are many aspects of treatment to investigate further. Interventions, for example, are a means of getting an addicted loved one to accept treatment. Assessment, intake, detox and opiate withdrawal are all steps along the path to wellness.
Understanding the differences between residential treatment and outpatient treatment is critical to making an informed decision.
You should also learn more about the various methods of treating opiate addiction. Religious treatment incorporates the addict's faith into care. Holistic treatment involves alternative therapies, such as yoga and tai chi in care. There are many 12-step programs, such as Narcotics Anonymous, and non-12-step programs, which don't have the spiritual emphasis.
All can be effective; it just depends on which one is best suited for you and your loved one. Sober living is another important treatment option for many. Sober living continues after you leave your opiate rehab facility. It's generally a group home, where you live with others who are in recovery and find work as you reintegrate into your life. This is a critical aspect of your aftercare and recovery plan.
Articles Related to Opiate Addiction Rehab Treatment
More resources about
Opiate

: