MSIR Rehab Centers Near Me
An MSIR rehab center works with patients who have an addiction or serious dependency to MSIR, also known as morphine. Morphine is an opiate analgesic, which means it can lead to dependency in patients. MSIR rehabilitation centers can help those who have become addicted to the drug, whether by taking morphine illegally or due to extended prescription use.
Inpatient Rehab Programs
Inpatient rehab programs allow patients to live on site. Opiate withdrawal usually occurs within 12 hours of the last dose. Because of this, inpatient rehabilitation and detoxification can use a medication, like buprenorphine, to taper a patient off the drug, while medically monitoring the intake of opioids.
Inpatient vs. Outpatient Clinics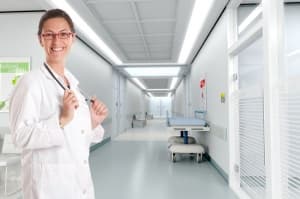 Inpatient facilities at MSIR rehab centers keep patients on site 24 hours a day, and there are doctors and therapists available at all times. These residential centers allow patients to focus on rehabilitation, and patients' food, housing and other needs are all catered for.
Outpatient clinics allow patients to come and go. This means that the patient can have a normal day-to-day life. He or she can attend work, school and other activities as usual. This is best used for those with mild or moderate addictions and dependencies.
Do I Need a Residential Rehab Facility?
A residential MSIR treatment center may be beneficial if you have a moderate-to-severe addiction to MSIR. Doctors at a residential facility can help you with medically monitored detoxification and withdrawal, so you won't develop serious withdrawal symptoms. Residential centers also allow you to interact with peers who are going through similar experiences. patients must sign off on the release of documents from a medical provider before they are given to a third party.-HIPAA
Free Online Insurance Coverage Checker for MSIR Rehab
Use the free online insurance coverage checker tool below to find out if your health insurance provides coverage for MSIR addiction rehab and other rehabilitation treatment plans for substance abuse recovery.
Is Rehabilitation Private and Confidential?
The U.S. Department of Health and Human Services passed a set of laws to protect patient privacy and security, called HIPAA laws. These laws state that patients must sign off on the release of documents from a medical provider before they are given to a third party. All MSIR rehab centers in the US have to follow HIPAA laws. If you would like to learn more about your patient rights, call our hotline at .
Will I Have My Own Room During Recovery?
Many inpatient treatment centers use shared rooms, which allow patients to interact with their peers. However, some centers, like those for celebrities, those for CEOs, or those with high-class amenities, may offer single rooms for patients. Talk to your chosen MSIR rehab center to determine whether you will have a roommate.
What Is Treated?
Substance abuse and behavioral addictions are treated at MSIR treatment centers. These include: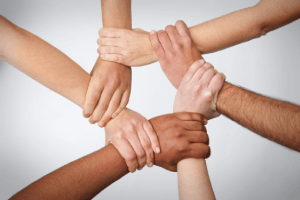 90-Day Addiction Rehab Program
Many inpatient rehab programs include 90-day drug rehab options. These three-month rehab centers allow for long-term treatment that can lead to a higher success rate for recovering addicts.
Morphine addiction
Emotional dependencies
Psychological addictions
Physical addictions
How Long Does Inpatient Rehabilitation Last?
Inpatient rehabilitation can last from 28 days to 90 days in most cases. Patients with severe addictions may choose to stay in an extended program. Extended programs normally last from three months to a year. Some of your choices include:
If you would like to learn more about the options available to you, call our helpful 24-hour hotline at .
What Happens During Treatment?
Alcohol and Drug Detox Centers
Detox centers are the best option for helping an addict overcome addiction. When an addict stops using drugs and alcohol, the body begins to experience withdrawal symptoms. Detox center professionals are trained to help ease these symptoms and help get you through detox as easily as possible.
During treatment, patients first must complete the intake process. During this time, patients will complete a medical history, provide financial information, and determine which program they will enter.
Next, patients will complete detoxification. Detoxification lasts between a few days and a few weeks, depending on the severity of the addiction. Detoxification must be completed before patients can enter the rehabilitation stage of treatment.
After detoxification, patients will begin rehabilitation. Rehabilitation focuses on the psychological addiction and emotional dependencies that MSIR and opiate drugs can cause. Rehab often includes therapy programs, group talk and other activities that help patients heal.
Paying for a Treatment Center
Your chosen MSIR rehab center will have pricing that is determined by a number of factors, like the length of stay in rehab and type of treatment you are receiving. There are usually a few ways to pay for a treatment center, but each center varies in what kind of compensation is accepted. Your treatment center may accept:
Credit cards
Cash
Payment plans
Loans
Financial aid (government or from the clinic itself)
Should I Travel or Go To A Facility Near Me?
Whether you travel or stay near home is a personal preference. Some patients like to move to get away from stress and to focus on the rehabilitation process. Others like to stay in the area to have peer and family support while they get the help they need to stop taking MSIR. For information on your options, contact us at .
I Want to Find an Executive or Luxury Rehab Center
If work circumstances have deterred you or someone you care for from getting care for a substance abuse issue or behavioral addiction, Executive Rehabs may be just the thing that's needed. Leveraging excellent drug abuse and behavior addiction treatments with the freedom of occasional computer and phone access, a member of the management team can get sober in privacy and comfort.
Many Excellent substance abuse and behavior addiction treatment centers provide the excellent amenities you would expect to find in four and five-star hotels, with your success and well-being being the biggest goals. From fine linens and gym facilities to private rooms and 5-star chef-prepared meals, you can get the perfect drug abuse and behavior addiction treatment for yourself or someone you care for while enjoying the surroundings. For help looking for the top luxury treatment facilities for MSIR addiction, call our no-cost helpline as soon as you're able at .
What Happens After?
After rehabilitation, some patients choose to live in a halfway house or sober living environment. These are peer-based homes that support clean and drug-free living. You might also choose to attend 12-step program meetings or private therapy on an outpatient basis.
You May Want to Learn More About:
How to stage an intervention for a friend or family member
How to have an assessment completed
Detoxification styles at different facilities
Medical withdrawal and how it can help
Treatment Methods
Programs come in many forms. The MSIR rehab center you choose may be based on one of these programs, or it may have special programs that are designed to suit you. Some common programs include:
Non-12-step programs
Non-spiritual programs
12-step programs with group meetings
Spiritual meetings
Religious programs
For information about these programs or others, contact us at .
It's Not Too Late to Turn Everything Around
It's never too late to stop taking a drug that is affecting your life. You deserve the chance to stop using the drug so you can go back to a normal, drug-free life. MSIR rehab centers can help you taper your dose of MSIR or go through medically monitored withdrawal to help minimize withdrawal symptoms. Programs are designed to make stopping use of the drug easier, and to address psychological addiction as well. To find a program near you, call our hotline at .
More resources about
MSIR

: