Morphine Addiction Rehab Treatment Centers Near Me
Morphine rehab programs provide the care and expertise necessary when you or a loved one need help getting back to sobriety. Overcoming an addiction to a painkiller like morphine may seem like a huge obstacle, but there are people out there ready and willing to help you through the process. Medical interventions can soothe the discomfort of withdrawal, while social support networks help you see the light at the end of the tunnel. With the professional supervision offered by a certified rehab center, you can be confident that you can overcome your addiction to morphine. Choosing the right sort of facility for you is simply a matter of consulting with your doctor and assessing your unique situation. Call today and we'll connect you with a network of excellent treatment centers.
Choosing a Rehab Facility
Morphine rehabilitation programs fall into two broad categories: inpatient and outpatient centers. With inpatient care, you stay at the facility night and day for an extended period. Inpatient care is especially useful when you require medical attention during a detox or withdrawal period. Another advantage of inpatient care is that you will be far less tempted to relapse, and your chances of successful recovery are high.
You, your family and your primary care physician must decide together whether a residential rehabilitation facility is the best choice in your situation. Not all morphine rehab programs suit everyone. They come in all shapes and sizes, with some emphasizing medical approaches to recovery and others emphasizing social or spiritual tools. If you believe that your current environment is making it too difficult to think about achieving sobriety, a residential facility is likely the best choice.
…more than 2 million Americans took a prescription painkiller for something other than a medical condition.-Centers for Disease ControlPeople use morphine under a doctor's care to deal with acute pain conditions, such as serious injuries. When you take more than prescribed or take it without a prescription, you are abusing the drug. According to 2010 survey by the Centers for Disease Control, more than 2 million Americans took a prescription painkiller for something other than a medical condition. Usually, people abuse morphine for its intoxicating and euphoric effects. A major sign of addiction is when you feel a strong urge to use the drug and this urge begins to interfere with your everyday life.
As a person continues to abuse morphine, a condition known as tolerance may develop. Tolerance means that more of the drug is needed to achieve the same effect. After tolerance comes dependence, in which the drug is required even to feel "normal." The medical staff at a morphine rehab center can identify what stage of drug abuse you are in and tailor a treatment plan that best fits your situation.
Privacy and Confidentiality
At first, you may have concerns about the confidentiality and privacy of your rehabilitation center. You don't have to; the staff and medical professionals at an inpatient care facility take your privacy very seriously. By law, your medical condition and records are a matter of the utmost privacy. Your information will not be shared with any unauthorized individuals. In some facilities, you may even have the luxury of a private room. When you're going through a life-changing process like morphine withdrawal, it can be beneficial to have quiet time for contemplation, meditation or other reflective activities.
Duration of Treatment Programs
Long Term Rehab Programs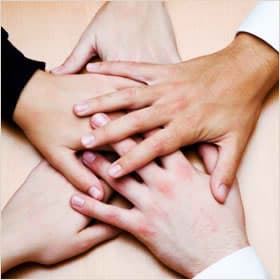 Long-term rehab programs — that take 120 to 180 days or longer — can help in treating chronic alcohol and drug addiction by providing intensive and structured treatments, and by helping the addicted person to sustain abstinence and regain his or her normal life.
Read More
Depending on your needs and preferences, your stay at a morphine rehab center may last anywhere from one month to several months. Shorter treatment programs may focus on getting you past the initial stages of detox and withdrawal. If your addiction is more powerful, then you may benefit from a longer stay. An inpatient facility doesn't have to look or feel like a hospital. Long-term rehab centers often strive for a welcoming, home-like atmosphere. This atmosphere often makes rehab a more pleasant and rewarding experience when compared with the clinical, sterile environment of an ordinary hospital.
Free Online Insurance Coverage Checker for Morphine Rehab
Use the free online insurance coverage checker tool below to find out if your health insurance provides coverage for morphine addiction rehab and other rehabilitation treatment plans for substance abuse recovery.
Entering Rehabilitation Treatment
When you first arrive at a morphine rehab center, a staff person will record all of your important personal information. You will be asked questions about your drug usage and fill out paperwork, and a nurse will take your vital signs. After checking in, you will likely begin the detox process. The initial symptoms of withdrawal, which pass quickly when in the care of a morphine treatment center, include the following:
Restlessness
Irritability
Profuse sweating
Yawning
Runny nose
Sleep disturbances
Muscle aches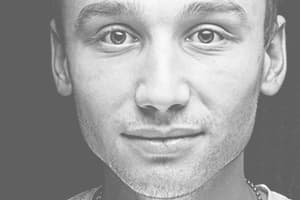 Personalized behavioral therapy is possibly the most important and useful aspect of an inpatient rehab center. You will receive coaching on how to alter your environment and behavioral patterns, which will reduce the chance of a relapse later. Even if you have special needs, a disability or another impairment, you will get the care you need throughout your stay at the morphine rehab center.
Your treatment doesn't end after checkout either. In most cases, you will have weekly appointments with a doctor or counselor to ensure that you're making adequate progress. Human interaction and social support are vital during recovery.
Inpatient treatment can be expensive but is often covered by major insurance plans. Morphine rehab centers are happy to accept insurance, as their goal is to give you the help you need. Some facilities make financing or sliding scale payment options available to individuals without insurance. According to the journal Pain Physician, the US government budgeted $3 billion for drug treatment initiatives during the fiscal year 2008.
I Want to Find an Executive or Luxury Rehab Center
When work responsibilities have kept you or your loved one from getting help for a problem with narcotics or prescription drugs or behavioral addiction, executive rehab programs are the answer. By combining great substance addiction and behavior treatments with the flexibility of occasional laptop and mobile access, an executive or CEO can achieve sobriety while remaining productive.
Frequently, contemporary substance abuse and behavior treatment centers offer the luxury amenities you'd expect to enjoy only in the nation's finest hotels, with your success and comfort being the top priorities. From private rooms and 5-star chef-prepared meals to fine linens and gym facilities, you can get the best illicit substance and behavioral addiction treatment for yourself or your loved one while relaxing in style. If you need a hand in finding the greatest luxury treatment facilities for morphine addiction, call our helpline free of charge today at .
Things to Consider
Once you have made the decision to seek treatment, you should think about what you want out of a morphine rehab center. Ask yourself whether you prefer a center close to home or across the county. Sometimes, a drastic change in scenery can make recovery a more profound experience. Other times, having friends and family in the nearby area is the best thing.
While you're passing the days at a morphine treatment facility, you will need to give some thought to what happens next. Recovery is a gradual process of making your life better and happier. It doesn't begin and end at the doors of a morphine rehab center. Think about how you might achieve all of the important life goals that you've been setting aside. Imagine life without a drug addiction, and then make it real. The most important question to ask yourself or a loved one is very simple: Are you ready? Your heart and mind must be completely dedicated to the task of recovery. It's a serious commitment, but the reward is enormous.
When you're ready to take that first step toward a more fulfilling life, simply call to get in touch with a national network of morphine treatment facilities.
You may want to do some research before you check in to a morphine rehab center. Your healthcare provider can provide you with information about what happens during rehab. You can even call a local rehab center and ask questions about its rehab process. There are numerous treatment philosophies, and all of them work for somebody. The key is to find one that works for you. Some individuals may prefer a strongly spiritual approach, while others may get the most out of a medical rehab program. Don't be afraid to ask specific questions about the various treatment methods available to you.
Sobriety is an attainable goal for everyone. It's a myth that a person must hit rock bottom to realize the need to change. If you believe you may have a problem with morphine abuse, a morphine rehab center might be the best solution to get things back on track.
More resources about
Morphine Rehab

: