Methamphetamine Addiction Rehab Treatment Centers Near Me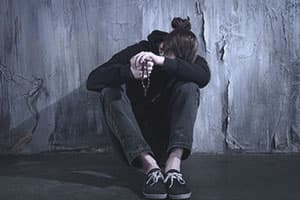 Methamphetamine use is frequently characterized by a "binge and crash" pattern that amplifies the drug's addictive properties.2
Inpatient Methamphetamine Rehab Programs
If the patient has a serious or long-term addiction, inpatient treatment may be an appropriate rehabilitation setting. Inpatient treatment requires the recovering individual to live at the methamphetamine treatment center for the duration of treatment. While in residential or inpatient treatment, the patient will receive some combination of individual, therapy, group counseling, peer support, family therapy, and ongoing support to facilitate recovery. Inpatient programs may be particularly beneficial for people who:4
Have experienced multiple previous relapses.
Do not have a strong support system.
Do not have reliable transportation to treatment.
Have dropped out of outpatient programs before.
Have a relatively severe methamphetamine addiction.
Abuse multiple substances.
Are suicidal or have severe depression.
Outpatient Methamphetamine Rehab Programs
Outpatient programs may benefit those with less severe addiction issues. The patient is able to undergo treatment during the day and then return to their home when treatment sessions end. These programs provide patients with the flexibility necessary to continue working, attending school, or fulfilling home obligations while recovering from a meth addiction. Outpatient programs may be beneficial for those who:
Have a strong motivation to get clean.
Have less severe meth addictions.
Have reliable transportation to treatment.
Have a strong support system.
Have fewer relapse episodes.
Do I Need a Residential Rehab Facility?
The best way to decide the appropriate level of care for you is to seek a professional evaluation from your doctor. Your doctor will evaluate:4
Your general health history.
Your current physical health.
Your mental health status.
Your vital signs to serve as a baseline prior to treatment.
Your patterns of methamphetamine and other drug abuse.
Your past addiction treatment and detox experiences.
Your suicide or violence risk.
Using this information, your physician is better able to make recommendations for the level of care that will best treat your methamphetamine addiction. They may deem a residential rehab necessary to help you get clean and sober. This treatment setting recommendation may be more likely if you exhibit any of the following symptoms:3
Compulsive, drug-seeking behaviors, such as stealing in order to buy more methamphetamine.
Experiencing severe withdrawal symptoms when you attempt to quit meth. These may include severe depression that could lead to suicide attempts. There have also been reports of withdrawal-induced psychosis, which can have detrimental and dangerous effects.2
Continuing to use the drug despite significant negative health effects such as hallucinations, malnutrition, rotting teeth, paranoia, cognitive impairment, confusion, anxiety, or insomnia.2
Continuing to use the drug despite difficulties experienced at work, school, or in personal relationships.
Use vs. Abuse vs. Methamphetamine Addiction
Methamphetamine is available as a prescription pharmaceutical (marketed as Desoxyn) that can be used to treat attention-deficit hyperactivity disorder (ADHD) and obesity, although it is rarely prescribed anymore. That said, if a physician prescribes it to someone to treat one of these conditions, a person should be able to safely use it within the prescribed dosing range. Taking pharmaceutical-grade methamphetamine exactly as directed would be considered methamphetamine use. If they take it in a way in which it wasn't prescribed, such as taking higher or more frequent doses than directed or mixing meth with other substances, this is considered misuse or abuse. Most frequently, methamphetamine abuse occurs when someone uses it without a prescription or uses illicit forms—such as crystal meth—in order to get high.
Methamphetamine misuse and abuse can have dangerous health consequences and could lead to the development of addiction. Addiction is a chronic condition characterized by compulsive meth use regardless of negative effects. Once someone is addicted, they are unable to control or quit use. Addiction is oftentimes progressive, which means that it may worsen as time goes on.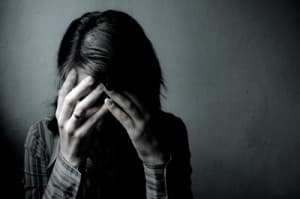 Are Rehabs Private and Confidential?
Federal laws are in place to protect a recovering individual's privacy. According to the Substance Abuse and Mental Health Services Administration (SAMHSA) and the U.S. Department of Health and Human Services, patient consent is required for the disclosure of records, with a few exceptions. While each methamphetamine rehab center is different, each values the privacy of their patients.
How Long Does Inpatient Methamphetamine Rehabilitation Last?
Each recovering individual has options. While many patients choose to stay at a methamphetamine treatment center for a period of one month, others may benefit from longer stays. In addition to the 28- to 30-day option, some programs offer 60-day programs. This may be appropriate for those with a more serious addiction. For those who have been living with addiction for a long period of time, a 90-day stay may provide even more benefit. Research indicates that programs lasting 90 days are associated with more favorable treatment outcomes than shorter bouts of treatment and that programs even longer than 90 days help to maintain and build upon sobriety.5 Treatment lengths will almost certainly vary from one person to the next, and will be best determined based on several factors such as recovery progress, individual needs, and the recommendations of a treating professional.
What Happens During Methamphetamine Treatment?
One thing is certain: No amount of methamphetamine rehabilitation will help you achieve lasting success until you are ready to get treatment, embrace recovery, and live a life of sobriety.-Rehabs.com
If you've never entered a rehab program before, you may be wondering what the experience will be like. First of all, treatment at a methamphetamine rehab center takes place in a caring and supportive environment. Each staff member is compassionate, empathetic, and nonjudgmental. This type of environment helps to foster recovery. Once you arrive at the facility, you will receive an intake evaluation similar to the physician assessment discussed above. The treatment team will use this information to create an individualized treatment plan for you based on your needs, mental health, meth addiction severity, any other drugs of abuse, previous difficulties with withdrawal or treatment experiences, and more.
Methamphetamine Detox Program
If the treatment facility offers methamphetamine detox and you have not already undergone withdrawal, then your next step may be detox. Unlike withdrawal from other drugs of abuse, like heroin, prescription painkillers, and sedatives, methamphetamine withdrawal is not typically distressing or life-threatening. Withdrawal symptoms may include anxiety, depression, fatigue, meth cravings, and in rare cases, psychosis.2
Detox includes a set of interventions to manage acute stimulant withdrawal—these interventions may include medical supervision, supportive medications, such as antidepressants, and emotional support. The goal is to achieve medical stability so that the person can dedicate themselves to their addiction treatment.4
At the end of the detox period, the bulk of treatment begins. Substance abuse treatment for methamphetamine addiction will include different therapies, the combination of which may vary depending on the rehab's treatment philosophy. Some common treatment methods include:
Individual therapy.
Group counseling.
Peer support meetings.
Family therapy.
Aftercare planning/ongoing support.
In some cases, therapeutic approaches vary depending on the substance someone is addicted to. For instance, the Matrix Model is a common form of treatment for those addicted to stimulants, such as methamphetamine. The Matrix Model combines several different interventions to create a comprehensive approach to meth addiction recovery. First of all, the patients are drug tested throughout the program to ensure that they aren't using. In this program, the therapists search as both a coach and a teacher, creating a positive and supportive therapeutic relationship with the patient. The therapist fosters a patient's self-worth and self-esteem while promoting positive and healthy change.6
The Matrix Model combines several different interventions, such as:6
Family and group therapy.
Drug education.
Relapse prevention classes.
Family education.
Early recovery skills groups.
12-step programs.
Social support groups.
Relapse analysis.
The Matrix Model has proven effective in reducing substance abuse and unsafe sexual behaviors. Research also indicates that it leads to improvements in mental health.6
Methamphetamine Rehab Treatment Centers Near Me
Where to attend treatment is a personal decision. Some methamphetamine rehabilitation facilities may be near your home. These can be a convenient option for those who wish for family and other loved ones to be a part of their recovery or to be able to visit on designated days. Others may benefit from attending a facility away from environmental stressors that can contribute to their drug use. The choice is up to you.
What Happens After Rehab?
After treatment, the patient is better equipped to live a sober life. Since additional support is often needed, many methamphetamine rehab centers offer follow-up care. Most treatment teams create an individualized aftercare plan for the patient. Aftercare includes ongoing support that can help promote continued abstinence.
Common aftercare options include:
12-step group meetings, like Crystal Meth Anonymous.
Other group support programs, like SMART Recovery.
Alumni programs.
Individual therapy.
Group counseling.
Some people may also continue on with outpatient treatment after completing an inpatient program. This is referred to as "step-down treatment."
Take Our "Am I a Methamphetamine Addict?" Self-Assessment
Take our free, 5-minute "Am I A Drug Addict?" self-assessment below if you think you or someone you love might be struggling with drug addiction. The evaluation consists of 11 yes or no questions that are intended to be used as an informational tool to assess the severity and probability of a substance use disorder. The test is free, confidential, and no personal information is needed to receive the result.
Articles Related to Methamphetamine Addiction Rehab Treatment
More resources about
Methamphetamine Rehab

: