Methadrine Addiction Rehab Treatment Centers Near Me
Methadrine is a form of methamphetamine, also known as meth. According to NIDA's 2009 survey, 1.2 million Americans aged 12 and older abused meth at least once in 2008. A methadrine rehab center can help you stop the use of meth.
Inpatient Methadrine Addiction Programs
Inpatient rehab programs help patients by providing 24-hour care at a live-in facility. The program takes patients through detoxification, rehabilitation and aftercare.
Inpatient vs. Outpatient Facilities
Inpatient Rehab Center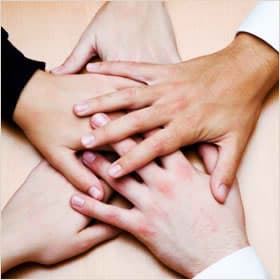 If you or someone you love is struggling with drug and alcohol addiction, you may need to find an inpatient drug rehab center. Inpatient drug rehabilitation centers can give you the intensive therapy and tools you need to defeat alcohol and drug addiction so you can get back on the right path and live a successful, happy and productive life.
Inpatient clinics work with patients around the clock. There is medical care available at all times. Therapists are part of the staff and help patients work through emotional issues. A peer support group is a major part of treatment, and group therapy may be part of the program. Patients live on site and have food and other amenities provided. This helps patients focus on rehabilitation.
Outpatient clinics let patients live at home while completing treatment. This may be best for those with mild addictions or those who need to maintain a normal life at school, work or for other activities. Patients come to the clinic for appointments, but they do not live at the clinic.
Do I Need a Residential Rehab Facility?
If you have a moderate-to-severe case of addiction, you may want to participate in a program at an inpatient methadrine rehab center.
Is Methadrine Rehabilitation Private?
Rehabilitation is completely confidential. HIPAA, a privacy act, has been implemented to support patient privacy, according to the U.S. Department of Health and Human Services.
Free Online Insurance Coverage Checker for Methadrine Rehab
Use the free online insurance coverage checker tool below to find out if your health insurance provides coverage for methadrine addiction rehab and other rehabilitation treatment plans for substance abuse recovery.
Will I Have My Own Room During Detox Treatment?
Many inpatient programs place two or more patients in each room for moral and peer support. CEO and celebrity rehab facilities, as well as high-end facilities, may offer single rooms. Talk to your preferred methadrine rehab center to determine your rooming situation.
What Is Treated?
Substance abuse and behavioral addictions are treated at methadrine rehab centers. Some of the types of addictions treated include:
Coexisting mental disorders
Methadrine addiction or dependency
Emotional dependency
Physical dependency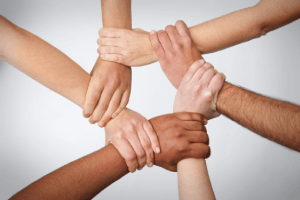 90-Day Addiction Rehab Program
Many inpatient rehab programs include 90-day drug rehab options. These three-month rehab centers allow for long-term treatment that can lead to a higher success rate for recovering addicts.
How Long Does Inpatient Rehabilitation Last?
Inpatient rehabilitation usually lasts between 28 and 90 days. For patients in a methadrine rehab center who exhibit a serious or severe addiction, longer stays may be ordered. These programs can extend up to a year in some cases. The most common programs include:
What Happens During Treatment?
Intake is the first step to treatment at a methadrine rehab center. This step allows time for the doctors to look over the patient's medical history, complete an assessment, and choose an appropriate program for the patient. Counselors will also discuss payment options with the patient. After a patient completes intake, he or she will begin the rehab program.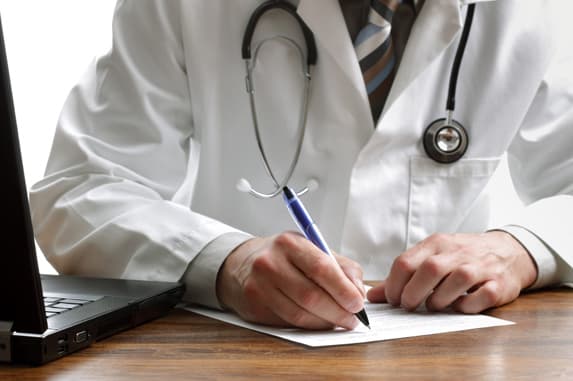 Detoxification is the first major step to being drug-free. During detoxification, patients are tapered off a drug or have medically monitored withdrawal. This can take a few days or a few weeks, depending on the severity of the addiction.
Next, patients enter rehabilitation. This part of treatment focuses on the emotional aspects of addiction. Emotional and psychological addictions are as serious as physical addictions, so patients participate in activities like talk therapy and 12-step programs to learn about addiction and the causes that contributed to their issues.
Paying for a Treatment Center
A few things impact the cost of a treatment center. These include:
Inpatient and outpatient methadrine treatment centers normally take a variety of payment methods. This can vary, so it is important to talk to the clinic about your options. Some choices may include:
Credit cards
Internal or external loans
Payment plans
Cash
Government aid
Should I Travel or Stay Near Home?
Many patients find that traveling is soothing and allows them to live in a new environment away from the usual stress or frustration of home. Some prefer to travel because they can focus on rehabilitation away from their home lives. Other patients at methadrine rehab clinics like to stay close to home for family or peer support. Whichever you want, there is a center for you that will fit your needs. Contact us at for information on a clinic, no matter where you want to go.
I Want to Find an Executive or Luxury Rehab Center
If work-related concerns are stopping you or someone you love from looking for care for a narcotic or prescription drug issue or behavior-related addiction, executive rehabilitation centers will be what you need. By leveraging top-rated drug, alcohol or behavioral addiction treatments with the freedom of computer and mobile access, a business person can get support while staying relatively "plugged in".
Often, contemporary substance addiction and behavioral treatment facilities feature the nicest amenities you'd normally enjoy in America's best hotels, with your comfort and well-being being the primary goals. From housekeeping services and 5-star chef-prepared meals to fine linens and gym facilities, you can get the highest-quality drug, alcohol or behavioral addiction treatment for yourself or someone you love while taking it easy. If you need support in determining the best-rated luxury treatment programs for Methadrine addiction, dial our no-cost hotline at your earliest convenience at .
Staying Sober After Rehab
After you finish rehabilitation, you may wish to live in a halfway house with other rehabilitation patients, reside in a sober living environment that is free of drugs and alcohol, or participate in extended care for additional help with your addiction. Talk with your clinic about:
Aftercare
Sober living
Halfway houses
Extended care
Educate Yourself Further
Your methadrine rehab center can talk to you about a number of things, from staging an intervention to becoming a patient. Some of the things you can ask about include:
How to stage an intervention for a friend or coworker
How assessments are completed and how often patients are reassessed
Detoxification styles at different types of clinics
Medical withdrawal and how it can be beneficial
Inpatient and outpatient treatment centers and the differences between the two
Treatment Methods
There are many program options at methadrine rehabilitation centers. These programs help individuals meet others with similar problems, so a peer support group is easy to form. Many programs are suited to the individual needs of patients. Some programs that are common include:
Non-12-step programs
Secular programs
Twelve-step programs with group meetings
Spiritual meetings
Religious programs
For information on programs near you, contact us at .
Turn Your Life Around Today
It is never too late to seek the help you need to achieve a drug-free life. Methamphetamine can be addictive, but a methadrine rehab center can help you stop taking the drug with little to no withdrawal or side effects. If you would like to learn about your options, talk to a clinic or discuss interventions, call our 24-hour hotline at .
More resources about
Methadrine

: