Methadone Rehab Treatment Centers and Detox Near Me
Can I Get Addicted to Methadone?
Like many other opioid agonist drugs, when misused, methadone can be addictive. However, if you are taking methadone within prescribed parameters as part of a treatment regimen for opioid dependence, addiction liability should not be an issue. You may develop physical dependence with consistent use, which is the body's natural adaptation to a substance, and when you want to quit, your doctor will create a tapering schedule to minimize unpleasant withdrawal symptoms. Since methadone is an opioid, some people may misuse or abuse it to get high. In cases of methadone abuse, people can develop an addiction, which may require professional treatment in the form of a methadone rehab or detox center.
Negative Effects of Methadone Abuse
Methadone is a medication sometimes used to manage acute opioid withdrawal. It can also be taken as a maintenance medication in the long term to reduce cravings and the risk of relapse. It can be very beneficial when taken as directed. However, some people may abuse methadone for its calming, euphoric effects. As a potent opioid agonist drug, it can elicit dose-dependent effects comparable to those of several prescription opioids, such as Vicodin, Percocet, OxyContin, or illegal opioids, like heroin.1,2
Methadone abuse is dangerous and can have harmful and even fatal effects. Some negative short-term effects of methadone abuse include:3,4
Nausea and vomiting.
Restlessness.
Respiratory depression, or slowed breathing.
Drowsiness.
Excessive itching.
Profound sweating.
Sexual dysfunction.
Mood swings.
Sleep difficulties.
Vision problems.
Taking too much methadone can also lead to overdose, which can be life-threatening. Signs of a methadone overdose include:4
Cold, clammy, bluish skin.
Shallow breathing.
Pinpoint pupils.
Limp muscles.
Coma.
If you suspect that you or someone you know has overdosed on methadone or any other drug, call 911 immediately and remain with the person until medical personnel arrive. Provide the emergency team with as much information as you can regarding the overdose, including the dose of methadone taken, the method of administration, existing use of any other substances, etc.
Continued methadone misuse can lead to the development of tolerance and dependence, both of which can contribute to an escalating cycle of increased dosing, continued use to avoid withdrawal, and eventually, the development of methadone addiction.
Take Our "Am I a Drug Addict?" Self-Assessment
Take our free, 5-minute "Am I A Drug Addict?" self-assessment below if you think you or someone you love might be struggling with drug addiction. The evaluation consists of 11 yes or no questions that are intended to be used as an informational tool to assess the severity and probability of a substance use disorder. The test is free, confidential, and no personal information is needed to receive the result.
Tolerance vs. Dependence
Developing a tolerance to a substance and becoming physically dependent on it are two distinct phenomena that people often confuse. When someone grows tolerant to methadone, it means that they require a higher dose to achieve the desired effects. Tolerance can develop rapidly in someone who is abusing methadone in higher-than-recommended doses. As someone's tolerance to the subjective effects of methadone increases, their risk of overdose increases as well, since they may be more likely to use a dangerously high dose or more frequent dosing that may place them at risk for respiratory arrest.
On the other hand, dependence develops as the body re-adjusts to the persistent presence of a drug and begins to function sub-optimally when continued drug use slows or altogether stops. Dependence is a natural adaptation to the presence of a substance, just as tolerance is. Someone who is taking methadone under clinical guidance may develop some dependence, but that doesn't mean they're addicted—it simply means that their body has adjusted to methadone's presence. Those taking methadone in a maintenance program may experience withdrawal symptoms if they suddenly stop taking their medication, which is why doctors create a gradual tapering schedule for anyone who wishes to discontinue use. Dependence can develop more quickly in someone who is abusing methadone, and once they abruptly stop using, they may experience distressing withdrawal symptoms—these symptoms may be so unpleasant that the user may return to methadone use to alleviate them. This can create a cycle of drug abuse that can be difficult to break, and ultimately, lead to the development of methadone addiction. Thankfully there are professional rehab facilities available to help you quit abusing methadone.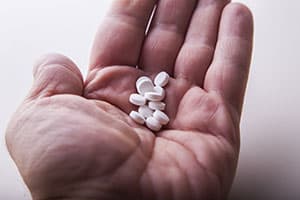 Inpatient Methadone Detox vs. Outpatient Programs
Methadone addiction can be treated in two main settings: inpatient or outpatient detox and rehab. Inpatient detox programs  provides patients with 24-hour care, support, and treatment. Patients must live at the facility for the length of the rehab program. It is a highly structured environment that allows people to focus solely on their recovery without the distractions, stressors, and triggers associated with their previous environment. These programs are typically more expensive than outpatient programs because they charge for room and board, but the around-the-clock monitoring is often worth it. Plus, many insurance companies provide at least partial coverage of addiction treatment services.
Outpatient treatment allows for some more freedom and opportunity for patients to engage in day-to-day society because the patients still live at home while attending treatment. They attend treatment sessions and are exposed to behavioral therapeutic techniques on a predetermined schedule, which means they must have reliable transportation so there are no gaps in their treatment. Many patients choose this option so that there is relatively little disruption to their daily lives. Outpatient programs range in intensity, from standard outpatient to partial hospitalization programs, which more closely resemble inpatient treatment in their structure and time commitment.
Do I Need Inpatient Methadone Rehab Treatment?
Inpatient rehab helps addicted individuals obtain sobriety through a variety of therapeutic interventions. If you aren't sure which level of treatment would be best for you, you can always schedule an evaluation with a physician or other treatment professional. They will assess your mental health, physical health, the severity of methadone addiction, and risk of severe withdrawal, among other factors. They will then use this information to refer you to the type of care that they believe you will benefit most from.
In general, inpatient methadone programs are appropriate for those:
With severe methadone addictions.
With polydrug addictions.
With a co-occurring mental health disorder, such as depression, anxiety, or bipolar disorder.
With a serious medical condition that requires treatment.
Without reliable transportation to an outpatient facility.
Without a strong and sober support system.
Who have previously relapsed or dropped out of programs.
Who are pregnant, or have other special considerations.
If you have an extensive history of methadone abuse or if you have already tried outpatient treatment unsuccessfully, you may benefit from the help offered at an inpatient methadone rehab center.
Are Methadone Rehab Centers Private?
All methadone rehab centers are legally required to keep medical history, records, the details of treatment, and all personal data confidential, only revealing information to people who are approved by the patient prior to treatment. Patients can add or remove people from this list at any time with oral or written approval. Sometimes patients will have a private room but will continue to undergo observation to ensure that no harmful effects occur from methadone withdrawal. Patients may also be assigned a roommate, depending on the facility.
How Long Does Inpatient Methadone Rehabilitation Last?
Full recovery from a methadone addiction does not exist on a set timeline. It could be influenced by the presence of co-occurring mental disorders and other factors that vary from person to person. Methadone rehabilitation programs usually offer treatment plans that last 30, 60, or 90 days. The more severe the addiction or extensive the history of abuse, the longer the individual should consider staying. For those who have unstable living situations, longer durations may be available to help solidify the person's sobriety, coping skills, and relapse prevention strategies. Typically, after people complete treatment, they continue receiving ongoing support in the form of aftercare. Aftercare may include individual therapy, methadone group counseling, 12-step programs, non-12-step programs, alumni programs, and sober living homes.
Find out more on treatment length:
What Happens During Methadone Addiction Treatment?
Intake
The intake phase consists of physical checkups and a preliminary assessment as well as an orientation to the facility. They also assess your addiction severity and mental health condition as well.
Inpatient Detox Treatment
The length of the detox phase varies, depending on the severity of addiction and any need for withdrawal medications. Inpatient detox treatment programs provide you with 24-hour support to ensure your comfort and safety during this distressing phase.
Addiction Therapy
Addiction therapy consists of various types of therapies, such as cognitive behavioral therapy (CBT), to help the patient recognize and cope with drug triggers, as well as group therapy sessions for support and encouragement.
Specialized care
People who are addicted to drugs, such as methadone, often struggle with concurrent mental health issue(s). This situation is referred to as a dual diagnosis and requires substance abuse treatment that is integrated with psychiatric care to improve the chances of recovery. Inpatient care to treat mental disorders is often necessary because co-occurring conditions could increase the likelihood of substance abuse.
Aftercare and Sober Living
Attending treatment is just the beginning of a lifelong recovery process. Aftercare consists of ongoing support to help prevent relapse. Aftercare may include options such as individual therapy, group counseling, 12-step programs, non-12-step programs, sober living homes, alumni programs, and more.
Costs and Paying for Methadone Treatment
Although outpatient treatment is on average cheaper, inpatient methadone treatment doesn't have to be expensive. It may cost thousands of dollars out of pocket, but there are ways to mitigate these costs. Insurance typically covers at least a portion of the costs of rehab, depending on the type of program and your individual plan. You'll want to call your insurance company to learn more about what they cover and don't cover, what your out-of-pocket fees may be, and which treatment programs they work with. If you don't have insurance, you should search for an inpatient rehab that offers sliding scale fees or reduced rates based on income. You should also look into programs that are willing to create a payment plan in which you pay off treatment in affordable monthly installments. Occasionally treatment centers or larger organizations, like the Substance Abuse and Mental Health Services Administration (SAMHSA) offer grants or scholarships for people who need treatment but can't reasonably afford it. No matter how daunting paying for treatment may seem, there's always a way to get the help you need.
For more information visit: How to Get Into Rehab Without Insurance
Rehab Centers That Offer Methadone Treatment
Treatment facilities may or may not offer methadone as a treatment method depending on your unique needs and situation. When you enter treatment, you will undergo a comprehensive assessment by a team of medical professionals who will determine the best level of care for you. If you are experiencing opioid addiction and methadone isn't prescribed, your treatment team may suggest alternative medications that may be more appropriate for you. If you are experiencing methadone addiction, your treatment team may suggest a variety of therapeutic interventions, such as medical detox, to help you obtain sobriety.
If you're interested in discussing your treatment options, contact American Addiction Centers. We have treatment centers throughout the U.S. including California, Florida, Nevada, and Texas. Our admissions navigators are available 24 hours a day, 7 days a week at to help you find a program that's right for you.
Choosing a Methadone Treatment Center Near Me
Choosing the right methadone rehab facility also depends on location. Your finances may not allow a lot of travel and it may be cost effective to stay near you. Staying near home gives you access to a support network of family and friends, which can be a vital tool for recovery from any addiction. That being said, some people prefer to travel to a different state or city for their treatment so they can be isolated from their old environment, which may include using friends, stressors, triggers, and more.
Are You Ready for Methadone Addiction Treatment?
Methadone addiction is a chronic condition that often requires professional help. Everyone is ready for treatment at different stages of their methadone abuse. While some people don't enter treatment until they hit "rock bottom," others recognize that their drug use is problematic early on and seek a recovery program to quit before the condition progresses. Either way, entering a methadone treatment center is a conscious and autonomous decision (with the exception of court-mandated treatment). If you recognize that methadone abuse is causing a problem that you cannot stop on your own and you are ready to make the full commitment to recovery, you are ready for treatment.
You May Want to Learn More About:
Interventions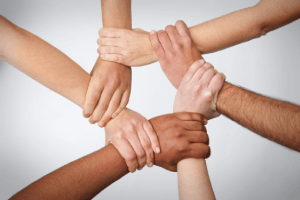 People who are addicted to methadone are often in denial at first and refuse to recognize that they have a problem. An intervention is a meeting between the addicted person and his or her loved ones. The object is to get the addict to understand that his or her behavior is out of control and requires outside help.
Intake
The intake procedure requires absolute honesty from everyone involved. The treatment center cannot help if they lack necessary information. It may be best to have a relative or friend to act as support and to ensure the person does not decide to back out at the last moment.
Detox/Treatment
There is no single model for methadone rehab. Some programs are religion-based, so you should determine whether a given facility's approach is right for you before going into treatment.
Sober living
After you complete rehab, it is best to get involved in the community and develop constructive hobbies that keep your mind diverted from cravings. Drug cravings can persist even during aftercare; addiction is oftentimes a lifelong battle.
Aftercare
You should always consult the treatment program to determine the level of aftercare and how much you can expect to pay.
It's Not Too Late
Methadone abuse and addiction can be deadly. In 2011, there were about 67,000 emergency department visits related to the misuse or abuse of methadone.1 Don't allow yourself or your loved one to succumb to a methadone addiction or potential overdose. It's never too late to seek treatment.
More resources about
Methadone

: