Marijuana & Weed Addiction Treatment and Rehab Centers Near Me
Drug addiction and recovery are things no one has to face alone. There are resources available to help. When it comes to marijuana addiction, both outpatient and inpatient rehab programs can address the issue.
Marijuana Addiction Treatment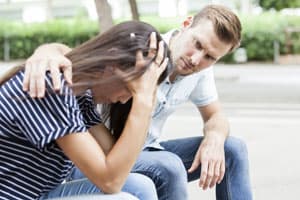 Marijuana addiction is something that impacts the lives of everyone it touches. Whether it's you or someone you care about who is struggling with an addiction to marijuana or weed, the time to seek help is now. You can take comfort in knowing that there are different types and styles of marijuana rehabilitation facilities to choose from. It's best to explore all options before deciding which specific type of rehab program is best suited to meet your needs.
The most common types of treatment are inpatient or residential programs, which provide 24-hour treatment and support, and outpatient programs, which provide patients with the flexibility to live at home and tend to responsibilities. Within the two big treatment umbrellas, there are a great number of treatment methods, approaches, and options to compare and consider.
If you'd like to know whether your insurance may cover the full or partial cost of rehabilitation at one of American Addiction Centers' various rehab centers across the states, simply fill in your information in the form below.
What Happens During Marijuana Treatment Programs?
Specific treatment plans will vary from one marijuana treatment program to the next. But, it should also vary, to some degree, from one person to the next. Just as no two people are identical, the same is true of addictions. Each addiction is unique and must be addressed individually.
It's best to contact any inpatient marijuana rehab centers you're considering to learn what you can expect during the treatment process. In general, you can expect some combination of the following:
Intake evaluation, which is used to create an individualized treatment plan
Detoxification period
Therapy specific to your addiction
Specialized care to address physical, emotional and mental health needs discovered in the treatment process
Aftercare planning to help ensure that you don't turn back to marijuana once the residential part of treatment ends
How Long Is Rehab for Marijuana Addcition?
Inpatient marijuana rehab centers generally offer the ability to customize program lengths to accommodate individual needs and insurance coverage.
Residential programs are typically available for one (30-day), two (60-day) or three (90-day)  months. It is important to understand that addiction is a chronic disease and people may relapse. However, according to National Institute on Drug Abuse, the overwhelming belief is that 90-day residential treatment programs offer the greatest promise of long-term success.
Are Marijuana Rehabs Confidential?
The services you receive in a qualified rehab facility to treat marijuana addiction are private and confidential. No one needs to know, unless you choose to tell them, what you've been doing during the time you were receiving treatment for your addiction.
Will I Have a Private Room?
That's a question that differs from one facility to the next. The importance of private rooms is something that will need to be considered in the facility selection process.
Paying for Marijuana Addiction Treatment
Depending on which inpatient marijuana rehab center you choose for treatment, you're likely to discover that this kind of treatment may come at a high price. Prices vary a great deal between public and private rehab facilities. Most private facilities accept insurance and many of them offer financing arrangements.
Related Guides on Paying for Rehab Treatment
Finding the Best Marijuana & Weed Rehab Center Near Me
Whether you go to a marijuana and weed rehab center near you or travel out of State is a question that will vary from one patient to the next. The best rehabilitation program will be one that is tailored towards your individual needs. Some find comfort in having friends and family nearby while others are better served by making a clean break from forces that often drive them to the marijuana addiction they're trying to recover from. You'll have to make this decision for yourself.
Inpatient Marijuana Rehab or Outpatient Marijuana Rehab?
There is some debate as to whether the needs of the addicted individual are best served by outpatient or inpatient care. There are several factors to consider before you choose one over the other.
Inpatient Rehab Center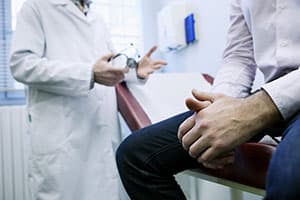 If you or someone you love is struggling with drug and alcohol addiction, you may need to find an inpatient drug rehab center. Inpatient drug rehabilitation centers can give you the intensive therapy and tools you need to defeat alcohol and drug addiction so you can get back on the right path and live a successful, happy and productive life.
Outpatient Rehab Center
Getting help for addiction is one of the most important choices you can make for yourself or someone you love. Seeking assistance is a hard decision to make and not one that should be made by simply looking for the biggest advertisement in a community telephone guide.
If you're looking for outpatient drug rehab centers, there are quite a few factors you should keep in mind before you choose any one program over another. Knowing what these factors are and how they impact your treatment can help you make the tough choice about where to turn for help.
Benefits of Inpatient Marijuana Treatment Centers
Direct supervision around the clock
Access to medical care, when needed
Less access to marijuana (or other drugs of choice)
Instant access to psychological and emotional support when needed
Highly-structured environment and schedule
It might not seem important now, but there are times when instant access to help when you're feeling alone, scared, isolated or jittery makes all the difference. The benefits of outpatient facilities include lower costs, no need to take time off work, and less of an interruption to your daily life.
Do I Need Residential Rehab for Marijuana Addiction?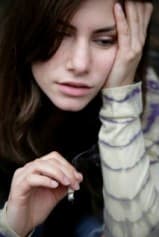 According to the Substance Abuse and Mental Health Services Administration (SAMHSA), more than 215,000 people aged 12 and older attended treatment for marijuana addiction in 2015. This figure represents about 14% of all treatment admissions that year.
In fact, the only substances people sought treatment for ahead of marijuana were alcohol and opioids.3 It is a common misconception that users cannot get addicted to marijuana, but they can develop a problematic pattern of abuse, similar to other drugs.
Marijuana addiction is a big deal and can be quite debilitating to those who struggle with it. Treatment and rehabilitation for this particular addiction need to be taken seriously if you want them to be successful.
What Is Marijuana and How Is It Used?
Marijuana is the name for the dried stems, seeds, flowers, and leaves from the Cannabis indica or Cannabis sativa plant. The psychoactive chemical in marijuana is tetrahydrocannabinol, which is commonly referred to as THC. Although the drug has been legalized in several states across the country, it is still illegal on the federal level. People typically smoke marijuana in joints, blunts, or water pipes.
In recent years, some people have begun using vaporizers, which use a liquid extract to create vapor. It is also common to bake marijuana in brownies or cookies—these are called edibles. A new method of administration is known as "dabbing," which involves smoking THC-rich extractions in the form of hash oil, shatter, or wax.
On average, these extractions contain much more THC than unprocessed marijuana plant materials, which increases the risk of experiencing dangerous effects. There have been reports of people going to the emergency department for detrimental side effects of resin use.1
Take Our "Am I a Drug Addict?" Self-Assessment
Take our free, 5-minute "Am I A Drug Addict?" marijuana self-assessment below if you think you or someone you love might be struggling with a marijuana addiction. The evaluation consists of 11 yes or no questions that are intended to be used as an informational tool to assess the severity and probability of a substance use disorder. The test is free, confidential, and no personal information is needed to receive the result.
Harmful Effects of Marijuana Abuse
Although medical marijuana can provide symptomatic relief for a number of medical and psychiatric conditions, abusing marijuana can still lead to some harmful effects, including:1,2
Impaired memory.
Problems with thinking and problem-solving.
Lung inflammation, infection, and chronic pulmonary issues.
Heart attack.
Severe nausea and vomiting.
Depression and anxiety.
Psychotic features, such as delusions and hallucinations.
Dependence and withdrawal symptoms.
Addiction.
According to research, between 9% and 30% of individuals who abuse marijuana may develop a marijuana addiction.1 Thankfully, treatment is available to help you obtain and maintain sobriety.
Marijuana Withdrawal
If an individual has continued use of marijuana over the long term, dependence may develop. Someones with physiological dependence on marijuana may experience withdrawal symptoms if they try to quit or reduce their use. This can make it even more difficult to stop using marijuana.
Marijuana withdrawal symptoms may include:1
Anxiety.
Abdominal pain.
Decreased appetite.
Shakiness or tremors.
Depressed mood.
Irritability.
Sleep problems (e.g., nightmares, insomnia).
Fever, chills, or sweating.
Cravings for more weed.
Marijuana Dependence vs. Tolerance
Marijuana dependence occurs when your body adapts to the presence of marijuana. If you're unable to obtain or use marijuana, you'll likely experience physical discomfort due to the body's dependence. These physical manifestations are known as withdrawal symptoms. Common marijuana withdrawal symptoms may include:1,2
Irritability.
Restlessness.
Reduced appetite.
Insomnia.
Intense cravings.
Less common withdrawal symptoms include sweating, rapid heart rate, tremors, nausea, vomiting, and diarrhea.2 These withdrawal symptoms can be unpleasant enough that people are unable to deal with them on their own and wind up returning to marijuana use to alleviate these unwanted symptoms.
A tolerance to marijuana is when your body becomes accustomed to a certain amount of the drug in your system and requires a greater concentration or amount of it in order to enjoy the same desirable effects. Tolerance to any intoxicating substance may lead to increased consumption which, in turn, can speed the development of dependence and the compulsive patterns of use associated with addiction.
I Want to Find an Executive or Luxury Rehab Center
When executive concerns are a stumbling block you, a friend or loved one from looking for help for a problem with drugs or alcohol or behavior-related addiction, executive rehabilitation treatments will be invaluable. By pairing high-quality substance abuse treatments with the ability to use a computer or mobile device,
a businessman or woman can receive support while recovering
.
Some luxury treatment facilities feature the nicest amenities you would expect only in exquisite hotels, with your health and well-being being the primary goals. From gym facilities and 5-star chef-prepared meals to fine linens and in-house massage therapy, you can get the top-rated illicit substance and behavior treatment for yourself, your friend or your loved one while enjoying rehab.
What Happens After Marijuana Treatment?
Leaving treatment, especially after the longer programs, may seem a little intimidating. Staying sober is your main objective. Now is the time to trust what you've learned about yourself, your addiction and the forces in your life that have been holding you back. Use the tools you were given in treatment and live a life that's free of substance abuse.
Get on Track to a Sober Life Today
Now is the time to take back control and have the life you always believed was possible. Do not allow addiction to define you. Change your future today by getting the help you need to regain control of your life. Finding the right inpatient marijuana rehab centers for your treatment and recovery will get you started on the track to a new future.
---
More Questions About Marijuana Rehab Treatment?
Get personalized support and have your questions answered via text message.

Articles Related to Marijuana Rehab Treatment
More resources about
Marijuana

: