Lortab Addiction Rehab Treatment Centers Near Me
Is Lortab Addictive?
The US National Library of Medicine reports that Lortab is a pharmaceutical compound containing hydrocodone and acetaminophen. Since hydrocodone is an opioid painkiller, there is a high risk of misuse and abuse. People may abuse the drug for its euphoric and relaxing effects. Long-term Lortab abuse can lead to addiction, a chronic condition that can be difficult to battle on your own. Fortunately, a Lortab rehab center can provide you with the coping skills you need to avoid relapse and remain abstinent. You can search for treatment facilities in your area or you may wish to travel for treatment. It all depends on your individual needs.
Inpatient Facilities vs. Outpatient Clinics
Individuals who need treatment for Lortab addiction can get help at two different types of Lortab rehabilitation facilities: outpatient and inpatient. The primary difference between inpatient treatment centers and outpatient facilities is residency. Individuals who receive inpatient treatment will reside in the treatment facility, whereas patients at an outpatient facility are free to return home each day. Inpatient facilities may provide more extensive services than outpatient ones.
Do I Need a Residential Rehab Facility?
If you or someone you know is addicted to Lortab, it is important that you receive professional help from a rehab center.-Rehabs.com If you or someone you know is addicted to Lortab, it is important that you receive professional help from a rehab center. Attempting to stop taking Lortab on your own can result in severe withdrawal symptoms that can include vomiting, pain, shaking, sweating and diarrhea. Because Lortab is a prescription medication, it is sometimes easy to fall into the belief that you are merely using the medication properly and not addicted. If you feel dependent on Lortab to get through the day and experience physical or mental withdrawal symptoms without the medication, it is important that you seek out help immediately.
As is the case with many opiate medications, Lortab can cause an individual to become both mentally and physically dependent. When you are dependent on the medication, you may require more and more of the medication to experience the same rush that you experienced the first time you took it.
Are Lortab Rehabs Private and Confidential?
Individuals may be hesitant about attending a Lortab rehab center due to privacy and confidentiality concerns. You can be assured that your privacy or that of your family member will be fully respected while undergoing treatment at a professional Lortab treatment facility. The caring staff will help to ensure both your comfort and privacy during treatment. Private rooms and suites are also available at many treatment facilities. Please contact for assistance in locating a Lortab rehabilitation program. It is not too late to take the first step toward recovery.
Free Online Insurance Coverage Checker for Lortab Rehab
Use the free online insurance coverage checker tool below to find out if your health insurance provides coverage for lortab addiction rehab and other rehabilitation treatment plans for substance abuse recovery.
How Long Does Inpatient Lortab Rehabilitation Last?
Long Term Rehab Programs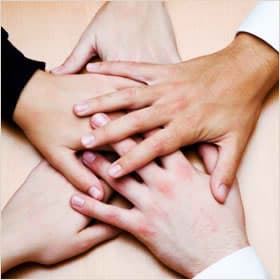 Long-term rehab programs — that take 120 to 180 days or longer — can help in treating chronic alcohol and drug addiction by providing intensive and structured treatments, and by helping the addicted person to sustain abstinence and regain his or her normal life.
The length of time required for recovery in a Lortab rehab center may vary. For some people, a one-month treatment program is sufficient. Other people may require a 60- or 90-day treatment program. Duration often depends upon the length and severity of the addiction. This can be particularly true when there are other addictions or issues present that also need to be addressed. Aftercare services are also typically provided after residential treatment ends. Although outpatient programs are available, the most comprehensive level of services is often provided in a residential Lortab rehabilitation center.
What Happens During Detox?
It is always important to know what to expect if you are considering treatment for yourself or someone close to you. The first step in attending a Lortab rehab center is intake. The purpose of intake is to help counselors understand a patient's level of addiction and the best course of treatment for his or her detoxification from Lortab. This will be followed by specialized care and addiction therapy to prepare the patient for a continued recovery. Finally, extended care and aftercare are provided to the patient to assist him or her in remaining sober after leaving the treatment facility.
Paying for Lortab Addiction Treatment
Cost should never prevent you from seeking the help you need from a Lortab rehab center. There are rehabilitation facilities of varying cost levels available. In addition, patients and their family members will find that many facilities accept insurance or provide financing arrangements to ensure affordable treatment options for patients.
Should I Travel or Stay Close to Home?
Each patient entering a Lortab rehab center is unique and has unique needs. Some people find it helpful to travel to another area to attend a rehabilitation center. Other people need to remain near home to be near their families. For help in finding a Lortab treatment facility that is right for you, please call .
I Want to Find an Executive or Luxury Rehab Center
If professional circumstances are keeping you or someone you care about from getting care for a drug or alcohol issue or behavioral addiction, executive rehab centers may be the best option. By coupling excellent illicit substance and behavior addiction treatments with the ability to use a computer or cell phone, a businessperson can get help in privacy and seclusion.
Often, modern drug abuse and behavior addiction treatment facilities provide the excellent amenities you'd expect to enjoy only in the nation's best hotels, with your comfort and enjoyment being the biggest goals. From fine linens and gym facilities to 5-star chef-prepared meals and private rooms, you can get the best-quality illicit substance and behavior addiction treatment for yourself or someone you care about while enjoying the surroundings. If you need a hand in determining the highest-quality luxury treatment centers for Lortab addiction, call our no-cost hotline as soon as you're able at .
What Happens After Recovery?
The most important goal for any patient following Lortab treatment is sustained sobriety. To help in reaching that goal, a professional Lortab rehabilitation program will provide patients with an array of therapeutic tools that will aid them in their quest to remain free of addiction even after leaving treatment.
Treatment Readiness
It can be difficult to recognize the need for help to battle an addiction, but taking that first step and contacting a Lortab rehab center is the most important thing you can do for yourself or someone you know who may be addicted to Lortab. Life does not have to be spent in an endless addiction cycle. Help is available.
You May Want to Learn More About
Intervention Services and Interventionist Options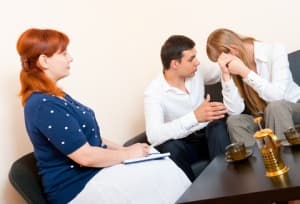 Drug and alcohol addictions not only affect the user but the entire family. Dealing with a loved one who has an addiction problem can be challenging and leave those close to the person feeling helpless and unsure of how to help.
A carefully planned intervention can often be the first step to a new beginning for many people who are addicted to Lortab. Following an intervention, a comprehensive assessment at a professional rehab center can set the stage for a gentle withdrawal from Lortab. This can be performed in an outpatient or a residential facility, but a residential facility may offer a wider array of treatment methods including holistic services, religious or faith-based treatment, spiritual or 12-step programs, or non-spiritual methods. Patients are able to choose a treatment environment that is best for their specific needs. Tips and techniques are also provided for continued sober living through continued aftercare and recovery services after treatment. Through the professional help of a Lortab rehab center, it is possible to start a new life and be set free from the bonds of addiction.
Get Help Today
Take the first step toward a new beginning. Regardless of how long you or your loved one has battled an addiction to Lortab, it is possible to enjoy a brighter future. Make the call to today to start the process.
More resources about
Lortab

: