Kratom Addiction Detox and Rehab Centers Near Me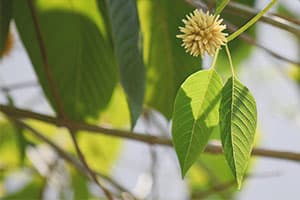 Kratom may be promoted as a safe, natural way to get high, but its addictive properties are becoming more evident as its popularity grows. If you think you may be struggling with addiction, a kratom rehab center can help. By guiding you through kratom detox and treating your addiction, rehab professionals can help you recover from substance abuse.
What Is Kratom?
Kratom is a tropical tree that grows in Thailand, the Philippines, and other parts of Southeast Asia, where people have ingested the tree's bitter leaves as an herbal remedy for decades. It was originally a drug used by laborers and farmers to increase their energy at work, but it also served as a substitute for opium.1 The leaves contain mind-altering compounds that can increase energy, elevate mood, and relieve pain.
Though not currently illegal in the United States, kratom is attracting increased attention from the Drug Enforcement Administration (DEA). In the first half of 2016, U.S. law enforcement seized more kratom than in any previous year.2 This suggests that kratom is quickly becoming a popular recreational drug in America.
---
Is Kratom Addictive?
Some chemical compounds in kratom bind to and activate opioid receptors in the brain similarly to exquisitely addictive drugs such as heroin and prescription painkillers. Perhaps unsurprisingly, some people have reported becoming addicted to the drug.3 Like opioids, kratom may cause physical dependence. Chronic abusers of kratom who have developed significant dependence may experience withdrawal symptoms if they stop taking it. Kratom withdrawal symptoms can include:3,4
Muscle aches.
Lethargy and weakness.
Insomnia and restlessness.
Irritability.
Anxiety.
Hostility.
Cravings.
Tremors.
Aggression.
Hallucinations.
Jerky movements.
Emotional changes.
Runny nose.
Kratom addiction shares many features with opioid use disorder, and it may be similarly difficult to manage recovery on your own. At low doses, kratom produces stimulant effects, including increased alertness, energy, talkativeness, and sociable behavior. At higher doses, it produces opiate-like effects, including pleasure, sleepiness, and pain reduction.3 People who take increasingly larger doses of kratom may develop a tolerance to the drug and need to take larger or more frequent doses to achieve the desired effects. These abusive patterns of use can lead to dependence and addiction if left unchecked.
Kratom addiction shares many features with opioid use disorder, and it may be similarly difficult to manage recovery on your own.
---
Kratom Detox Centers and Rehab Programs
The process of detox and treating kratom addiction is similar to other substance abuse treatment programs. When patients arrive at a kratom rehab center, they will go through a medical evaluation in which doctors screen for mental health conditions and medical issues. Clinicians will be particularly interested in your history of addiction and relapse, your living situation, your support network, and your readiness to change.5
The first step in many addiction treatment programs is detoxification. Many inpatient rehab centers offer 24-hour supervised kratom detox programs to monitor patients' progress and help ease withdrawal symptoms while the last traces of kratom leave the body.6
After detox, the real work begins. Effective addiction treatment addresses all of the patient's needs, including mental health problems and medical issues that may have led or contributed to the kratom abuse. Rehabilitation can take some time—research shows that people who receive at least 3 months of treatment have greater success rates in recovery.6
Find out more: Medication-Assisted Treatment Programs Near Me for Alcohol & Drug Addiction
Free Online Insurance Coverage Checker for Kratom Rehab
Use the free online insurance coverage checker tool below to find out if your health insurance provides coverage for kratom addiction rehab and other rehabilitation treatment plans for substance abuse recovery.
---
How Is Kratom Addiction Treated?
Therapy for kratom addiction can involve individual counseling, group therapy, and family counseling, depending on each patient's individual set of circumstances.
Cognitive behavioral therapy (CBT) is one of the most common forms of addiction treatment. CBT teaches skills to help avoid relapse, such as replacing drug use activities with healthier hobbies, or identifying and changing patterns of destructive thinking. Many people struggling with kratom addiction find that group therapy and peer support groups help them stay sober by identifying with others in addiction recovery and finding motivation to stick with treatment.6 
During kratom detoxification and rehab, therapists will work with you to determine an aftercare plan for continuing treatment after rehab. Aftercare can include individual in-office therapy or a 12-step program like Narcotics Anonymous (NA). You may find addiction support groups at your local hospital, place of worship, or community center. Programs like SMART Recovery help keep people connected with a network of other people in recovery. You and your rehab counselors can develop an aftercare treatment plan that suits your individual needs. The recovery process can last a lifetime.
Addiction is a chronic condition and, for many, a long-term struggle to manage. Like any disease, it must be treated by medical professionals. There is no cure for addiction, but with the proper treatment, recovery is possible. The best thing you can do for yourself and your family is to seek professional addiction treatment.
---
Finding the Best Kratom Rehab Center Near Me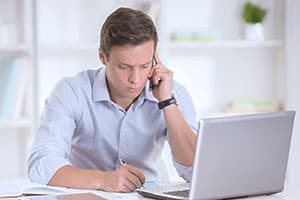 Kratom rehab centers provide addiction treatments that have been proven effective in the treatment of many substance abuse disorders. Every individual has a unique set of circumstances that led them to substance abuse, so the specific treatment process will be catered to your individual case. If you are searching for the "best kratom rehab center near me", you may find it better to travel out of State for the recovery treatment. On the other hand, others may want to stay near home for practical reasons. This really depends on finding the right facility that best meets your personal and treatment needs.
Some people in kratom rehab have mental health issues or medical conditions that may complicate the recovery process. Others are navigating the negative consequences of addiction, such as family and relationship problems, financial troubles, and setbacks at work or in school. As such, there is no single program that works best for everyone, and you should choose a program that best fits your needs and goals. Some kratom rehab centers are more focused on mental health, some include vocational training, and some have a spiritual component for people of faith.
---
Any comprehensive addiction treatment program will help with your sobriety by addressing the many factors that led to your drug abuse in the first place; however, there are a number of treatment options available to do so. There are different treatment levels which vary in length and intensity. If you have a strong sober network at home, then an outpatient program might be right for you. If you have a stressful living situation that is ridden with temptations, then you would probably do better with an inpatient program. Treatment settings include:
Hospital setting: Patients with a history of severe withdrawal symptoms may be safer in a hospital setting. Additionally, people with co-occurring disorders such as heart problems or depression might be best served by hospital facilities.
Inpatient rehab: Inpatient or residential programs are often beneficial because patients live at the facility and are constantly monitored by professionals. They may receive medically supervised detox support in conjunction with psychological counseling.
Outpatient rehab: Detox and recovery programs may also be sought on an outpatient basis. Good candidates for outpatient detox have no co-occurring disorders and a strong sober support system at home.
Doctor's office: Many people benefit from outpatient detox assistance and counseling from their primary care doctor or psychiatrist.
Specialized treatment: Many rehabs are available that offer group counseling and peer-to-peer programs for LGBT individuals, teens, veterans, Christians, and women-only or men-only groups.
Luxury rehab: These inpatient facilities provide luxury residential facilities, including amenities such as swimming pools, yoga, and massage therapy.
Executive rehab: These facilities cater to business professionals who want to stay connected to work during their rehab. Amenities may include access to professional office space and flexible scheduling so patients can visit clients and fulfill other business obligations.
---
Popular Substance Abuse Treatment Articles
More resources about
Kratom Addiction Detox and Rehab Centers Near Me

: