Khat Addiction Rehab Treatment Centers Near Me
…more than 10 million people use khat worldwide.-NIDAKhat is a drug that manufacturers produce from the leaves of a particular variety of shrub grown in Arabia and East Africa. Though the shrub itself is not illegal, the government does consider possession of its leaves or the drug generated from them to be an illegal act. This is because they contain cathinone, an illegal substance. According to the National Institute on Drug Abuse, more than 10 million people use khat worldwide. While not everyone who uses this substance seeks help from a khat rehab facility, these programs can provide assistance for those who want to stop using it. If you or someone you love has an addiction to the illegal drug khat, help is available.
Inpatient Facilities vs. Outpatient Clinics
The National Institute on Drug Abuse found that khat use is more common among migrant people in the United States. Those who usually live in this manner may need an inpatient program that keeps them from moving away from sources of assistance. An inpatient program can also put some distance between recovering addicts and people who continue to use the drug. Khat use is also common among younger people who may benefit from inpatient programs. This type of program keeps teens and young adults away from situations where drugs are present. If you need help choosing the right khat rehab facility, call .
Do I Need a Residential Rehab Facility?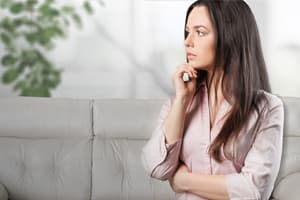 Many people who abuse khat assume that they do not have a problem because they only use the drug with friends or for recreational purposes. If you find that you are using the drug when others aren't around, or if you feel that you need the drug daily, you might have a more serious problem. Once you realize that you cannot control your khat use alone, you need to find an appropriate treatment facility. A residential program will help you recover from your addiction without the additional burdens of daily life.
Tolerance vs. Khat Dependence
Khat use can increase arousal, pleasure, and other enjoyable thoughts and behaviors. When you use khat more than once, you will require more of the drug to experience the original level of enhancement to your thoughts and feelings. This is referred to as your tolerance level. When you increase your dosage, you can quickly develop a dependence on khat. Khat rehab facilities can help you decrease your need for the drug.
Are Khat Rehabs Private and Confidential?
These centers prize your privacy, and Khat rehab facilities follow the same ethics code as your doctor with regard to your personal information. No one at the facility will discuss any facts about your case with anyone else unless you give your permission. For example, you might choose to tell the doctor to inform your family about your progress. The center can also give information to your employer or primary physician at your sole discretion. If you need even more privacy, you should pick a center that offers private bedrooms.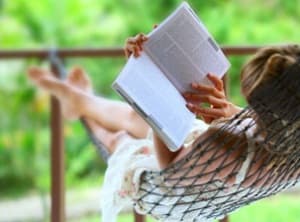 28- or 30-Day Addiction Rehab Program
If you or someone you love is having a hard time quitting drinking or abstaining from drug use, you might want to consider a 28-day or 30-day drug rehab. One-month rehab centers give you a chance to get and stay clean without requiring a long-term commitment.
Read More
How Long Does Inpatient Khat Rehabilitation Last?
A reputable inpatient khat rehabilitation facility will likely keep you in a treatment program for no fewer than 28 days. While some centers do offer shorter programs, including weekend programs, longer recovery plans offer the help and support that addicts need. You can also find programs that last for 30, 60 or 90 days. Other options include year-long treatment programs and combination programs. A combination program mixes elements of inpatient treatment and outpatient treatment.
Free Online Insurance Coverage Checker for Khat Rehab
Use the free online insurance coverage checker tool below to find out if your health insurance provides coverage for khat addiction rehab and other rehabilitation treatment plans for substance abuse recovery.
What Happens During Khat Addiction Treatment?
Treatment for khat addiction is similar to treatment for any other addiction. You do not just wake up and find yourself healed, but you must put work and effort into healing yourself. You meet with a doctor, who examines your case, your medical history, your current health, and your past history of drug abuse. The doctor uses this information to create your individual treatment plan. The khat treatment center might encourage individual therapy sessions, but equally it might recommend that you work with others in a group setting. The best programs also offer some type of aftercare when you finish the program.
Call if you need more information on what treatment for Khat addiction entails.
Paying for Khat Rehabilitation Treatment
Lack of funds should not be something that keeps you from getting treatment from a khat rehabilitation center. More and more centers now provide financial support and assistance for those with drug problems. The center might offer reduced price treatments, financing through a third party, or some form of financial help, and some costs may be covered by your medical insurance. Talk to your chosen center upon arrival to work out the best solution for all parties, but do not delay your treatment just because of money issues.
Should I Travel or Stay Near Home?
When you attend a khat rehab facility in a new town, you can get a clear view of your addiction. This gives you the freedom to get clean and sober without old, drug-using friends getting in the way.
I Want to Find an Executive or Luxury Rehab Center
Deciding that you are ready to embrace a new life free from drug abuse can yield exciting benefits.-Rehabs.comWhen executive duties are deterring you or someone close to you from looking for care for a problem with drugs or alcohol or behavioral addiction, executive rehabilitation treatments would be invaluable. By pairing top-rated substance abuse and behavioral addiction treatments with the ability to use a computer or mobile device, a businessman or woman can receive support while keeping productive.
Frequently, current substance and behavior treatment clinics furnish the top-shelf amenities you would expect to enjoy only in exquisite hotels, with your enjoyment and well-being being the areas of focus. From housekeeping services and in-house massage therapy to gym facilities and fine linens, you can get the top-rated drug, alcohol or behavior treatment for yourself or someone close to you while taking it easy. If you need a hand in looking for the best-rated luxury treatment programs for Khat addiction, dial our no-charge hotline at your earliest convenience at .
What Happens After Treatment?
Once you get home, you should take steps to avoid anything that reminds you of your khat abuse, including friends who continue to use the drug. If you find that you cannot avoid temptation, you might consider working with a sponsor through a 12-step program, which can offer you additional support. Check with the khat rehab facility you choose about any outpatient programs it offers.
Are You Ready?
The effects of khat can last for up to 24 hours after you take your last dose. Khat rehab facilities can help you safely withdraw from the drug while minimizing all of the potential side effects. If you think that you cannot enter a treatment facility because you recently used the drug, you should know that the workers can help you detox from the drug no matter how recently you used it.
Sober Living After Rehabilitation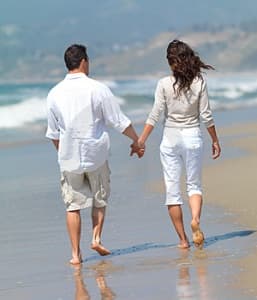 Leaving the treatment center is your first step towards a sober life. You should make small changes to your life that reduce your level of interaction with drugs and other addicts. For example, if your best friend still uses khat, you might limit the amount of time that you spend with him or her, or stop being around the person entirely until he or she gets clean.
You can also get assistance in the form of a 12-step program. You might attend meetings at the khat rehab center, but you can continue attending meetings once you leave the program. Ask the program leaders about working with a sponsor. A sponsor is someone who is now clean from khat and who acts as your mentor. You can get in touch with your sponsor whenever you feel the urge to take the drug.
It's Not Too Late
When you seek help from a khat rehab facility, you win back your life. You may feel that you have spent far too long focusing on khat and your addiction. No matter what you think or how you feel now, you can get help with taking back your life. Call to start today.
More resources about
Khat

: