Kapanol Addiction Rehab Treatment Centers Near Me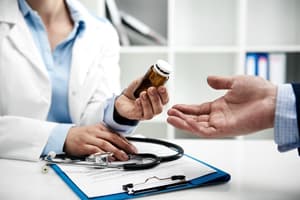 Utilized to treat chronic moderate or severe pain, Kapanol contains morphine sulfate as the primary active ingredient. Kapanol ordinarily takes the form of capsules and is only dispensed by a physician's prescription. Kapanol rehab centers are available for those dependent on the medication. Although fewer occurrences of Kapanol addiction are reported in comparison to other opioid analgesics, dependency is still possible, given the presence of morphine in the drug. Using the capsules improperly, such as removing the contents from the shell and taking them intravenously, can also increase the chances of addiction. Treatment programs are appropriate in cases like this.
Inpatient Treatment Facilities vs. Outpatient Clinics
Determining the best Kapanol rehab program for an addict depends on the duration of use and the severity of the addiction. Advice from a counselor or physician can assist a person seeking help to decide whether a residential facility or outpatient program is optimal. Should physical or behavioral symptoms of withdrawal be experienced, an inpatient Kapanol treatment facility is the most appropriate choice. Detoxification is best supervised by health care professionals experienced in addiction treatment.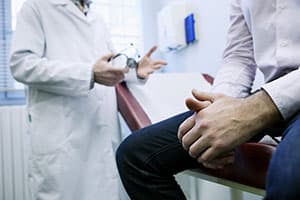 Find the Best Residential Inpatient Rehab Center
If you or someone you love is struggling with drug and alcohol addiction, you may need to find an inpatient drug rehab center. Inpatient drug rehabilitation centers can give you the intensive therapy and tools you need to defeat alcohol and drug addiction so you can get back on the right path and live a successful, happy and productive life.
Read More
Do I Need a Residential Rehabilitation Facility?
The question of residential care can be answered by identifying the current stage of drug abuse. If the user is following the prescription directions but is uncomfortable with continuous use, the first step should be to contact the prescribing doctor. If the user exceeds the dosage to achieve the needed pain relief, some form of treatment may be called for by the physician. Intense cravings or withdrawal symptoms are best addressed in an inpatient rehabilitation setting.
Tolerance vs. Kapanol Dependence
Many injuries produce intense pain for which Kapanol is prescribed. Occasionally, the prescribed amount ceases to provide relief. The patient may have a tolerance for the drug. A doctor can address the issue by switching medicines or using other therapies. If a patient increases the dose unilaterally, however, a dependency can form.
Free Online Insurance Coverage Checker for Kapanol Rehab
Use the free online insurance coverage checker tool below to find out if your health insurance provides coverage for Kapanol addiction rehab and other rehabilitation treatment plans for substance abuse recovery.
Are Kapanol Rehab Centers Private and Confidential?
In order to stay licensed and continue operating, Kapanol rehab facilities must be scrupulous in maintaining the confidentiality of a patient's treatment. State laws and medical ethics require it. Privacy is contingent on the type of center and its cost. Some top-of-the-line Kapanol treatment centers resemble resorts, and each patient has private luxury quarters. Other facilities — like those receiving large government subsidies — can only offer their residents shared rooms. Where inpatient group support sessions are present, patients are encouraged to share their experiences as part of the rehab process. They are under no compulsion to do so though.
How Long Does Inpatient Kapanol Rehabilitation Last?
Kapanol rehab programs can differ in duration. Some run from 30 to 60 days, and others last up to 90 days. Each patient responds to treatment at an individual pace, and programs themselves vary in intensity. A 30-day program, for example, may leave the addict little free time, whereas the 90-day schedule will afford the patient more breaks from therapy. Another factor affecting length of stay is affordability. Most insurance companies put a cap on the total number of days covered. In many cases they allow only two weeks. Other companies restrict inpatient coverage to the detoxification phase only.
What Happens During Drug Treatment?
During intake, the patient is interviewed and examined by physicians. Current medical condition, drug history, other medications and past illnesses are all vital information.
When physical addiction to Kapanol is present, doctors supervising rehab must safely purge the drug from the body. Sometimes this means giving the patient reduced amounts of the substance to soften the severity of withdrawal symptoms.
Psychologists employ psychoanalysis and cognitive behavioral therapy techniques to discover the causes and triggers of the addiction.
Some patients are addicted to several drugs or behaviors, requiring individualized plans for recovery.
Residential facilities often link with outpatient programs and medical personnel so the patient receives continuous care after release.
Paying for Addiction Treatment
The cost of rehab program varies by facility. Some services are completely covered, while others are only partially so. Another factor affecting price is whether the center is private or public. Insurers have different limits on how many days they will pay for. This information is discussed at intake.
Should I Travel or Stay Near Home?
Obviously, the wishes of loved ones should be considered. Family dynamics and the desire for privacy both affect the choice of location. In some instances, distance has its advantages. No family visits allow the patient to focus solely on recovery without any distractions.
I Want to Find an Executive or Luxury Rehab Center
If management circumstances have hindered you or a spouse from getting care for a drug use problem or behavior-related addiction, Executive Rehabs will be of interest. Leveraging excellent narcotic, prescription drug or behavior addiction treatments with the ability to connect as needed to a computer or cell phone, a member of the management team can receive treatment in seclusion and style.
Many contemporary drug, alcohol or behavior addiction treatment facilities provide the excellent amenities you'd only expect to find in four and five-star hotels, with your success and health being the biggest goals. From fine linens and gym facilities to 5-star chef-prepared meals and in-house massage therapy, you can get the perfect narcotic, prescription drug or behavior addiction treatment for yourself or a spouse while enjoying the surroundings. If you need a hand in searching for the top luxury treatment programs for Kapanol addiction, dial our toll-free helpline as soon as you're able at .
What Happens After?
Very few addicts get clean through willpower alone. Continuing education from mental health workers and support from fellow addicts reinforce the benefits gained at a Kapanol rehab center. Providing a forum where sufferers can speak and listen, support groups are safe environments to share difficult struggles and receive non-judgmental feedback.
Are You Ready?
Rehabilitation demands courage. Dependency can become so ingrained that its devastating consequences are preferred over the unknowns of a clean and sober life. Treatment will be minimally effective if the patient does not want to be clean. Talking to successful recovering addicts can strengthen the desire to break the addiction.
It's Not Too Late to Turn Things Around
Reports of freedom from drug, alcohol and behavior addictions abound. Addictions are powerful, but not unbeatable. The key to success in Kapanol rehabilitation is following instructions while in residency and establishing strong support structures after release. The chains of dependency can be broken with focus and resolve.
More resources about
Kapanol

: