Kadian Addiction Rehab Treatment Centers Near Me
Kadian is a brand name of morphine sulphate, a Schedule II controlled substance as classified under the Comprehensive Drug Abuse Prevention and Control Act of 1970. Those suffering from an addiction to this medication should seek immediate treatment from a quality Kadian rehab center. Schedule II drugs have been proven to:
Have a high potential for abuse
Have a currently accepted medical use in the United States
Cause severe psychological dependencies if abused
Cause severe physical dependencies if abused
Kadian is commonly prescribed to help relieve moderate to severe pain. The medication is typically provided in the form of an oral tablet or liquid syrup, and is legally available in the United States only with a prescription. Our professional team can help you find Kadian treatment centers in your area. Contact us at if you feel that you or a loved one is suffering from Kadian addiction.
Inpatient Treatment vs. Outpatient Treatment Clinics
Inpatient facilities offer around-the-clock care for Kadian addiction sufferers. This allows doctors to carefully monitor patients during the often intensive withdrawal process and provide support throughout recovery and rehabilitation. Outpatient rehabilitation centers provide regular care and follow-up options for those who are unable to stay at a facility for periods of 24 hours or longer. Inpatient options are typically preferred for more severe cases that negatively impact a person's life, friends and family.
Do I Need a Residential Rehab Facility?
You can make a difference in your life and remove the harmful influence of Kadian addiction.-Rehabs.comAccording to the National Institute on Drug Abuse, over 13,000 centers in the United States offer specialized drug addiction care. Residential rehab facilities allow Kadian addiction sufferers to live alongside others with similar problems. Patients can share experiences and learn from each other in this setting and are much less at risk of exposure to the drug than in the public at large due to the controlled environment. Many sufferers learn to recognize the difference between use and abuse of morphine sulphate and gain an understanding that the levels required for constant euphoric highs are not the same as those needed to dull pain. Call us at for more information on inpatient and outpatient Kadian rehab centers, or fill out our secure contact form for further details on available services.
Tolerance vs. Kadian Dependence
Sufferers typically build a tolerance to Kadian over the period of their abuse. Tolerance is the body's natural ability to create resistance to outside chemicals, eroding the effectiveness of the medication over time. This requires the user to take increasing amounts of the drug for similar effects. Dependence refers to the physical and psychological need for the drug created through overuse or abuse. Those dependent on the drug require a certain amount in their systems at all times to feel satiated. Only intensive detoxification processes can help alleviate these dependencies.
Free Online Insurance Coverage Checker for Kadian Rehab
Use the free online insurance coverage checker tool below to find out if your health insurance provides coverage for kadian addiction rehab and other rehabilitation treatment plans for substance abuse recovery.
Are Kadian Rehabs Private and Confidential? Will I Have a Private Room?
Quality Kadian rehab centers offer private and confidential care administered by licensed health care providers. Most inpatient centers offer private rooms along with optional shared living environments.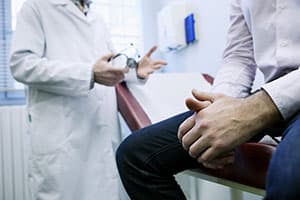 Your Guide to Private Rehab Centers
The temptation to abuse drugs can happen to anyone regardless of socioeconomic status. Drugs, because of their addictive nature, can lead into a downward spiral of depression that requires outside help to overcome.
Read More
How Long Does Inpatient Kadian Rehabilitation Last?
Only a doctor can assist sufferers with deciding on the most effective treatment options. Thirty-day treatment programs typically handle detoxification and provide patients with the knowledge they need to begin the rehabilitation process. Sixty- and 90-day options available at Kadian rehab centers provide long-term instruction and freedom from the temptations that exist in the public at large. Other options include outpatient care and support groups. The best Kadian treatment centers often offer these options alongside inpatient or residential options. According to the Substance Abuse and Mental Health Administration's National Survey on Drug Use and Health, 23.2 million people over the age of 11 required treatment for drug or alcohol use problems in 2007. The SAMHSA report also indicated that of those who needed treatment in 2007, only 2.4 million received it at a dedicated care facility.
What Happens During Treatment?
Patients arrive at the facility and meet the program manager or members of the support staff who will oversee their stay at the facility. Kadian detoxification can take a variable amount of time based on the quantities consumed and the length of the period of abuse, often requiring at least 72 hours for many patients. Doctors will check patients for the possible presence of:
Strokes
Seizures
Dehydration
Other severe issues
Sufferers will then receive addiction therapy from licensed care professionals and specialized care that helps them recognize the lasting symptoms of opioid withdrawal syndrome. Extended care is commonly available, and aftercare options can help lessen the feelings of loneliness and social withdrawal that may emerge during the rehabilitation process.
Paying for Kadian Addiction Treatment
Kadian addiction treatment centers typically offer a variety of pricing options based on the duration of stay and the level of care required. Many users can save on costs by choosing shorter stay options or combining follow-up care with intermittent residential stays. Most care centers accept medical insurance providers, and financing is available at many locations. Our 24-hour care line can assist you with determining the potential costs and available resources to help overcome the difficulties you or your family faces.
Should I Travel or Stay Close to Home?
Many facilities allow visits from friends and family after the detoxification period, but these may not be desired if such interactions could cause temptation to return to drug use. This is common when other addictions exist among family members or underlying issues cause social or psychological stress. Luxury facilities typically only exist in major vacation or business travel areas, and those seeking luxury or executive care may have to travel to utilize the resources of these locations. Travel may also be required for those in small cities without nearby treatment options.
I Want to Find an Executive or Luxury Rehab Center
If executive circumstances have been a stumbling block you, your husband or your wife from getting care for a narcotic or prescription drug problem or behavior-related addiction, executive rehab facilities can be invaluable. Coupling excellent substance abuse and behavior addiction treatments with the flexibility of occasional computer and phone access, an executive can get clean and sober away from the spotlight.
Many fine narcotic, prescription drug or behavior addiction treatment programs provide the excellent amenities one would only expect in America's finest hotels, with your success and well-being being the biggest goals. From fine linens and gym facilities to in-house massage therapy and 5-star chef-prepared meals, you can get the top substance abuse and behavior addiction treatment for yourself, your husband or your wife while enjoying the surroundings. For a hand in locating excellent luxury treatment facilities for Kadian addiction, dial our toll-free hotline as soon as you're able at .
What Happens After Addiction Treatment?
Those recovering from Kadian addiction face problems similar to all opioid withdrawal syndrome sufferers. These include:
Feelings of isolation
Desire to return to abuse
Inability to return to previous activities
Intense cravings
Many sufferers choose to continue with regular check-ups and rehabilitation sessions designed to facilitate the recovery of social skills and regain their former level of social interaction without the use of the drug.
Are You, or Is the Addict, Ready?
Our personalized hotline offers confidential advice designed to help you tackle the big issues related to Kadian treatment facilities and receiving dedicated care. Whether you are ready to commit to a facility or you're still deciding, you can call us at to discuss treatment options.
You May Want to Learn More About:
Detoxification
Traditional treatment methods
Alternative treatments, including religious, holistic and spiritual rehab
Sober living in the long term
Dealing with family members and well-intentioned interventions
It's Not Too Late to Turn It All Around
You can make a difference in your life and remove the harmful influence of Kadian addiction. Our operators are ready to answer your questions and help you move ahead. Call us at for more details or support in your goal to live a drug-free lifestyle.
More resources about
Kadian

: