Hydrocodone Addiction Rehab Treatment Centers Near Me
What is Hydrocodone?
Hydrocodone is a semi-synthetic opioid medication that is used to treat relatively severe pain.  Hydrocodone is often combined with acetaminophen, which can cause liver damage when ingested in high doses.
This presents a danger that may not be known to recreational users. Hydrocodone is highly addictive and is one of several opioid-based drugs that have the nation in the midst of an addiction epidemic.
The signs of addiction vary from one individual to the next, but in many cases can be characterized by an inability to consistently abstain, impairment in behavioral control, craving for the abused substance, diminished recognition of significant problems with one's behaviors and interpersonal relationships, as well as by dysfunctional emotional responses.
Like other chronic medical health conditions, addiction often involves cycles of relapse and remission. Without treatment or engagement in recovery activities, addiction is progressive and can result in disability or premature death.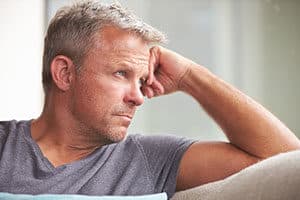 The pain and despair associated with hydrocodone addiction may seem like an endless downward spiral. However, recovery is possible and quality addiction rehabilitation programs (rehabs) are available. If you or someone you care about is battling an addiction to hydrocodone, it is never too late to seek help. A quality hydrocodone rehab program can help you beat both the physical and psychological effects of drug addiction and give you the tools you need to live a healthy, drug-free life.
Addiction Treatment Options
Treatment options for substance use disorders such as hydrocodone addiction is offered in a variety of settings and comprised of multiple components, including the following:
Individual and group counseling.
Inpatient and residential treatment.
Intensive outpatient treatment.
Partial hospital programs.
Medication-assisted treatment.
Case or care management.
Recovery support services.
Aftercare planning.
12-step fellowship.
Peer supports.
Evidence-based treatments for cases of opioid dependence such as seen in hydrocodone addiction utilize several FDA-approved medications – such as buprenorphine, naltrexone, and Suboxone – as part of the overall treatment plan. Detoxification (detox) in a hospital or inpatient setting is often the first step.
From detox through program completion, the total length of stay you may need in a hydrocodone rehab program will depend on your individual circumstances. Following detox, treatment will consist of ongoing therapy and counseling. During this period, you will work on identifying the reasons for the initial addiction, and develop tools to prevent relapse.
As part of a comprehensive treatment program, professional counselors and case managers will also work to help you stabilize your personal, professional, legal, and financial situation to give you the best chance at maintaining sobriety upon completion of the rehab program.
Types of Drug Rehab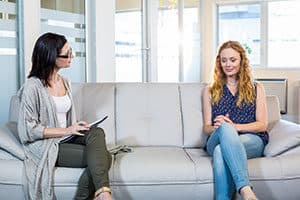 Choosing an inpatient or outpatient program will depend largely on the severity of your addiction, home support networks and living situations, as well as personal preference, but can also be strongly influenced by recommendations made after an assessment of your specific needs by a trained professional.
For many with relatively severe addictions, as well as those who struggle with multiple addictions or other mental or medical health issues, an undeniable benefit of inpatient treatment is that treatment services are available 24 hours a day.
There are a variety of residential options offered for hydrocodone addiction generally lasting 30, 45, or 90 days. Treatment durations can be extended beyond this if needed.
Rather than being admitted to an inpatient or residential treatment program, some people opt for intensive outpatient or partial hospitalization programs that provide daily, intensive treatment for the early phase of recovery.  After completing this type of treatment, individuals often step down into regular outpatient treatment that meets less frequently and for fewer hours per week to help sustain their recovery.
The biggest benefit of outpatient treatment is the ability of the patient to continue to live at home and continue daily activities. Outpatient clinics offer a range of services including individual, group, and family therapy. These programs typically offer forms of behavioral therapy such as:
Cognitive behavioral therapy – helps patients recognize, avoid, and cope with the situations in which they are most likely to use drugs.
Multidimensional family therapy – developed for adolescents with drug abuse problems as well as their families and addresses a range of influences on patients' drug abuse patterns and is designed to improve overall family functioning.
Motivational interviewing – makes the most of people's readiness to change their behavior and enter treatment.
Motivational incentives(contingency management) – uses positive reinforcement in the form of tokens or other rewards to encourage ongoing abstinence from drugs.
If you need assistance choosing the best addiction treatment program for you or a loved one, we are here to help. Call today to talk with a knowledgeable rehab placement specialist who can answer your questions and connect you to a rehab center that is best for you.
Free Online Insurance Coverage Checker for Hydrocodone Rehab
Use the free online insurance coverage checker tool below to find out if your health insurance provides coverage for hydrocodone addiction rehab and other rehabilitation treatment plans for substance abuse recovery.
Addiction Treatment Process
Entering a hydrocodone rehab program for the first time may seem intimidating, but the process is fairly straightforward. The first thing you will have to do is go through a thorough intake process to make sure that the facility has a complete and accurate picture of substance abuse history as well as your mental health and medical history.
It is important to be forthcoming with this information, so that your treatment can be tailored to most effectively address your specific issues.
For many, enduring the withdrawal symptoms that arise during the process of detoxifying from hydrocodone will be the most difficult part of the treatment.
As unpleasant as it may be, it rarely presents any serious health hazards. However, withdrawal can compel people to relapse, yet many of the associated symptoms can be managed with medicines and other supportive care. As such, you will most likely be under medical supervision during this period.
Even if you are entering the program on an outpatient basis, you may decide to stay at the facility or another residential detox program while you go through withdrawal.
After detox completion, the next step in the treatment process involves a period of intensive SUD therapy in either individual or group sessions, or a combination of both.
Even when you are not in therapy sessions, your counselors will keep you active, involved and engaged as they start teaching you skills you will need to maintain sobriety after completing the treatment program.  
Many individual suffering from addiction also suffer from mental illness, a situation sometimes referred to as dual diagnosis. If this is the case, additional specialized treatment will occur in order to address these issues.
After completing your treatment program, an individualized aftercare program will then begin, which may consist of regularly scheduled outpatient therapy appointments, support group meeting attendance, and various other means of ongoing treatment and support for as long as you need it.
About Executive or Luxury Rehab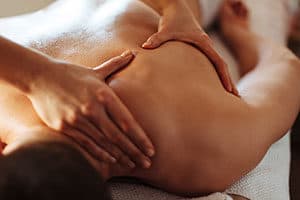 If work responsibilities have hindered you or a spouse from getting care for a drug use problem or behavior-related addiction, executive rehabs may be of interest.
Leveraging excellent narcotic, prescription drug, or behavior addiction treatments with the ability to connect as needed to a computer or cellphone, a member of the management team can receive treatment in seclusion and style.
Many contemporary drug, alcohol, or behavior addiction treatment programs provide desirable destinations and excellent amenities that you would only expect to find in 5-star hotels, with your success and health being top priority. From fine linens and gym facilities to in-house massage therapy and housekeeping services, you can receive advanced addiction treatment while enjoying the surroundings you are accustomed to.
Cost of Addiction Rehabilitation
There are many factors that influence the cost of a hydrocodone rehab program, such as:
Geographical location.
Treatment program setting (inpatient vs. outpatient, luxury vs. standard).
Length of stay.
Private vs. public.
Type of treatment (12-step vs. holistic).
In general, you can expect a one-month outpatient program to cost somewhere between $3,000 and $12,000, while an inpatient program can run from $7,500 to $35,000. While these numbers may seem out of reach to many, there are financial options available.
Your first call should be to your health insurance company to determine whether they cover treatment and how much they will pay. Many employers have programs in place to help cover some or all of the cost of your treatment, which can relieve you of a huge financial burden.
If you do not have the personal funds to pay for treatment and your insurance company or employer will only pay a portion of the bill, you should ask any prospective rehab facilities whether they offer financing options.
Getting Help for Hydrocodone Addiction
No matter how difficult things may seem right now, it is never too late to make a change. Once you make the decision to enter a hydrocodone rehab program, you will not be alone. Professional therapists and treatment counselors will be with you every step of the way.
For help finding the right hydrocodone rehab program for you or someone you care about, call our confidential hotline at today. Rehab placement specialists are available to answers your questions and connect you with the best treatment center for your needs. Know that rehab works and recovery from hydrocodone addiction is possible.
More resources about
Hydrocodone Rehab Program

: