Hydrococet Addiction Rehab Treatment Centers Near Me
Hydrococet rehab programs are designed to assist those who have become addicted to this potent narcotic. Hydrococet is one of the brand names for the drug hydrocodone, a substance that is typically used to minimize coughing and can also act as a pain reliever. Hydrococet is available in both tablet and syrup form. Like most narcotics, it is an addictive drug. Anyone who becomes addicted to this drug may need to enroll in a Hydrococet rehab center to start the process of ending that addiction. If you or a loved one needs help overcoming an addiction to Hydrococet, give us a call today at for guidance and support.
Inpatient Treatment vs. Outpatient Clinics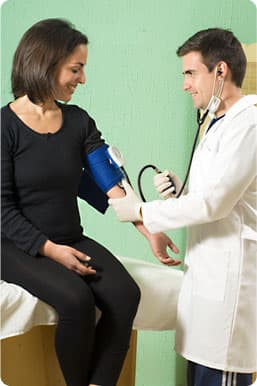 There are countless inpatient and outpatient centers that cater to the needs of individuals suffering from addictions to narcotic drugs. Hydrococet rehabilitation facilities with a residential aspect can be extremely beneficial to people who are struggling to get clean. Outpatient rehab centers are generally most helpful for high-functioning addicts who have managed to maintain a generally stable life while dealing with addiction.
Many individuals who use narcotics build up a very high tolerance for them, which means that more drugs are needed to achieve the same effects. Over time, the individual may become dependent on the drug and may find it difficult to function normally without it. Using hydrocodone drugs on an as-needed basis does not necessarily lead to addiction or dependency.
According to the National Institute on Drug Abuse, 2.6 million individuals who needed drug treatment in the United States enrolled into a special treatment facility in 2009; there are a lot of people seeking drug treatment at any given moment. If you have a certain amount of control over your drug use, you can get help from outpatient rehabilitation facilities. However, if you are fighting an addiction to Hydrococet that has caused your life to spiral out of control, an inpatient Hydrococet rehab center may be the best option for you. At an inpatient center, you'll receive around-the-clock care and the one-to-one support you need to get your life back in order.
What to Expect During Hydrococet Rehabilitation
Most residential Hydrococet rehabilitation centers are privately owned, and the people running them generally give patients the opportunity to choose the living arrangements that will be most comfortable for them. Many residents request private rooms, and most rehab centers are willing to make these accommodations if they have them available. Most patients live at residential drug facilities for at least 30 days, and they need to be comfortable during that stay. The length of stay will depend on the severity of the addiction. Your counselor may suggest that you stay for a 60-day or 90-day term if you've enrolled in a rehab center in the past or if you've overdosed on Hydrococet.
Short-term Hydrococet rehab center treatment generally passes quickly. During your stay, you will meet with counselors and participate in support groups as well as deal with detoxification and withdrawal symptoms that may include:
Anxiety
Agitation
Muscle aches
Severe mood swings
Insomnia
Vomiting
Nausea
Abdominal cramping
Excessive sweating
Undergoing counseling while dealing with these symptoms can be quite difficult, and this is why long-term stays are usually recommended. Those in long-term drug treatment programs have time to completely detoxify from Hydrococet before undergoing the intense counseling and other psychological treatments involved in rehab. After the detoxification period, patients generally feel better and are ready to tackle the emotional aspects of their addictions. Throughout the recovery process, patients continue to receive specialized care from trained professionals. They also have the option of receiving additional aftercare once their time in treatment has elapsed. You can get more information about the recovery process for individuals dealing with an addiction to Hydrococet by calling today.
Finding an Affordable Recovery Program
Any decision to obtain rehabilitation far away from home is personal and will depend on your individual circumstances.-Rehabs.comIf you need help paying for your recovery, ask your recovery specialist if certain aspects of your treatment can be covered by your insurance. You may also find a Hydrococet rehab center that allows patients to finance their treatment plans. Many individuals who become addicted to drugs have financial difficulties, which can make paying for rehab difficult. Thankfully, many addiction centers know that this is a common problem and are willing to make arrangements for individuals to pay over extended periods of time.
While gathering information on the best and most affordable program for you or your loved one, you may find that the best rehabilitation facility is not in your local area. Many patients travel away from home to receive treatment, and this is not always a bad option. Having immediate access to close friends and family members can be good if they are supportive; however, this is not always the case, and many individuals dealing with narcotics addiction think that it is better for them to completely remove themselves from certain family members and friends. Any decision to obtain treatment far away from home is personal and will depend on your individual circumstances. Bear in mind, however, that most rehab programs follow the same systems as Alcoholics Anonymous and Narcotics Anonymous, in that they strongly advocate peer support. If you choose a Hydrococet rehab center that is further from your home, you will still be able to receive a substantial amount of support from those in your treatment program, but you may not have as much continuity of support after your treatment.
Free Online Insurance Coverage Checker for
Hydrococet

 Rehab

Use the free online insurance coverage checker tool below to find out if your health insurance provides coverage for Hydrococet addiction rehab and other rehabilitation treatment plans for substance abuse recovery.
I Want to Find an Executive or Luxury Rehab Center
When professional responsibilities are a stumbling block you, a friend or loved one from getting help for a illicit substance use problem or behavioral addiction, executive rehab programs will be invaluable. By combining great drug abuse and behavioral addiction treatments with the flexibility of occasional laptop and mobile access, an executive or CEO can achieve sobriety while remaining productive.
Frequently, contemporary substance and behavior treatment centers offer the luxury amenities you'd normally expect in the nation's finest hotels, with your health and well-being being the top priorities. From private rooms and 5-star chef-prepared meals to fine linens and gym facilities, you can get the best drug, alcohol or behavior treatment for yourself, your friend or your loved one while relaxing in style. For a hand in searching for the greatest luxury treatment facilities for Hydrococet addiction, call our hotline free of charge today at .
Getting and Staying Sober
After getting sober, you will still need a substantial amount of support in order to stay clean. Find a Narcotics Anonymous support group in your area and attend regularly. These groups are generally free and available in most cities. It is also important to seek out counseling sessions, whether at a local church or an outpatient treatment facility. There are many options available to help those who have undergone treatment to stay sober. Removing yourself from the people and situations that supported your Hydrococet addiction is also a good idea.
Taking the First Steps Towards Getting Help
Signs that you are likely to be addicted to this drug include difficulties functioning normally without taking Hydrococet, purchasing Hydrococet from a street dealer, crushing or grinding Hydrococet tablets to snort or inject them, and frequently consuming Hydrococet together with other narcotics or alcohol to achieve an intense high. The National Institute on Drug Abuse notes that 20 percent of drug-related treatment admissions in 2008 involved narcotic abuse, and many individuals have sought treatment since that time. It is important for you to know that it is never too late for you to get help. We can help you to find the most appropriate Hydrococet rehab center near you and get you on the path to overcoming your addiction. Give us a call today at to speak with a treatment specialist confidentially.
More resources about
Hydrococet

: