Hycodan Addiction Rehab Treatment Centers Near Me
Cough medicines are among of the most commonly abused drugs in the United States. According to the 2011 Monitoring the Future Survey of the National Institute on Drug Abuse (NIDA), 5.3 percent of 12th graders used cough medicines for non-medical purposes in the past year. Hycodan rehab facilities are indicated for the control and treatment of Hycodan abuse and addiction. However, not all people who are experiencing addiction problems are familiar with addiction management. Many people think that discontinuing the use of the addictive drug is enough to cure the addiction. While some may succeed in recovering from their addiction without the aid of rehabilitation centers, others find it difficult and sometimes impossible to stop without professional help.
It affects all types of people regardless of their age, race and class.-Rehabs.comAddiction to cough medicines is a common problem among adolescents because of the availability of these medications in the market. The number of emergency visits due to non-medical use of hydrocodone and its combination medications is constantly increasing each year. In 2009 alone, the Drug Abuse Warning Network reported 104,490 emergency department visits due to the non-medical use of hydrocodone and its combination medications. Hycodan addiction does not discriminate. It affects all types of people regardless of their age, race and class.
If you are, or a person you know is, abusing Hycodan, call and learn about Hycodan rehab facilities and the treatment and recovery options for this type of addiction.
What Is Hycodan?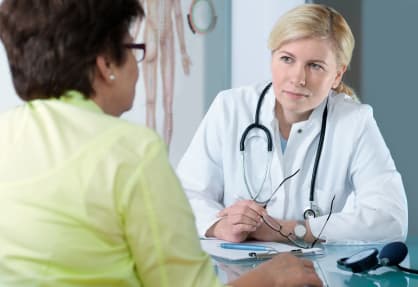 Hycodan is a medication used to relieve a dry cough caused by the common cold. It is a combination medication that contains two drugs: hydrocodone and homatropine. Hydrocodone is a semisynthetic opioid commonly used in pain relief medications, while homatropine is an anticholigernic that controls coughing by preventing the contraction of the airway.
The addictive substance in Hycodan is hydrocodone, an opioid that is usually combined with other products, such as acetaminophen or Tylenol. Hydrocodone is a Schedule II controlled drug in the United States due to its high potential for abuse. Medications that contain hydrocodone are classified as Schedule III or IV controlled drugs and should not be used for long-term treatment. Repeated and chronic exposure to this drug can cause tolerance and physical dependence. Addiction to Hycodan may require intensive treatment in an outpatient or inpatient Hycodan rehab facility.
Outpatient and Inpatient Treatment Centers
It is important to understand that not all addictions can be treated in an outpatient facility-Rehabs.comMany people are not familiar with outpatient and inpatient addiction treatment centers. Some parents who have Hycodan-addicted children go directly to an inpatient rehab facility, while others seek the help of an outpatient counselor or physician. It is important to understand that not all addictions can be treated in an outpatient facility, and not all addicts can recover completely from just entering or completing an inpatient rehab program.
In an outpatient rehab facility, an addicted person travels to the outpatient clinic to receive addiction treatments. The patient is evaluated, assessed and treated, and then goes home after each treatment session. It is a convenient option for people who have responsibilities that they cannot leave behind for a long time.
An inpatient or residential rehab is a live-in facility where the patient lives and stays throughout the treatment process. The patient receives hospital-like treatments and services during the first stages of addiction management. As the patient's behavior and health improve, so do his or her live-in arrangements. Many private rehab facilities provide specialized care that an outpatient facility cannot offer, including:
24-hour medical attention and supervision
Round-the-clock security and privacy
One-on-one counseling and therapy
Private rooms
Treatment of pre-existing physical or psychological illnesses
Aftercare support and service
Addiction-related workshops and conferences
Sports and recreational activities
Monthly progress reports
Career planning and goal setting
An inpatient Hycodan rehab facility offers the best treatment and recovery methods as patients receive specialized care and custom programs for their specific addiction and medical conditions. Consult a professional counselor about the best type of Hycodan treatment center for you or your loved one to ensure a successful and complete recovery.
Duration of Rehabilitation Programs
The length of Hycodan rehabilitation programs depends on the severity of the patient's addiction. This is usually determined after the patient's health evaluations. If the Hycodan addict does not have other physical or mental conditions aside from his or her addiction, he or she may benefit from a short-term (30 days or fewer) rehab stay. However, if the addicted individual is an adolescent, an elderly person, pregnant, an abuser of multiple drugs or dually diagnosed (has mental illnesses aside from addiction), long-term rehabilitation (30 days and more) will be more helpful in combating the addiction and other conditions.
The minimum period of time for long-term Hycodan rehab is 90 days or three months. Addicts who are having complex recovery issues can stay in residential therapeutic communities. According to the National Institute on Drug Abuse, individuals who have exceeded the minimum rehab period or have stayed in sober living homes showed remarkable improvements after discharge. They are also more likely to get full-time jobs and less likely to resume their addiction after long-term rehabilitation.
Free Online Insurance Coverage Checker for Hycodan Rehab
Use the free online insurance coverage checker tool below to find out if your health insurance provides coverage for Hycodan addiction rehab and other rehabilitation treatment plans for substance abuse recovery.
Executive or Luxury Rehab Centers Near Me
If executive issues have been a stumbling block you, your husband or your wife from looking for help for a narcotic or prescription drug problem or behavior-related addiction, executive rehab facilities can be invaluable. Coupling high-quality substance abuse and behavior addiction treatments with the flexibility of occasional computer and phone access, an executive can get clean and sober away from the spotlight.
Many fine narcotic, prescription drug or behavior addiction treatment clinics grant the top-tier amenities you'd only expect in America's finest hotels, with your success and well-being being the biggest priorities. From gym facilities and in-house massage therapy to housekeeping services and fine linens, you can get the top substance abuse and behavior addiction treatment for yourself, your husband or your wife while enjoying rehab. If you need a hand in searching for excellent luxury treatment programs for Hycodan addiction, dial our toll-free hotline right away at .
Addiction Management Methods
Hycodan addiction is treated using the same methods used in managing opioid addiction, which often involve behavioral and pharmacological treatments.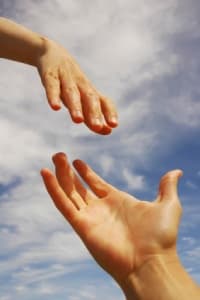 Pharmacological treatments in opioid addiction involve using medications to control drug cravings, reduce withdrawal symptoms, and eliminate the addictive drug from the body. Medication-assisted treatments are usually executed during the detoxification process and facilitated by a group of trained medical staff and physicians. The treatments use medications indicated for opiate withdrawal, such as a combination of naloxone and buprenorphine, naltrexone, levo-alpha acetyl methadol and methadone.
Behavioral treatments are started during the detox process and enforced throughout the rehabilitation stage. Treatments include cognitive behavioral therapy, multidimensional family therapy, motivational interviewing and motivational incentives. These treatments are designed to help the addicted individual deal with drug cravings, avoid and handle situations leading to drug addiction, learn strategies for functioning without drugs, and learn how to handle drug addiction relapse. These therapies also help improve the relationship of the patients with their families and the entire community. Recovering addicts are also introduced to the 12-step program used by many support groups.
Aftercare support is the most significant part of the patient's recovery, as this is the time where the recovering addict is discharged from the Hycodan rehab facility. Private rehab programs extend their support by discussing monthly progress reports with the released patient and by arranging conferences and meetings where the recovering addict can participate.
Payment Options For Hycodan Addiction Recovery
Because not all insurance companies cover rehabilitation and its related medical cost, many private rehabs offer convenient payment plans for their clients. These usually include adjustable monthly payments or credit card payments. Some exclusive rehabs are affiliated with large corporations or companies, which can help sponsor the patient's rehabilitation cost.
It is never too late to get rid of your addiction. Call us at to talk to a professional counselor and find the best Hycodan rehab facility in or near your area.
More resources about
Hycodan

: