Heroin Addiction Treatment and Rehab Centers Near Me
Heroin is perhaps the most well-known opioid drug in the world. It is one of the deadliest drugs on the street – and, of all abused substances, it's also one of the most addictive. Despite the difficulties that people may face when trying to quit, with the proper detox and recovery methods, heroin dependency can be conquered.
What is a Heroin Addiction Rehab Center?
Heroin rehab center provide treatment and support for people addicted to heroin. Comprehensive heroin detox program is offered in a number of treatment settings, including both inpatient and outpatient.
Many rehab facilities for heroin or other opioid drugs include a detox program at the start of treatment. Then the patient receives a combination of therapeutic interventions, such as individual therapy, group counseling, family therapy, peer support groups, and more, to help address drug-using behaviors and avoid relapse.
---
Inpatient Treatment vs. Outpatient Treatment for Heroin Addiction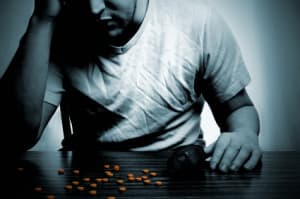 When selecting a heroin treatment center, you have the option of choosing between inpatient and outpatient treatment. Individual treatment needs are naturally going to vary, and there are certain benefits (and drawbacks) to both types of treatment for heroin addiction that may inform the decision for treatment type.
Inpatient Heroin Treatment
Unlike outpatient rehab programs, inpatient rehab programs provide residential addiction treatment with 24/7 access to care from staff personnel and access to certain medical services, should they be needed.
Who Benefits Most from Inpatient Treatment?
While inpatient treatment is highly beneficial for anybody struggling with heroin addiction, there are certain individuals who would greatly benefit from taking advantage of inpatient program services. Inpatient treatment might be best for you if you:
Have struggled with a history of relapsing.
Have had a severe, long-term heroin addiction.
Have coexisting medical or mental health conditions that need special attention.
If any of these describe your specific situation, you may have the most recovery success with an inpatient detox program. With constant staff monitoring and care, this immersive experience helps set many down the path towards reclaimed health and sobriety.
Outpatient Heroin Treatment
Outpatient facilities can vary widely. Many outpatient rehabs provide treatment in the form of education, group therapy, individual therapy, and in some cases, access to psychiatric care or medication assisted treatment. Outpatient programs range in levels of intensity and, to some extent, the treatment plan can be tailored to each client, with the number and type of scheduled weekly groups varying based on the individual's needs.1
The time commitment can be substantial in an inpatient (residential) rehab setting. Studies suggest that a minimum of 90 days in treatment is essential for successful outcomes and long-term sobriety. Due to the tenacious nature of heroin addiction and the many facets of an individual's life it affects, an inpatient treatment program is commonly sought.1
Heroin is highly addictive, both mentally and physically. Those who attempt to quit often suffer from a withdrawal period that can be extremely uncomfortable. A benefit of many inpatient treatment programs is that they commonly include some form of medically supervised detox and around-the-clock support to keep those recovering as safe and comfortable as possible—minimizing relapse risks.
If you'd like to know whether your insurance may cover the full or partial cost of rehabilitation at one of American Addiction Centers' various rehab centers across the states, simply fill in your information in the form below.
---
---
Heroin Tolerance vs. Dependence
Tolerance and dependence on heroin are two different things. The body develops a tolerance to the effects of heroin when it is used regularly enough for the brain to adapt to the level of heroin present.2,3,9 The more tolerance the body builds up, the more heroin it will require for the user to feel the same effects that they experienced when first using.2,3,9 Tolerance is generally a warning sign that an individual is developing heroin dependence.
Dependence occurs when heroin users begin to feel that they need the drug to function normally. Heroin dependent individuals frequently experience uncomfortable physical withdrawal symptoms which may prompt additional drug-seeking behaviors. The chronic use of heroin seen in those with opioid dependence can also prompt increased tolerance to heroin, requiring the use of ever increasing amounts of heroin to stave off withdrawal symptoms.2,4
---
How Long Does it Take to Get Off Heroin?
The length of time spent at an inpatient heroin rehab center varies by individual. The appropriate length of treatment depends on many factors. A commonly offered treatment duration is the 30-day program. Some heroin treatment facilities also offer 60-day and 90-day programs. In general, at least 90 days in treatment is recommended, as research has shown that anything shorter is less effective.5,6
Longer programs are available, and may provide additional support for those who have completed a 30-day program and relapsed, individuals with co-occurring mental or physical health issues, or those who lack a stable home environment. There are also heroin rehab centers that offer inpatient treatment for as long as a year. Deciding which option is right for you is an important step toward starting your recovery.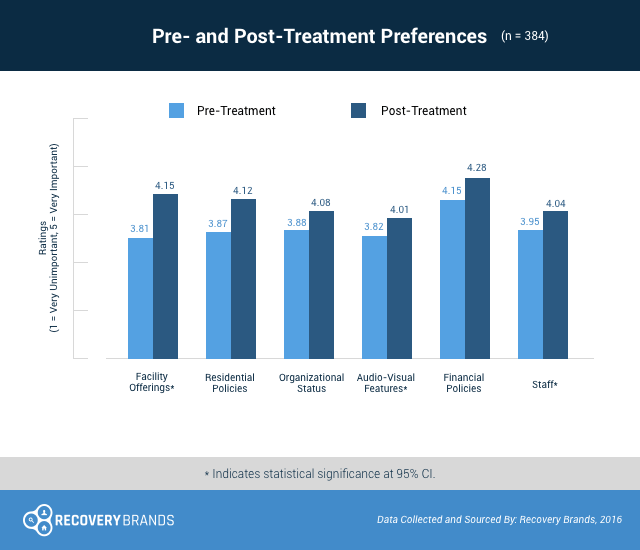 Advice From People Leaving Treatment
In 2016, Recovery Brands conducted a survey that asked people leaving a treatment center what clinic attributes they believed to be the most vital things to examine when looking at a program. The top consideration was the program's payment policies, for example insurance accepted, financial support, and payment options. They also placed a high importance on the facility's offerings (extra activities, quality of housing, food quality, etc.) a lot more upon leaving treatment. Individuals considering treatment should examine a center's financial policies as well as program offerings to help with their facility choice. Read More
---
Medical Detox for Heroin Addiction
The first step in heroin rehab is detox. The main objective of detox is to relieve withdrawal symptoms while your body adjusts to functioning without the drug.7 Detox from heroin under medical supervision helps ensure that the patient is as safe and comfortable as possible.8
The type of detox program will depend on the facility chosen. Some heroin rehabilitation centers choose to ease the detox process through medication-assisted treatment.
Detox Is the First Step to Recovery
In the context of recovery from drug addiction, a formal detox period is the first stage of recovery that prepares your body and mind to more fully engage and succeed in the rest of the rehabilitation process.
Detox itself does not always entail thorough treatment efforts. In many cases, after completion of the detox portion, addiction recovery programs will continue their treatment efforts by having you then go through a combination of group and individual therapy. These therapeutic approaches help address the need for social support and begin to instill the cognitive-behavioral changes needed to avert future drug temptations.
Heroin Withdrawal Symptoms and How Long it Lasts
A number of characteristic withdrawal symptoms are associated with the acute opioid withdrawal syndrome that is often experienced when a person first stops using heroin.
These symptoms usually start within 6-12 hours of your last heroin dose. Without the aid of medications, the peak (or worst) time for these withdrawal symptoms is usually 3-4 days after the last drug dose. Generally, the more severe cases of heroin abuse lead to much more difficult withdrawal experiences.
Typical heroin withdrawal symptoms can include2:
Strong drug cravings.
Moodiness: anxiety, depression, fear of withdrawal.
Stomach cramps.
Sweating, runny nose, watery eyes.
Restlessness.
Diarrhea.
Fever and chills.
Muscle spasms, tremors, joint pains.
Nausea and vomiting.
Increased heart rate and blood pressure.
While these symptoms may be extremely uncomfortable, they are usually not life-threatening.3
Heroin Addiction Medications
Providing tapering doses of replacement medications can reduce the symptoms of withdrawal in a safe, medically monitored setting. Some of the medications that are used include the following:8,9
Buprenorphine: Buprenorphine is a partial opioid agonist that binds to the opioid receptors in the brain that heroin binds to, reducing withdrawal symptoms. It helps relieve cravings while avoiding the dangerous side effects of opioids. Suboxone is a brand name that is taken orally or sublingually and includes naloxone.
Methadone: Like buprenorphine, methadone binds to the same opioid receptors in the brain as heroin, reducing cravings and withdrawal symptoms. It is a slow-acting opioid agonist that is taken orally, which reduces the "high" that occurs when taken in other ways while also preventing withdrawal symptoms.
Naltrexone: Naltrexone is an opioid agonist that blocks opioid receptors and thwarts opioid drugs from having an effect. It is not addictive or sedating and does not bring on physical dependence.
Find out more: Medication-Assisted Treatment Programs Near Me for Alcohol & Drug Addiction
Another type of detox method is abstinence-only or social detox. With this type of detox, there is no replacement drug, and the patient will simply stop using the drug, with no opioid replacement support to minimize the symptoms of withdrawal. Many find this form of detox quite challenging in cases of heroin withdrawal. More recently, medication assisted detox is becoming an increasingly common method for managing heroin dependence.
---
Heroin Addiction Rehab Therapy
After you complete detox, you will enter into addiction therapy. There are many different options for therapy at heroin rehab facilities. Most rehab centers provide both individual and group therapy, along with education about addiction. Some facilities will also incorporate family therapy sessions into the treatment process, or provide psychiatric treatment if the individual has an underlying mental health disorder.
---
Aftercare, Sober Living & Ongoing Support
Because every recovery process is as different as the person recovering, heroin rehab centers will carefully plan for ongoing care once the initial treatment duration has ended. To do so, many treatment programs will offer their own aftercare programs or will go to great lengths to plan for or arrange extended treatment or aftercare for all treatment alumni.
People in recovery tend to do best when they have a plan in place for when they check out. During the treatment process, trained counselors will work with you to develop an aftercare plan, which can include outpatient treatment, private therapy, 12-step meetings, long-term residential treatment, and sober-living homes.
---
Tips to Prevent Heroin Relapse
Addiction is a treatable disorder and those who misuse heroin can find a path to recovery. While rehab helps those with a heroin addiction work toward sobriety, relapse often occurs and it does not mean that treatment has failed.10
Relapse is actually very common on the path to recovery, and returning to drug use after trying to stop is an often normal part of the process.10 Relapse indicates that a resumption, modification, or change in treatment may be in order.10  While it can be common, though, there are strategies available to help patients have a greater chance of avoiding relapse.
Strategies to avoid relapse include the following: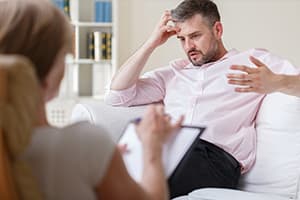 Outpatient treatment.
Group counseling.
Individual therapy.
Addiction support groups, including 12-step programs (AA, NA, etc.)
Regularly scheduled follow-up appointments at a hospital/clinic.
Controlled living environment.
Continued maintenance and updating of relapse prevention strategy.
Recovery isn't just a one-time effort, it is a lifelong work in progress, so make sure you do all that you can to stay steadfast in your sobriety.
---
Paying for Heroin Addiction Rehab
A common question is with regard to what it will cost to complete a heroin addiction rehab program. Costs vary between centers, but there are various options to help pay for treatment, including private insurance, sliding-scale fees, loans, or payment plans.
Related Guides on Paying for Rehab Treatment
---
Finding the Best Heroin Addiction Treatment Near Me
Whether you should travel or check in to a heroin rehab treatment center that is near you is a personal choice. If there are a lot of family members and sober support within the community, staying near your residence may be a better choice.
Some individuals find that traveling helps them start the new path of recovery and avoid outside stressors or triggers. The most important aspect is that the individual seeking heroin addiction rehab treatment feels sufficiently safe and comfortable to focus on treating the addiction.
If you're not sure whether you should go to a local rehab center near you or travel out of State for the best heroin addiction treatment suited to your needs, give us a call on to find out more about local and rehab program options.
---
Luxury, Executive or Standard Heroin Treatment?
Another variation in heroin detox facility types has to do with the kind of amenities and facility resources that are available as part of the addiction treatment.
Facilities with more plush amenities and resources (as well as those in more desirable locations) typically come with higher costs. Facilities with fewer of these amenities are still able to provide quality addiction treatment, and often at more affordable costs.
All facility types offer addiction treatment. Amenities offered, however, differ accordingly:
Luxury facilities – wide range of high-end, resort-like amenities.
Executive facilities – many plush amenities similar to luxury facilities, with the added benefit of providing the resources and structure for busy professionals who wish to remain actively involved at work throughout recovery.
Standard facilities – no high-end amenities. The majority of rehabilitation programs will be of this variety. Standard rehab can be sought on both an inpatient (residential) and an outpatient (non-residential) basis and are usually more affordable than luxury or executive programs.
Are You Ready for Rehab?
Knowing when it is time to enter a heroin rehab center can be difficult. If you have decided that it is time to fix the problem, this is a good indication that you are ready to explore your treatment options.
It's never too late to turn your life around and free yourself from heroin addiction. Recovery is a long and sometimes difficult process, but it allows individuals the opportunity to live a healthy, happy, sober life.
---
Articles Related to Heroin Rehab Treatment
More resources about
Heroin Rehab Program

: