Choosing the Best Herbal Ecstasy Rehab Program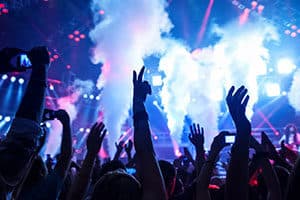 Herbal ecstasy is a club drug that was once commonly obtained from gas stations, truck stops, and other convenience store locations throughout the U.S., usually in pill form. Sellers market this legal drug as a "natural" or "herbal" high. People who abuse herbal ecstasy frequently do so in nightclubs, concerts, and other party settings.
The main ingredient in most herbal ecstasy is a powerful stimulant called ephedrine. The U.S. Food and Drug Administration has banned ephedrine alkaloids in dietary supplement formulations. Sometimes referred to as "ephedra"—which is the botanical source of the drug—ephedrine continues to be available for limited use outside of the realm of dietary supplementation, however.
The National Institute on Drug Abuse estimates that substance abuse—including drugs of questionable legality such as herbal ecstasy—costs the U.S. more than $700 billion per year in costs related to crime, lost work, and healthcare. This figure doesn't account for the tremendous personal costs of struggling with an addiction.
Club Drug Statistics
Club drugs are popular among teens and young adults, with use rates peaking among the 18- to 25-year-old age group. Some club drugs are referred to as designer drugs, partly because they're often chemical compounds that are concocted in labs rather than being derived from natural sources. Many young people use these drugs not only in raves or clubs, but in other social settings with friends. Because of this widespread use, numerous drug rehab programs throughout the country are equipped to manage cases of herbal ecstasy abuse.
If you or someone you care about is addicted to herbal ecstasy, don't wait to get help. Rehab placement specialists can help you find the best care for yourself or a loved one. Inpatient facilities provide a private, confidential way to recover from herbal ecstasy addiction. Call to speak to a representative today.
Signs of Drug Abuse or Addiction
With chemical structure and effects similar to those of the amphetamines, herbal ecstasy abuse can lead to a rapid development of tolerance to the drug. Tolerance can drive increasing use, and is itself an indicator of addiction. Other signs of addiction or, in this case a stimulant use disorder, include:
Using more of the drug than intended or using it over a longer period of time.
Wanting or trying unsuccessfully to cut down on use.
Spending a lot of time getting, using, and recovering from use.
Feeling cravings or a strong desire to use herbal ecstasy.
Sacrificing other activities or failing to fulfill obligations because of use.
Using herbal ecstasy despite problems and risk caused by using it.
Experiencing unpleasant symptoms (i.e., stimulant withdrawal) when herbal ecstasy use slows or stops after a period of consistent use.
If you've seen these signs in yourself or someone you care about, treatment for herbal ecstasy addiction may be needed.
Inpatient Rehab vs. Outpatient Clinic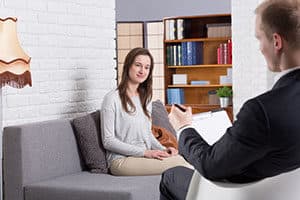 There are many treatment options to stop using herbal ecstasy. Many people begin recovery at an inpatient rehabilitation facility. Professional treatment staff provide care to residents at inpatient rehab programs 24 hours a day, 7 days a week. At the onset of treatment, those who experience unpleasant symptoms from discontinuing use of herbal ecstasy may benefit from a period of medically supervised detoxification (detox) before going into rehab.
Many people continue their recovery through participation in a variety of outpatient aftercare programs after they've completed a residential treatment program. Others will forego an inpatient or residential treatment center and instead enroll in outpatient treatment as their primary means of recovery work.
Structured outpatient substance abuse treatment programs vary in their required time commitment, but many will meet multiple times a week for therapy. Many outpatient programs emphasize group therapy, but some will offer individual and family therapy sessions.
People being treated at outpatient facilities go home at the end of the treatment day, so this approach can be an effective way to move from residential treatment to a less intensive program. Or in the case of those who seek outpatient services as their primary source of treatment, a less restrictive form of recovery that allows them to tend to home, work, and family obligations while seeking much-needed treatment assistance.
Treatment for Herbal Ecstasy Addiction
The treatment process at an inpatient drug rehab facility typically begins with a patient intake interview. This interview helps facility workers craft a treatment plan tailored to the patient's needs. Because each patient responds to treatment differently, the intake interview is important to shaping or individualizing the recovery process.
Patients meet with doctors, psychologists, and counselors who treat them for the physical, mental, and emotional aspects of drug rehab. Treatment advisors at qualified centers are trained professionally to care for individuals who need help beating an herbal ecstasy addiction.
People addicted to herbal ecstasy have a variety of rehab options to choose from. Most of them are long-term options that include 30-day, 45-day, or 90-day programs. Some facilities even provide 120-day programs or longer if needed.
Some research correlates longer lengths of stay with longer term recovery. To increase the chances of recovery success, many inpatient herbal ecstasy rehab centers continue treating patients (or make arrangements for treatment to continue elsewhere) long after they've checked out of inpatient care. As part of a solid aftercare regimen, many programs recommend that patients continue with counseling and therapy sessions after they've completed residential treatment.
Executive and Luxury Rehab Centers for Herbal Ecstasy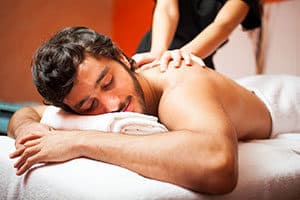 Executive rehab treatment can enable people who have work-related duties to receive treatment for an herbal ecstasy problem without missing work. Because these programs provide top-rated addiction treatments without restricting participants' access to their laptops or mobile devices, a businessperson can begin recovery without missing work.
Luxury treatment facilities furnish the top-notch amenities normally seen in exquisite hotels, but with the patient's health and well-being as the focus. From housekeeping services and in-house massage therapy to private rooms and 5-star chef-prepared meals, clients can receive top-rated treatment in familiar luxury surroundings.
For assistance in locating a highly rated executive or luxury rehab center for herbal ecstasy addiction, call today. A rehab placement specialist can answer your questions and help you find the best rehab center for your personal needs.
Paying for Rehab
The cost of treatment varies by facility. A large part of the cost is determined by the length of the stay and facility location. The difference in cost of living in various locations throughout the U.S. will also affect the price of treatment at different regional herbal ecstasy rehab centers.
Many facilities accept private medical insurance, along with credit card and cash payments. If you have a medical insurance plan, check to see whether the facility accepts your exact plan. Speak with a center representative about covering fees for treatment with other methods of payment. Many facilities will set up a payment plan to help make the cost of rehab treatment more affordable.
Rehab Aftercare
Although completing inpatient drug rehab is a great accomplishment, people recovering from herbal ecstasy addiction must take steps to help prevent relapse. Many rehab centers continue treatment for alumni by offering ongoing counseling and therapy sessions to individuals who've completed the inpatient portion of the program.
Rehab aftercare services can help keep people from slipping back into addiction. Prior to completing residential addiction treatment, those enrolled in the program will work with treatment staff to learn more about and select their own rehab aftercare counseling and therapy services. Various aftercare efforts—including individual therapy sessions, family therapy, and sober-living accommodations—will commence after the initial treatment period ends, and will be invaluable to supporting ongoing recovery from herbal ecstasy addiction.
Getting Help for Herbal Ecstasy Addiction
Don't put off getting help for addiction to herbal ecstasy for yourself or someone you care about. Call our toll-free hotline at  to talk to a rehab placement specialist who can answer your questions and connect you to a quality rehab program that's best for you. Know that treatment for herbal ecstasy addiction works and that recovery is possible.
Sources
Partnership for Drug-Free Kids. (2016). Herbal Ecstasy.
American Psychiatric Association. (2013). Diagnostic and Statistical Manual of Mental Disorders (5th). Arlington, VA: American Psychiatric Association.
National Institute on Drug Abuse. (2011). Club drugs.
Dryden-Edwards, R. (2015). eMedicineHealth.com. Club drugs.
Jason, L. A., Salina, D., Ram, D. (2015). Oxford recovery housing: Length of stay correlated with improved outcomes for women previously involved with the criminal justice system. Substance Abuse, 37 (1), pp. 248-254.
National Institute on Drug Abuse. (2011). Trends & statistics.
More resources about
Herbal Ecstasy Rehab

: