LGBTQ Rehab Centers for Gay, Lesbian, Bisexual, or Transgender Near Me
Addiction is a complex condition that can be treated in many different ways. Not everyone responds to the same type of treatment in the same way. Some rehabs cater to the unique needs of a specific population so that patients who belong to that group receive the appropriate care they need to recover from addiction.
For example, LGBTQ rehabs centers provide a safe, compassionate, and understanding space for individuals struggling with substance abuse.
Substance Abuse in the Gay, Lesbian, Bisexual and Transgender Community
Members of the lesbian, gay, bisexual, transgender, and queer/questioning (LGBTQ) community struggle with alcohol and drug addiction at rates estimated to be double those of the general population.1 Some factors that might contribute to this population's vulnerability to addiction include discrimination, stigma, higher rates of depression, family rejection, and a desire to fit in with other members of the LGBTQ community who use alcohol or drugs.1
LGBTQ community members might have difficulty asking for help with a substance use disorder because they might fear judgment or discrimination from people who are in a position to help them. Often, people who identify as LGBTQ have had negative experiences with healthcare and other treatment providers, and they may fear similar encounters.1 Additionally, substance use disorders are stigmatized, and members of the LGBTQ community might be hesitant to compound the stigma that they could face based on their sexual identity. Seeking help from rehabilitation centers with programs geared toward LGBTQ needs can make it easier for members of that community to get the support they need to overcome addiction.
What Are LGBTQ-Oriented Drug and Alcohol Addiction Rehab Centers?
Substance Abuse Rehab Treatment Process

The journey to a healthy, sober life is not a quick and easy one. It is a lifelong commitment of dedication and hard work. The rewards gained from transforming a life of addiction into a life of recovery, however, are immeasurable and well worth the effort. Like any journey, the road to sobriety begins with simple steps forward. Read More
LGBTQ-oriented rehab centers offer help designed specifically for members of the LGBTQ community. For example, programs are available for gay and for lesbian patients. Participants in these programs have sexual orientations like those of their peers in drug and alcohol treatment.
Additionally, both program participants and staff share an understanding of the stressors that LGBTQ members deal with because of their sexual orientation. Staff members receive specialty training to better equip them to address the needs of their LGBTQ patients. Perhaps most importantly, LGBTQ community members know that facility staff and other program participants will accept them, without judgment or discrimination.
LGBTQ rehab centers offer therapy and treatment designed to help resolve problems unique to this community while providing general help with addictions. For example, a drug rehab center focused on LGBTQ participants might teach people how to deal with common stressors without resorting to drug or alcohol use.
These programs might help participants cope with:
Homophobia.
Discrimination.
Possible rejection by family members.
Coming out.
Dealing with depression.
Similarly, people who identify as transgender might learn how to better handle problems related to being misgendered without abusing substances to numb themselves to the pain. Most LGBTQ rehab centers also focus on helping participants accept their sexual orientation or gender identity, as a lack of self-acceptance can worsen psychological difficulties for members of these communities.
As with most substance use treatment programs, LGBTQ-specific treatment often begins with detoxification, in which the participant eliminates the problematic substance from his or her body
Specialized substance abuse treatment programs geared toward members of the LGBTQ community have much in common with more general treatment programs. Participants will choose between more intensive inpatient programs, in which people are under professional supervision 24 hours a day, and less immersive outpatient programs, in which people come to the facility for treatment but do not reside there. Individual LGBTQ-specific substance use treatment programs might also vary in their prescribed duration of treatment and in terms of their ability to administer medications (to help stabilize mood or ease anxiety, for example). As with most substance use treatment programs, LGBTQ-specific treatment often begins with detoxification, in which the staff members utilize a set of interventions to manage withdrawal and eliminate the substance from the patient's body.
As is the case with any health treatment, participants in substance use disorder programs geared toward LGBTQ needs can expect that facility staff will keep their information confidential in accordance with the Health Insurance Portability and Accountability Act (HIPAA). LGBTQ-specific programs are especially sensitive to the need for private and confidential treatment. This confidentiality can be vitally important to people who might suffer stigma or other negative consequences related to their sexual identity as well as their addictions.
Executive or Luxury LGBTQ Rehab Programs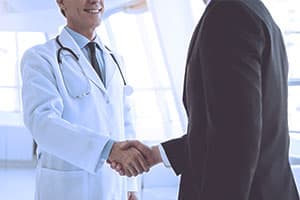 If business-related concerns have kept you, a family member, or a friend from getting help with a substance use disorder or behavioral addiction, consider an executive rehab program. Such programs combine top drug, alcohol, or behavior addiction treatments with the freedom of computer and cellphone access, allowing executives to get treatment while keeping up with work demands.
Many executive and luxury substance and behavior addiction treatment facilities feature the best amenities you'd expect to find only in 5-star hotels, provided with your success and enjoyment in mind. Such facilities provide options such as chef-prepared meals, fine linens, gym facilities, and private rooms, as well as drug, alcohol, or behavior addiction treatment while you or a loved one relaxes in comfort.
Substance Use in LGBTQ Youth:
LGBTQ youths experience particularly high rates of substance abuse.1 Feelings of isolation and loneliness stemming from the perceived need to hide their sexual identity could lead young members of this community to seek comfort from alcohol or other drugs. According to the Substance Abuse and Mental Health Services Administration (SAMHSA), LGBTQ youth may turn to alcohol and drugs as a way of coping with stigma, shame, ridicule or antigay violence from their peers. They may also use substances as a means to deny their feelings for people of the same sex.2

How to Find LGBTQ Rehab Centers Near Me

Whether you want to find an LGBTQ rehab facility near you or are willing to travel out of State, learning as much as you can about these kinds of addiction treatment centers can help make the decision to enter and the transition into rehab easier.
Read More
When looking at rehab programs designed specifically for the LGBTQ community, you need to consider many factors. Lots of programs cater to LGBTQ people, so you don't need to choose a program that you don't feel completely comfortable with. Here are some questions you might want to consider when evaluating LGBTQ-related treatment programs:
Which aspects of the LGBTQ community are represented? Some LGBTQ rehab centers reach out to all members of the community, while others may be designed for a specific segment. Some drug rehab programs may be designed to accommodate and treat a population that is specifically made up of lesbian women, and not gay men, for example. You also may prefer a program that helps all members of the LGBTQ community to one that deals with only one segment of the population, depending on your needs.
How much training do staff members have with LGBTQ issues? Although all rehab centers that cater to the LGBTQ community should be accepting, some may not train staff as well as others. Make sure that staff members are accepting of your orientation and have experience dealing with the problems that people of your orientation face. Staff should be equally experienced with LGBTQ and addiction issues so that the experience is most effective for you. Avoid programs offering "conversion" or "reparative" therapies. These interventions, which are aimed at changing one's sexual orientation or gender identity, have been found to be ineffective and frequently harmful. Many professional organizations have denounced these interventions, and a number of states have banned them.3,4
What treatment programs are available? Don't get distracted by the fact that the program is LGBTQ-oriented; make sure you know exactly what treatment options are available. You want to choose a program that offers therapy and other treatments that you feel comfortable with.
Is there aftercare available? You may need extra support after you finish your rehab program; many programs offer their own outpatient therapy and other support to people who have recently finished rehab, or they'll help you devise a strong aftercare plan prior to discharge and connect you with appropriate aftercare to support your long-term recovery.
What is the program's success rate? The success rate should be fairly high. A program that doesn't work for most people probably isn't going to work for you. However, no program works for everybody, so a figure boasting a 100% success rate may not be accurate.
How much does the program cost? Get details about costs up front. There are many options to cover the cost of treatment. If you have medical insurance, it may cover some of the cost. Many programs also offer payment plans or financing.
Substance Use Differences in the LGBTQ Community
There are many demographic factors that influence differences in rates of substance use between members of the LGBTQ community and their heterosexual counterparts. Not only are substance abuse rates higher for members of the LGBTQ community, they tend to favor different substances than those abused by heterosexual people. People who identify as LGBTQ are also more likely to report cocaine and methamphetamine as their substance of choice, while heterosexual people are more likely to report alcohol as their primary misused drug.2

With the right treatment and some work, you can defeat your substance use disorder in an environment that's comfortable and accepting of your sexual orientation and/or your gender identity.
---
Articles Related to Rehab for LGBTQ
More resources about
Gay, Lesbian, Bisexual, Transgender

: