Fentanyl Addiction Rehab Treatment Centers Near Me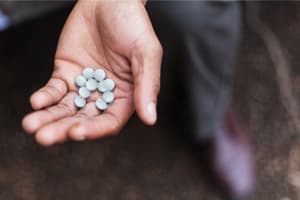 Fentanyl (Actiq, Duragesic, Sublimaze) is a synthetic opioid painkiller up to 100 times more powerful than morphine.1
Fentanyl is highly addictive and frighteningly potent—overdose risks run high, especially when a person does not realize that a drug they are taking contains fentanyl.2 When used in high doses, fentanyl can have a dangerous depressant effect on the respiratory system, causing breathing to slow or stop completely.2 If you or someone you care about is struggling with fentanyl addiction, it may be time to consider a fentanyl detox and rehabilitation plan.
Fentanyl Medical Detox
The fentanyl medical detox process can last up to several days.2 Detox is the beginning of a longer-term treatment that facilitates the natural clearing of the last traces of drugs from the body. During detox, patients may experience symptoms of withdrawal that occur when use is tapered off or stopped completely.
People who suffer from addiction to opioids like fentanyl may experience the following withdrawal symptoms during detox:3
Fentanyl is a powerful drug that affects numerous systems in your body, so the detox process can be especially difficult. Due to the intense discomfort of fentanyl withdrawal symptoms,4 rehab center medical staff will likely prescribe medications to help manage withdrawal and potentially shorten the length of the detox process.3,5 Other medications may also be prescribed for specific withdrawal symptoms like stomach cramps, diarrhea, nausea, or vomiting.5
Treating Fentanyl Addiction
The process of treating fentanyl addiction is not an easy one. Each stage of fentanyl rehab comes with unique challenges that affect each person differently. However, if you want to break the cycle of fentanyl abuse and put an end to the horrible toll addiction takes on your body, then rehab treatment is your best option. In fentanyl rehab, trained addiction specialists, medical professionals, and mental health experts will help guide you through each step of the recovery process:
Patient intake and assessment is a crucial step in your rehabilitation process. During this initial phase, addiction specialists will learn about your individual situation, physical and mental health issues, and potential barriers to recovery to determine the best course of treatment. They may ask personal questions about the age at which you first started using drugs, how often you use drugs, and if you have used fentanyl in combination with any other drugs recently. They may also ask about your family history of drug or alcohol use, and your medical history. Medical staff will evaluate your mental health status, and assess for any history of depression, anxiety, or other significant mental health issues. It is important to be honest during this process; your safety and chances for a lasting recovery depend on your answers.
Finding the Right Fentanyl Rehab Center Near Me

Inpatient rehab treatment can be highly effective, with some studies pointing to better recovery outcomes for those spending at least 90 days in treatment. Outpatient rehab options exist for those who prefer to live at home while attending counseling and participating in other forms of substance abuse treatment for several days a week at the rehab facility.
Read More
Following the initial assessment and detox process described above, fentanyl rehab patients begin formal addiction treatment. Most addiction treatment programs last for 30, 60, 90, or sometimes up to 180 days. Because fentanyl is such a powerful opioid, rehab medical staff may recommend longer treatment to maximize the support and care patients receive and increase the likelihood of continued sobriety.
Most fentanyl and other opioid rehab centers utilize medication-assisted therapy (MAT) in combination with other forms of behavioral therapy commonly used in drug addiction treatment. MAT has been found to be most effective in helping people addicted to fentanyl and other opioids achieve and maintain sobriety.5 Medications frequently prescribed as part of a MAT protocol to manage opioid dependence include:3
As the patient nears completion of fentanyl detox, the addiction center staff will work with the patient to develop an aftercare plan. Aftercare refers to the ongoing follow-up treatment for substance abuse that occurs after the initial rehab program. For example, many people recovering from fentanyl addiction attend support groups or outpatient group therapy programs. Others may prefer to see a counselor once per week. Aftercare can also include establishing a strong social support system and participating in hobbies that are satisfying and keep you busy.
About Fentanyl Rehab Centers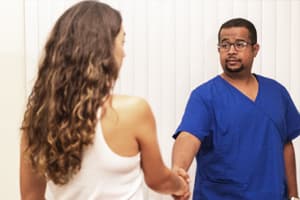 Fentanyl rehab centers provide a safe place for individuals suffering from opioid addiction to break free of their habit in a safe, comfortable environment. At a fentanyl treatment facility, you will be supervised throughout your detox process to ensure your safety. You will receive ongoing assessments to ensure that the program is tailored to meet your needs as you progress. If you experience any psychological symptoms during the withdrawal process, or if you suffer from any pre-existing mental health conditions, the rehabilitation team will be there to help manage the issues.
If you have professional responsibilities that you do not want to interrupt during treatment, consider enrolling in an executive fentanyl rehab program that caters to professionals.
When you are ready to choose an addiction treatment center, you will need to decide whether treatment in an inpatient or outpatient setting will be more suitable. Outpatient programs allow you to live at home and attend treatment for a specific length of time (usually 2 to 8 hours) each weekday. While completing an outpatient program, you can continue daily activities such as work, school, and other obligations. Inpatient programs, however, are beneficial because they provide around-the-clock supportive care while allowing you a distraction-free environment to focus on overcoming your addiction.
If you have professional responsibilities that you do not want to interrupt during treatment, consider enrolling in an executive fentanyl rehab program that caters to professionals. There are also luxury rehabs that offer specialty amenities such as spa treatments, catered meals, and fitness centers. Fentanyl addiction treatment is a huge challenge to overcome, but you can beat it with help.
Free Online Insurance Coverage Checker for Fentanyl Rehab
Use the free online insurance coverage checker tool below to find out if your health insurance provides coverage for fentanyl addiction rehab and other rehabilitation treatment plans for substance abuse recovery.
Choose the Fentanyl Drug Rehab Program That's Right for You
The key to finding a fentanyl drug rehab program that is right for you is to ask yourself about your needs and preferences, and identify those rehab centers that meet your criteria. For example, some people have specific dietary restrictions due to allergies, vegetarianism, or gluten-free preferences. If maintaining your diet is important to you, there are fentanyl addiction treatment programs that offer customized meal plans and dietary accommodations.
Make sure that the rehab program you choose feels right to you, and don't enroll in a center you feel uncomfortable with just because of pressure from family, friends, or other factors. When deciding on the best fentanyl rehab program for you, ask yourself these questions:
Are You Ready to be Free from Fentanyl Addiction?
Fentanyl addiction does not have to rule your life. Reclaim your freedom from fentanyl addiction and enroll in a detox and addiction treatment program today. Recovery is a lifelong process and the caring people at fentanyl rehab centers want to help you build your recovery on a strong foundation. There is help available for every person, every lifestyle, and every addiction.
More Questions About Fentanyl Rehab Insurance?
Get personalized support and have your questions answered via text message.

Alternatively, you can visit our 
Frequently Asked Questions
 page.
More resources about
Fentanyl Rehab

: