Executive Drug and Alcohol Rehab Treatment Centers Near Me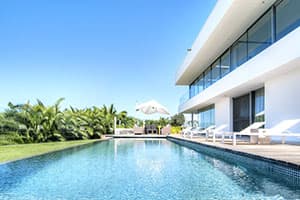 The top executive rehab centers accommodate busy schedules and otherwise cater to the needs of CEOs or celebrity personalities. These executive rehab facilities are ideal because they allow residents to participate in their work duties and interact with their clients, even during treatment.
Why Choose Inpatient Drug and Alcohol Treatment?
Inpatient rehab programs for executives are beneficial because they provide 24-hour care as well as some separation from normal day-to-day life. Inpatient settings are ideal for those who face numerous temptations in their everyday environments. For busy executives and CEOs, these programs may also provide a much-needed respite from many of the stresses of a fast-paced business life and a chance to place their focus on getting sober.
Executive rehab centers, however, do not completely force a removal of the executive from their business during treatment. The individual can engage in treatment but still attend to some of the operational needs of the company and keep a presence in the business. Recovering executives and CEOs in treatment at one of these facilities may also make connections with others they can relate to on a professional level and with whom they can share their struggles with substance abuse.
How Does Inpatient Differ from Outpatient?
Inpatient facilities require patients to live at the facility to best provide them with 24-hour supervision and care. This means that no patient will ever have to go through any part of rehabilitation without the round-the-clock care and support of the treatment team, as well as that of their peers.
Outpatient programs allow patients to continue living at home. This allows for the continuation of work, school, and other activities outside of treatment hours. The level of care in an outpatient program is less intensive than inpatient, however. Fortunately, an executive inpatient rehab offers both the higher intensity of care and the ability of the executive to continue fulfilling some of their professional responsibilities while living at the center. This means outpatient is not your only option if you are a high-profile CEO or business leader.
What Can Be Treated?
Rehabilitation programs can treat a number of substance addictions, including: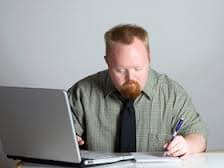 Substance addictions treated by inpatient executive and luxury rehabs aren't limited to the above. Some programs may even be able to treat both substance addictions and mental health disorders (i.e., dual diagnosis treatment). Some facilities will also offer medical detox, where you can ensure you are safe in the hands of professionals as your body withdraws from substances and adjusts to sobriety. Make sure to select a program that meets your unique needs.
How Long Does Inpatient Drug and Alcohol Rehabilitation Last?
The time you spend in an inpatient program will depend on a variety of factors including your addiction severity, your ability to take time away and attend treatment, and your financial resources. Inpatient executive rehab centers have rehabilitation that most often lasts four to six weeks; however, there are a variety of options including:
As a high-profile CEO with employees who depend on you, you may feel uneasy about leaving for an inpatient stay, especially for a duration of 3 months or more. However, consider the cost of not getting help: you could spiral further down into your addiction, irreparably harm your health, destroy your relationships, or ruin your finances. Also consider that you aren't at your best when you're impaired by substances and that your company will run better when you take the time to get healthy.
Attending an executive rehab center affords you the opportunity to stay connected to your professional life while taking time to learn how to live without drugs and alcohol. While it may be hard initially to swallow the idea of going away for a period of weeks to months, in the end it may save your business, your reputation, and even your life.
What Happens During Treatment?
Exactly what your treatment will entail will depend entirely on your personal situation, including what substances you abuse, how long you've been addicted, whether you require medical detox, your mental health, and previous treatment attempts.
Treatment often incorporates:
Talk therapy.
Peer support groups.
Individual counseling.
Medications.
Intake
During intake, staff will interview you about your substance use history, physical and mental health, and other issues that may determine your treatment plan.1
Detoxification
Detoxification provides a safe environment in which to withdraw from substances.2 For many people, detox is the first priority and sets the stage for their recovery.
Specialized Care
Executive rehabilitation is a specialized type of care. These centers focus on the needs of high-profile patients and provide the privacy needed to prevent you from suffering a hit to your reputation.
Aftercare
Aftercare helps you prevent relapse by attending to your physical and mental health after treatment ends. This may include attending recovery meetings, engaging in therapy, or even counseling by telephone.3
Paying for Executive Treatment
Rehab programs that cater to the executive, CEO or celebrity client is likely to be more expensive than some other programs. Amenities may be similar to those found in a luxury treatment center, and often rooms are private, upping the cost. Often these facilities are situated in scenic locales, such as near the beach or in remote mountainous locations. You may pay a premium for a program in a setting like this, as well.
The cost of an executive rehab center may be worth it for you if it keeps you meaningfully connected to your business and protects your privacy and reputation. And of course, your life is worth more than any monetary amount.
If the cost of treatment is too big of a burden to bear upfront, you may look into financing options, healthcare loans or credit cards, and even scholarships. It's also likely that your insurance (if you have it) will cover at least some part of your stay. When you're looking into programs, have your insurance information with you; staff at the center may be able to input your information and give you an estimation of what your financial responsibility will be.
There is always help available for drug or alcohol addiction, no matter your situation. Don't let addiction steal any more from you. Reach out for help and begin your recovery.
Best Rehab Centers for Executives and CEOs Near Me
If you're wanting to find the best inpatient rehab center for executives near you, it's important to carefully consider the various types of treatment programs available to ensure your needs are met. The best and most effective treatment is that which is tailored to your individual needs, whether it's short- or long-term, residential inpatient, outpatient or dual diagnosis programs.
Depending on your location, you may find there is not an appropriate treatment facility in your area for CEOs. However, if there are centers nearby, consider the pros and cons of being admitted to a local program versus traveling out of state. Our rehab directory can help you search through treatment providers throughout the United States. Some popular States include California, New Jersey, Florida and Texas.
Recommended Rehab Treatment Articles
Sources:
Center for Substance Abuse Treatment. Substance Abuse: Clinical Issues in Intensive Outpatient Treatment. Rockville (MD): Substance Abuse and Mental Health Services Administration (US); 2006. (Treatment Improvement Protocol (TIP) Series, No. 47.) Chapter 4. Services in Intensive Outpatient Treatment Programs.
Center for Substance Abuse Treatment. Substance Abuse: Clinical Issues in Intensive Outpatient Treatment. Rockville (MD): Substance Abuse and Mental Health Services Administration (US); 2006. (Treatment Improvement Protocol (TIP) Series, No. 47.) Chapter 5. Treatment Entry and Engagement.
McKay, J. R. (2009). Continuing Care Research: What We've Learned and Where We're Going. Journal of Substance Abuse Treatment, 36(2), 131–145.
More resources about
Executive / CEO

: