Choosing the Best Duramorph Rehab Center Near Me
Duramorph rehab programs help people who have become addicted to this prescription painkiller. Duramorph is a highly potent painkiller that has to be injected; it is only prescribed if the patient is in severe pain and doesn't respond to other forms of medical treatment. People who have a history of narcotics addiction or who use Duramorph regularly are at risk of becoming addicted to it. Usually addicts have to attend an inpatient Duramorph rehabilitation program in order to stop using Duramorph once they become addicted.
Why Do You Need Inpatient Treatment?
Although there are outpatient rehabilitation services available for most addicts, inpatient Duramorph rehab programs are much more effective. Unlike outpatient services, which allow patients to live at home while attending therapy sessions at the treatment center, inpatient Duramorph rehabilitation programs require patients to live at the rehabilitation center. These services are effective because they allow patients to receive intensive medical and psychological treatment and to live with other people who are struggling with the same addiction.
Who Benefits Most From Inpatient Duramorph Rehabilitation?
People who abuse or are addicted to Duramorph will benefit greatly from inpatient Duramorph rehabilitation services. It's important to understand the difference between proper use and abuse of this drug. When it comes to prescription drugs, abuse is sometimes confusing because a doctor initially prescribed the drug.
If a patient takes the medication as prescribed, discusses concerns with his or her doctor, and makes no changes to the medication schedule without the doctor's permission, the patient is using the drug appropriately, even if he or she is using it a lot. If a patient takes the drug more often than prescribed or in larger doses than prescribed, this constitutes abuse of the drug. Drug abuse often becomes addiction — a serious problem in which the patient feels he or she cannot function without using the drug and begins to center his or her life on obtaining and using it. Inpatient rehab can help correct abuse and addiction problems.
Tolerance Issues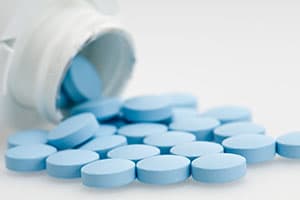 One problem with Duramorph that can lead to addiction is that the user's body may build up a tolerance to the drug. Tolerance is a state in which the body gets used to the drug and the user needs a higher dose to feel any effects. This happens with both legal and illegal drugs; the difference is that Duramorph users are generally using the drug because a doctor told them to and not because they are trying to get high.
Tolerance issues can also lead to dependence on the drug. As the body gets used to having Duramorph, it begins to crave it, and users may become physically ill if they don't take the drug regularly. Duramorph rehab centers address this issue via detoxification — a process in which a person gradually withdraws from a drug while under medical supervision.
Free Online Insurance Coverage Checker for Duramorph Rehab
Use the free online insurance coverage checker tool below to find out if your health insurance provides coverage for Duramorph addiction rehab and other rehabilitation treatment plans for substance abuse recovery.
Are Duramorph Rehab Programs Private and Confidential?
All Duramorph treatment programs respect confidentiality to one extent or another. By law, all medical treatment must be confidential; rehabilitation staff members are not allowed to share the details of your treatment with others, and you are guaranteed confidentiality when you speak with doctors and therapists.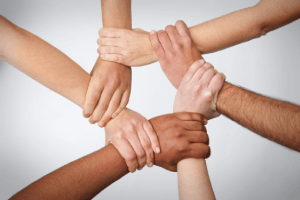 90-Day Addiction Rehab Program
If you or someone you love is having a hard time quitting drinking or abstaining from drug use, you might want to consider a 28-day or 30-day drug rehab. One-month rehab centers give you a chance to get and stay clean without requiring a long-term commitment. Read More
Privacy, however, doesn't necessarily extend to your living quarters. Many Duramorph treatment centers assign roommates to patients to save costs and increase accountability. You may be able to get a private room if you are willing to pay extra, depending on the Duramorph rehab center's policies.
How Long Does Duramorph Inpatient Rehabilitation Last?
Duramorph rehabilitation programs can last anywhere from 30 to 90 days or more, not counting the seven to 14 days it takes to detoxify your body. The specific length of your program depends on your needs. Many people make an initial commitment of 30 days and then discuss their need for continuing care with their doctors to determine whether they should stay any longer. Many Duramorph rehab programs are flexible about time limits so patients can adjust the program length as necessary to meet unique treatment needs.
The Recovery Process
Programs vary, but most Duramorph rehabilitation programs follow a certain structure. Here's what you can expect if you go into this kind of rehab program:
Intake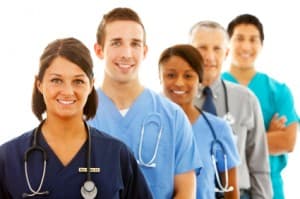 An intake process. You will meet with an intake counselor who will take your history. You'll have to share your medical history, including history of psychiatric illnesses such as depression or addiction issues, as well as how long you have been taking Duramorph.
The detoxification period may be physically uncomfortable, but doctors will help reduce your discomfort as much as possible. You will undergo withdrawal from Duramorph based on doctors' orders and remain under medical supervision for about one to two weeks.
Rehabilitation therapy. After you complete detoxification, you will receive therapy and other assistance to help you overcome psychological aspects of addiction. Therapy will be aimed at helping you understand what motivates you to abuse Duramorph and learning coping techniques to stop you from returning to drug use.
You'll get medical help for the underlying disease that caused you to need Duramorph in the first place. You'll also get help with any co-existing conditions, such as depression or bipolar disorder that may contribute to misuse of drugs.
After you finish rehab, you'll have outpatient therapy for at least one year to make sure that you have the help and support you need to stay sober while resuming normal daily activities.
Luxury Rehab Centers for Duramorph
If business concerns have stopped you, a family member or a friend from getting assistance for a drug or alcohol problem or behavioral addiction, executive rehabilitation programs may be what's needed. Combining top drug, alcohol or behavior addiction treatments with the freedom of computer and cell phone access, an executive or company president can get treatment in comfort and style.
Many current substance and behavior addiction treatment facilities feature the nicest amenities you'd expect in 4 and 5-star hotels, with your success and enjoyment being the primary goals. From 5-star chef-prepared meals and fine linens to gym facilities and private rooms, you can get the greatest drug, alcohol or behavior addiction treatment for yourself, your family member or your friend while relaxing in comfort. For help locating the perfect luxury treatment centers for Duramorph addiction, call our toll-free hotline as soon as possible at .
Cost of Duramorph Addiction Treatment
Many Duramorph rehab centers are relatively expensive. You have to pay for room and board, therapy and medical care. Rehab centers may have different meal or activity plans you can choose from in order to reduce the price.
You may also be able to get some help from your insurance company, as Duramorph rehabilitation programs are often considered medical treatment. In addition to insurance, you might be able to obtain private financing from the rehabilitation center itself, which will allow you to pay for services in installments instead of up front.
Location of the Duramorph Rehabilitation Center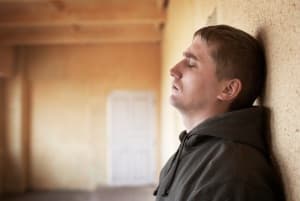 The location of your rehabilitation center also affects the price; if you have to travel far, you'll pay more because of transportation costs. However, if there are no high-quality Duramorph treatment centers nearby, you may have to travel. Some people prefer to travel for treatment since it gets them away from the distractions of their usual routine.
Staying Sober When You Come Home
Your aftercare program will be extremely important once you leave rehab. After spending a long period of time in a structured Duramorph rehabilitation center, your home life may seem too chaotic or unstructured, and you may be tempted to return to using Duramorph to deal with it. Attending therapy sessions at a Duramorph rehab center can help you transition back into your regular life. It's also important to structure your days as much as possible once you come home so that you feel more in control of your life.
Readiness for Duramorph Rehab
In order to take advantage of a Duramorph rehabilitation program, you need to be motivated to change. If you deeply desire to get sober, you'll be more successful than someone who enters a program to please others. At the very least, it's important that you admit to yourself that you have a problem and that you need help to overcome it.
Items for Further Study
You may want to learn more about Duramorph addiction or addiction in general. Here are some topics you can investigate in more depth:
Intervention programs. If the Duramorph addict in your life doesn't think he or she needs a Duramorph rehab facility, you may want to look into intervention. Interventions consist of confronting the addict in the presence of an addictions counselor who specializes in interventions and insisting that the addict go to rehab.
Detoxification. You might want to talk to your doctor about the effects of detoxifying from Duramorph or other drugs.
The intake process. Talk to someone on staff at a Duramorph rehab center to find out more about how intake works.
Inpatient and outpatient treatment. Learn the advantages and disadvantages of both types of treatment so you can make an informed decision.
Treatment methods. There are many different treatment models. Learn about different ways to treat addictions to find the model that will work best for you.
Aftercare options. There are halfway houses and sober living facilities in addition to outpatient therapy options. Determine which outpatient Duramorph treatment program is right for you.
Duramorph addiction can be scary because you can't control it on your own. You can still overcome it, however. Getting the right kind of help from a Duramorph rehab center will allow you to put your life back together and live happily again.
More resources about
Duramorph

: