Disulfiram Rehab Treatment Near Me for Alcohol Addiction
Disulfiram is a drug that some alcoholics take in order to help them stop drinking alcohol, and it causes users to get violently ill if they ingest alcohol. This drug is often administered at special disulfiram rehab centers. Although it doesn't eliminate cravings for alcohol, it often makes consuming alcoholic beverages so unpleasant that patients stop drinking. If you or a loved one would like to find a disulfiram rehab center, please call .
Disulfiram Rehab Programs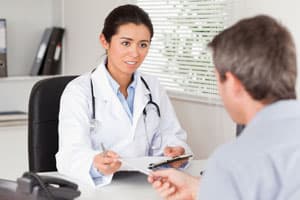 Disulfiram is usually administered as part of an alcohol rehab treatment program. Most facilities that use this drug are inpatient disulfiram rehab programs. Inpatient programs require the patient to live at the disulfiram treatment center. This has several advantages for recovering alcoholics:
Alcoholics reside among other people who are learning to live without using drugs or alcohol. This helps the recovering alcoholic feel less alone with his or her problem. In addition, housing arrangements provide a built-in support system, as recovering alcoholics can talk to one another about difficulties they may be experiencing.
Alcoholics have round-the-clock access to treatment. Most disulfiram rehab centers have psychotherapists and medical doctors on staff 24 hours a day. Normally, the recovering alcoholic gets individual therapy at least once a day and also has the opportunity to participate in group therapy and support group sessions; therapists are also available on an emergency basis.
Alcoholics are in an environment where sobriety is expected and encouraged. Sometimes living in a completely sober environment can help break the cycle of alcohol abuse. Alcoholics will not be around other people who encourage them to drink or people who inadvertently enable them while they are in a treatment center.
Some alcoholics prefer to get treatment via an outpatient rehab program. This type of program allows the alcoholic to continue living at home and participate in daily activities while getting treatment. If you call , you can get help figuring out which treatment option is right for you and where disulfiram rehabilitation programs in your area are located.
Do I Need Residential Rehabilitation?
The decision to enter an inpatient disulfiram rehab program is a personal one. However, inpatient programs have a higher success rate than outpatient programs. This is especially true when disulfiram is part of the alcohol treatment program. At home, it's easy for an alcoholic to forget to take his or her pill and be able to drink without getting violently ill. In rehab, staff will ensure that the patient gets all needed medications, including disulfiram.
The key question to ask yourself when deciding to pursue any type of treatment for alcoholism, including disulfiram rehabilitation, is whether you struggle with abstaining from alcohol. If you cannot keep your consumption to one or two drinks a night, feel a need to drink in order to handle stress or function normally, and have significant problems in your relationships because of your alcohol use, you may want to consider treatment. You should never be ashamed to ask for help, but if you'd rather not talk to your doctor about it, you can call for referrals to residential programming.
Are Disulfiram Rehabilitation Programs Private and Confidential?
Most programs are considered medical treatment, which is always confidential. Doctors and psychotherapists involved with your care while in a disulfiram rehab program are legally required to keep your treatment records confidential.
Whether or not you get a private room is up to the disulfiram rehab center you attend, and private rooms are usually more expensive than shared rooms. Some people may also get greater benefit out of sharing a room, as a roommate may recognize non-sober behavior, offer support and insist they work out problems without resorting to alcohol.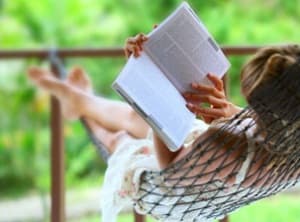 28- or 30-Day Addiction Rehab Program
If you or someone you love is having a hard time quitting drinking or abstaining from drug use, you might want to consider a 28-day or 30-day drug rehab. One-month rehab centers give you a chance to get and stay clean without requiring a long-term commitment.
Read More
Free Online Insurance Coverage Checker for Disulfiram Rehab
Use the free online insurance coverage checker tool below to find out if your health insurance provides coverage for disulfiram addiction rehab and other rehabilitation treatment plans for substance abuse recovery.
How Long Does Inpatient Disulfiram Rehab Last?
Program length usually depends on the patient and his or her doctor. However, in general, inpatient disulfiram rehabilitation lasts anywhere from 30 days to 90 days. Many people begin with a 30-day program and then extend their stay if needed.
The amount of time you need to spend in an inpatient disulfiram rehab program depends on how well you respond to other treatments for alcoholism. Disulfiram doesn't remove your cravings, so if you leave too early you may stop taking disulfiram and return to drinking.
In some cases, disulfiram rehabilitation may last longer than 90 days. Court-ordered rehab programs can last for up to one year, and some people voluntarily choose to stay in rehab for a long period of time because they believe they need extra help maintaining their sobriety.
What Happens During Treatment?
Disulfiram treatment for alcoholism involves several stages. First, you'll talk with an intake counselor, who will assess your needs and determine if there are any underlying mental or physical health issues that are influencing you to drink. He or she will also determine the best course of treatment for you.
Next, you may need to detoxify from alcohol. This involves gradually withdrawing from the alcohol under the supervision of medical personnel so they can minimize side effects of withdrawal and make you as comfortable as possible. Most doctors want to detoxify you before starting you on disulfiram treatment, so you have the best chance of not drinking and won't get sick from the treatment.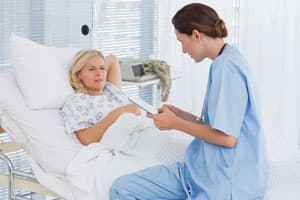 Detoxification can take up to seven days. After this stage is over, you'll begin your inpatient rehab program. You will probably be prescribed disulfiram as part of your treatment. However, you will also get psychotherapy to help you reduce drinking cravings, as disulfiram doesn't eliminate these cravings. After 30 days, you and your doctors will reevaluate your treatment plan and determine your next step.
When you leave rehab, you will have to participate in outpatient therapy for at least a year to make sure you don't return to drinking. You may or may not be expected to keep taking disulfiram during the aftercare period, depending on what your doctors think is best for you.
Paying for Disulfiram Treatment
Disulfiram rehab centers can be expensive, especially if you get a private room or go to a treatment center located in a remote location. Treatment can cost thousands of dollars. However, insurance covers many rehabilitation programs.
If insurance does not cover your treatment, you can usually talk to an intake person about payment options. Most disulfiram treatment centers are willing to work with you so you can get the help you need. You can also call to find out about low-cost treatment options in your area.
Should I Travel or Stay Near Home?
You can save some money by attending a disulfiram treatment center closer to home. This will also allow friends and family to visit you on designated visiting days. However, some people prefer to go to treatment centers that are far away so that nobody knows they are getting treatment for an addiction problem.
I Want to Find an Executive or Luxury Rehab Center
If executive circumstances have hindered you or a spouse from getting care for a narcotic or prescription drug problem or behavior-related addiction, Executive Rehabs will be of interest. Leveraging excellent narcotic, prescription drug or behavior addiction treatments with the flexibility of occasional computer and phone access, a member of the management team can get clean and sober away from the spotlight.
Many people who once thought they couldn't live without alcohol have gone on to live successful, happy lives after getting appropriate treatment.-Rehabs.comMany fine narcotic, prescription drug or behavior addiction treatment facilities provide the excellent amenities you'd only expect in four and five-star hotels, with your success and well-being being the biggest goals. From fine linens and gym facilities to 5-star chef-prepared meals and in-house massage therapy, you can get the perfect substance abuse and behavior addiction treatment for yourself or a spouse while enjoying the surroundings. If you need a hand in finding the top luxury treatment programs for Disulfiram addiction, dial our toll-free hotline as soon as you're able at .
What Happens After Rehabilitation?
In order to maintain long-term sobriety, you'll need to keep attending your outpatient program until your doctors think you are ready to live independently. You may also need to continue disulfiram treatments once you leave rehab to help you stay sober.
Are You Ready for Sobriety?
It's important to make sure you are ready to accept that you have a problem and want to find a solution before attending a disulfiram rehab program. Disulfiram makes you seriously ill if you drink, and if you are not ready, you may end up drinking while you are on it and incapacitate yourself.
Things to Research Further
If you or someone you love is in need of an inpatient disulfiram rehab program, you might want to learn more about assessment and intake proceedings. If the addict in your life is not ready to admit he or she has a problem, you may also want to learn about interventions which are structured ways of confronting the addict and getting him or her to accept treatment.
Above all, don't lose hope. There are lots of disulfiram rehab programs that can help you or your loved one conquer alcohol addiction. Many people who once thought they couldn't live without alcohol have gone on to live successful, happy lives after getting appropriate treatment. Please call to learn about your treatment options today.
More resources about
Disulfiram

: