How is the Drug Depade Used in Addiction Rehab Treatment Programs
A Depade rehab center treats those who have dependencies or addictions to Depade. According to WebMD, this drug is taken most commonly as a 50 mg pill once per day. It is a part of an opiate treatment program. Depade is an opiate antagonist, so it works to prevent the effects of opiates.
Inpatient Rehab Programs
Opiate withdrawal symptoms can occur if opiates are taken with Depade, so inpatient rehab centers are common. These centers can monitor patients 24 hours per day, which helps make sure that they do not have any dangerous or life-threatening withdrawal symptoms.
Inpatient Treatment vs. Outpatient Rehab Clinics
Inpatient facilities that use Depade as a treatment monitor patients for withdrawal from opiates. Depade is used to eliminate the side effects of opiates, like pain relief and euphoria, and helps reduce the cravings and desire to take opiate drugs.
Outpatient clinics work best for patients with mild-to-moderate addictions or dependencies. Patients can maintain a normal day-to-day life and go to work, school or participate in other activities. Depade rehab centers based on outpatient procedures may give patients the drug on a take-home basis, but patients must be sure not to take opiates with it. Taking opiates with this drug can cause sudden withdrawal symptoms.
Inpatient Rehab Center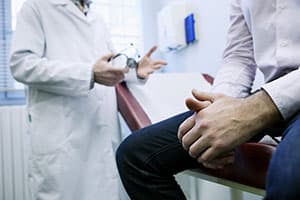 If you or someone you love is struggling with drug and alcohol addiction, you may need to find an inpatient drug rehab center. Inpatient drug rehabilitation centers can give you the intensive therapy and tools you need to defeat alcohol and drug addiction so you can get back on the right path and live a successful, happy and productive life.
Getting help for addiction is one of the most important choices you can make for yourself or someone you love. Seeking assistance is a hard decision to make and not one that should be made by simply looking for the biggest advertisement in a community telephone guide. If you're looking for outpatient drug rehab centers, there are quite a few factors you should keep in mind before you choose any one program over another. Knowing what these factors are and how they impact your treatment can help you make the tough choice about where to turn for help. Read More
When Is Residential Rehabilitation Needed?
Moderate-to-severe addictions or dependencies to opiates can be treated with Depade. This is best completed in an inpatient facility. Mild-to-moderate conditions may not need a residential rehab facility.
Free Online Insurance Coverage Checker for Depade Rehab
Use the free online insurance coverage checker tool below to find out if your health insurance provides coverage for Depade addiction rehab and other rehabilitation treatment plans for substance abuse recovery.
Is Rehab Private and Confidential?
The U.S. Department of Health and Human Services placed HIPAA laws into effect that allow for patient security and confidentiality. Patients must sign off on any medical paperwork that is being released to a third party, unless it is an emergency.
Will I Have My Own Room During Recovery?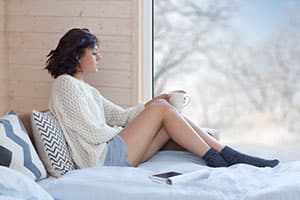 CEO or executive programs, celebrity programs, and those that offer high-quality amenities and resort-like atmospheres may offer private rooms to patients for security and privacy. This is, however, not the most common way to room. Many Depade rehab centers will offer a shared room for patients. Call us at for information on the rooming situation of the Depade rehab clinic near you.
What Is Treated?
Depade abuse
Depade addiction
Depade dependencies
Opiate addiction
Opiate abuse
Opiate dependency
Emotional dependencies to opiates or Depade
The Depade treatment center you attend may offer other treatments for additional drugs or substances as well.
How Long Does Rehabilitation Last?
Most patients attend rehabilitation for 28 to 90 days. This is the most common length of stay, and these programs are offered at most Depade rehabilitation centers. Patients with serious and severe addictions may choose to stay in a program that is extended. Extended programs may last up to one year.
Extended drug rehab, 90+ days
What Is Treatment Like?
Treatment starts with the intake process at the Depade rehab clinic. The clinic collects medical information, discusses the length of time the patient will stay and determines financial obligations.
Next, patients will complete detoxification to make sure the drug is out of the body. Detoxification lasts between a few days and a few weeks. The length of detoxification is determined by the severity of the drug abuse and addiction. Detoxification is completed before introducing the patient to rehabilitation and to his or her peer group.
Rehabilitation is completed after detoxification. This includes addiction therapy, group talk, discussions and additional treatment to help patients achieve emotional freedom from opiates. Depade is often used during this time to assist patients in lessening cravings for opiate drugs.
Paying for Rehabilitation
A Depade center may accept government funding, cash or other methods of payment. The most common methods accepted include:
Credit cards
Cash
Payment plans
Loans (internal)
Financial aid (government or from the clinic itself)
Finding the Best Depade Rehab Centers Near Me
Our hotline, at , is happy to discuss your options for treatment near your current home or across the country. Traveling sometimes aids patients in relaxing and focusing on rehabilitation, without the stress of home and the people there. Other patients may enjoy being close to home, so this is all dependent on your personal preferences.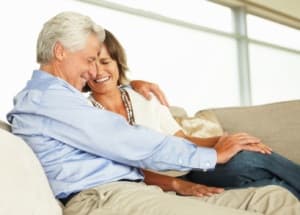 There are Depade rehab centers all over the United States, so it is possible to travel and get help.
I Want to Find an Executive or Luxury Rehab Center
When work responsibilities are hindering you or a relative from getting help for a problem with narcotics or prescription drugs or behavioral addiction, executive rehab treatments would be invaluable. Pairing great substance abuse and behavioral addiction treatments with the flexibility of occasional laptop and mobile access, an executive team member can achieve sobriety while remaining productive.
Frequently, contemporary drug treatment centers offer the luxury amenities you would expect only in the world's finest hotels, with your enjoyment and well-being being the top priorities. From private rooms and 5-star chef-prepared meals to fine linens and gym facilities, you can get the best-rated drug abuse and behavior treatment for yourself or your relative while relaxing in style. If you need help locating excellent luxury treatment facilities for Depade addiction, call our helpline free of charge today at .
What About After Treatment?
A sober living environment or halfway house is one way patients can maintain a drug-free lifestyle with peer support after treatment. These homes allow peers who are recovering to live together. Our hotline at has information about outpatient services, like therapy, 12-step programs and group talk sessions that you can participate in after rehab.
Additional Helpful Topics
Treatment Methods
Your Depade rehab center may focus on a number of styles of programs. Many Depade treatment centers are able to create a program that suits your needs. Some common programs include:
Non-12-step programs
Non-spiritual programs
12-step programs with group meetings
Spiritual meetings
Religious programs
Get Sober Today
It's never too late to stop taking a drug that is harming your lifestyle. For help finding treatment, call our hotline at . You deserve to have a safe environment in which to conquer the drug addiction you have developed. Depade rehab centers can help you stop taking opiates without experiencing severe withdrawal symptoms and serious cravings.
More resources about
Depade

: