Choosing the Best Inpatient Darvon Rehab Center Near Me
…over 12 million people reported the non-medical use of a prescription painkiller…-CDC
Darvon is an opioid pain reliever used primarily for the treatment of mild to moderate pain. Darvon can be highly addictive, often requiring the use of a rehab program to help users end their dependencies on the drug. Though it's no longer available by prescription in the United States, Darvon can be still found for non-medical uses. Recreational use of painkillers such as Darvon is highly popular. According to the CDC, over 12 million people reported the non-medical use of a prescription painkiller in 2010 alone. Darvon rehab is typically provided on an inpatient process, with detoxification followed by behavioral therapy. The process can be time consuming but, when successful, it can lead to the beginnings of a new drug-free life for the Darvon user.
Inpatient Treatment vs. Outpatient Clinics
While most Darvon rehab programs are inpatient based, you may still be able to find an outpatient clinic that can deal with both the detoxification and rehabilitation process. Detoxification from Darvon often involves tapering, a slow process that can take several weeks to complete.
Call to find an inpatient facility that offers Darvon rehab treatment near your location.
Do I Need a Residential Rehab Facility?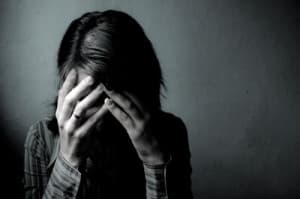 A residential rehab facility can offer you 24-hour treatment. It can also help you to avoid continued drug use by isolating you from the places and people involved with your use. Doctor supervised use of Darvon was unlikely to cause an addiction, but since its removal from the market those who use the drug are likely abusing the drug for recreational reasons. Recreational use of Darvon often involves doses higher than that of medicinal uses, which can quickly lead to addiction. Once you're addicted, a Darvon rehab program is the best method of cutting drug use out of your life.
Tolerance vs. Darvon Dependence
As an opioid analgesic, Darvon can cause both a psychological and physical dependence in the user. The psychological dependence is largely built upon cravings for the high experienced from taking Darvon. The physical dependence, however, is created because of a cycle of drug tolerance and taking higher doses. As you take Darvon for long periods of time, your body develops a tolerance to the drug. Its effects lessen over time, requiring larger doses to maintain the same high. Your body then adjusts to these higher drug levels, beginning to need the high levels to avoid physical withdrawal. Once you reach a level where withdrawal is a certainty, you've developed a physical dependency on the drug.
Are Darvon Rehabs Private and Confidential?
Darvon rehab programs are private and confidential. Your name will not be released as a patient because rehab is a medical procedure with legal protections. With most Darvon rehabilitation programs, you'll be able to request a private room. Whether you receive a private room often depends on room availability, and an extra cost may be required.
Dial to speak to a treatment advisor about your rehab privacy rights.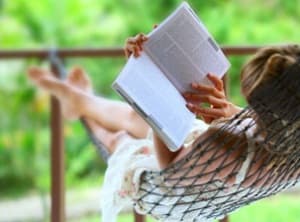 28- or 30-Day Addiction Rehab Program
If you or someone you love is having a hard time quitting drinking or abstaining from drug use, you might want to consider a 28-day or 30-day drug rehab. One-month rehab centers give you a chance to get and stay clean without requiring a long-term commitment.
Read More
Free Online Insurance Coverage Checker for Darvon Rehab
Use the free online insurance coverage checker tool below to find out if your health insurance provides coverage for Darvon addiction rehab and other rehabilitation treatment plans for substance abuse recovery.
How Long Is Inpatient Darvon Rehabilitation?
Each patient responds differently to treatment, proceeding at his or her own pace. Because of this, there is no set length of time to a Darvon treatment program. Chances of a successful recovery tend to rise with more time spent in treatment, however. A 90-day program is more likely to be effective in the long term for the dependent user than a 30-day program. The deciding factors for treatment length are the patient's commitment to working the program, the level of addiction at the program start and the causes of the addiction itself.
What Happens During Treatment
Treatment in a Darvon rehab program tends to follow a set course even when the program is modified due to accompanying conditions. The steps in their usual order are:
Intake. The patient is enrolled into the program, given an initial physical and questioned on his or her medical history and current medications or drugs taken.
Detox services. The patient is given rapid detox or the drug is tapered off to remove it from the patient's system.
Addiction therapy. The patient participates in behavioral therapy intended to find substitute behaviors to replace the drug-taking impulses. The patient also participates in group therapy to provide a support network for the patient throughout the rehab process.
Specialized care. Care is provided for any other medical issues the patient may have been treating with the Darvon or which Darvon may have been masking.
Aftercare. Care given after leaving a Darvon rehab program is mostly in the form of continued therapy and peer support groups such as Narcotics Anonymous.
Paying for Darvon Addiction Treatment
Whether your treatment is on an inpatient or outpatient basis, Darvon rehab programs often provide multiple options for payment. As a medical treatment, rehab may be covered by health insurance. As with any other treatment, you'll need to cover the deductible. If your insurance plan fails to cover rehabilitation, many programs offer financing options. These financing options can be anything from a payment plan based on the total cost of the program to a discount based on your income. Because the length of time spent in a program can vary by patient, determining the exact cost before treatment may not be possible.
Should I Travel or Stay Near Home?
Finding a Darvon rehab program that meets your needs is an important step in getting clean. The location of that Darvon rehabilitation facility is usually not an issue for most patients. If you feel uncomfortable with a facility near your home, then traveling for treatment is the best choice. Staying near home may be helpful though if you have a strong support group of family who may be participating in your recovery through family therapy.
I Want to Find an Executive or Luxury Rehab Center
When professional concerns are hindering you or a relative from getting assistance for a illicit substance use problem or behavioral addiction, executive rehabilitation programs will be invaluable. Combining top drug abuse and behavioral addiction treatments with the freedom of occasional laptop and mobile access, an executive or company president can achieve recovery while remaining attentive.
Frequently, fine substance and behavior treatment facilities feature the nicest amenities you'd normally expect in 4 and 5-star hotels, with your enjoyment and well-being being the primary goals. From 5-star chef-prepared meals and fine linens to gym facilities and private rooms, you can get the greatest drug, alcohol or behavior treatment for yourself or your relative while relaxing in comfort. If you need a hand in locating the perfect luxury treatment centers for Darvon addiction, call our hotline free of charge as soon as possible at .
What Happens After?
After treatment, staying sober should be your primary concern. A psychological dependence on Darvon can last long after the physical dependence is dealt with. Continued therapy can help you to build the skills needed after release from a Darvon rehab program to handle lingering drug cravings. A strong support network of family and friends can also be useful in giving you the incentive you need to resist a relapse. There are peer groups of addicts you can meet with regularly to help deal with dependence and recovery issues as well. Staying sober often requires a combination of aftercare programs for effectiveness.
Are You Ready?
If you're addicted to Darvon and willing to make a commitment to getting clean and staying sober, then you're ready for treatment. Call for information on how to get started and on available treatment options. If you're a family member or friend of an addict and want to help, then you can call the same number for advice on how to approach the addict along with information to have on hand when you do so.
Additional Info
Before entering into a Darvon rehab program or recommending treatment to a friend or family member, you should learn more about the treatment process. You can call for help finding any information you need from our knowledgeable advisors. They can answer your questions on everything from interventions intended to convince reluctant Darvon users to enter into a treatment program to aftercare support groups in your area that would help an addict with continual recovery after rehab. Researching the actual Darvon rehab program treatment can be useful as well, including the intake process a user needs to go through, the detox procedure each program uses, whether a program offers inpatient-only services or if there's an outpatient option available, and what a program bases its treatment methods on. Treatment methods can be anything from a 12-step-based spiritual treatment to a faith-based religious one. You may also find programs that use a holistic or secular approach to treatment.
Find Recovery Today
No matter how long you've been using Darvon, it's not too late to enter into a rehab program and end your dependency on the drug. With treatment, painful withdrawal symptoms can be reduced significantly or avoided entirely through detox. After detox, therapy can help you determine why you use drugs and how to avoid using in the future. You can begin to live a clean and sober lifestyle today, if you're willing to commit to the recovery process. Treatment space is available, with the National Survey of Substance Abuse Treatment Services reporting only 89 percent of treatment slots were filled in a 2009 survey. To start the process, call . Advisors are available 24 hours a day to help you find a Darvon rehab program with immediate openings.
More resources about
Darvon

: