Codeine Addiction Treatment & Rehabs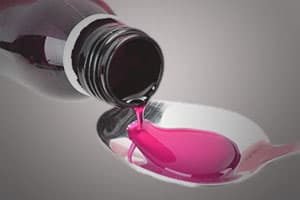 Many people struggle with prescription drug abuse in the United States. In 2015, 3.8 million people aged 12 or older reported misusing prescription pain relievers, including opioids such as codeine.1
Codeine is commonly prescribed to relieve pain and cough. In high enough doses, it is also associated with a rewarding, euphoric sensation. Over time, patients taking codeine become tolerant to the drug, and need to take more of it in order to produce the same effects. The patterns of abuse that are established when someone begins taking more of the drug than prescribed by their doctor or for longer periods of time feed into a cycle that can result in physiological dependence and, ultimately, addiction.
If you are struggling with codeine addiction, a professional codeine rehab center can help you start the path to recovery. Seeking help is a sign that you are ready to take back control of your life. Inpatient or outpatient codeine rehab centers are two of the most beneficial ways to start the path to clean and sober living.
Inpatient Drug Rehab Centers

If you or someone you love is struggling with drug or alcohol addiction, you may need to find an inpatient drug rehab center. Inpatient drug rehabilitation centers can give you the intensive therapy and tools you need to defeat alcohol and drug addiction so you can get back on the right path and live a successful, happy and productive life.
Types of Codeine Rehab Centers
Inpatient codeine rehab centers, where patients live at the treatment facility while receiving medical and psychological care, are helpful for people struggling with relatively more severe or long-term addictions. By offering a supportive and structured living environment, inpatient rehab helps patients recover from codeine dependence and receive the medical and mental health support they need. Depending on your individual circumstance, you might enter a long-term opioid rehab center, which could involve a stay of several months, or you might consider a shorter stay of 30 to 60 days, followed by ongoing outpatient treatment.2
Some benefits of residential recovery centers include:
24/7 therapeutic care and support: You'll receive round-the clock care and supervision from trained substance abuse professionals and medical staff.
A structured environment: Your days will be filled with therapy sessions, treatments, and scheduled activities, allowing you to put 100% of your focus on recovery.
The support of peers who are also going through the recovery process: Many people benefit from the camaraderie of others who can relate and identify with shared experiences and struggles.
No outside temptations or triggers: You won't have access to codeine or other substances in treatment, and you'll be removed from stress and other triggers that may have caused you to relapse in the external world.
The option to choose your destination: If you have a strong social support system, then it may make sense for you to choose a recovery center near home. However, if factors in your home environment contributed to your addiction, then you may want to choose a recovery center in another area or state.
Outpatient Recovery Clinics
Outpatient, or non-residential, rehab is another option for those who are unable to commit to an inpatient stay due to family, work, or other obligations. Outpatient rehab programs vary in length and frequency of treatment sessions. Some programs require daily treatment attendance, while others may require just a session or two per week. Outpatient care may be less intensive than an inpatient facility, but you'll still receive high-quality treatment for codeine addiction while maintaining involvement in the family, work, and social aspects that are an important part of your life.
Outpatient programs may be more suited for those who have extensive support networks and minimal challenges to sobriety in the outside world.2 Outpatient treatment can also benefit those who have completed inpatient opioid rehab and are ready to step down to a less intensive form of treatment.
If you or someone you care about is struggling with a codeine addiction, call today to speak to an addiction support specialist about the treatment options that are best suited for your needs.

Treatment for Codeine Addiction
Entering an inpatient codeine rehab center isn't as daunting as it may sound. You will be surrounded by professionally trained staff who are familiar with what you are going through. Everything is private and confidential, so you needn't worry that anyone outside of the treatment facility will know about your stay.
Detox
Your first step toward recovery in rehab will be detoxification, to remove the last traces of codeine from your body. For opioids like codeine, detox is usually accomplished by slowly tapering the amount of drug the patient is taking, rather than completely stopping at once. Patients who are physiologically dependent on codeine will likely experience intense symptoms of withdrawal when they stop taking the drug. Though uncomfortable, these symptoms are not life-threatening, and may include: 3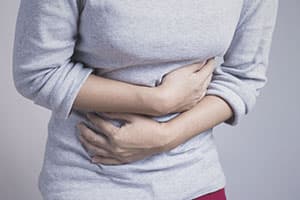 Insomnia.
Muscle pain.
Cramps.
Diarrhea.
Nausea.
Anxiety.
Vomiting.
The symptoms of opioid withdrawal can make detox difficult to complete outside of a medical facility specializing in addiction. In some cases, rehab medical staff may prescribe medications to better manage the detox process. These may include opioid agonists like methadone or buprenorphine, which trigger opioid receptors in the brain and reduce cravings and ease withdrawal symptoms, or opioid antagonists like naltrexone that work by blocking opioid receptors and preventing the patient from feeling the desired high of codeine, thereby reducing the desire to keep using the drug.
Counseling
Detox is only the first step of addiction treatment. During residential addiction treatment, many codeine rehab centers will focus on group counseling in addition to individual counseling, recreational therapy, medication management, and 12-step programs. These methods address not only the patient's physical addiction, but also any co-occurring conditions that may have attributed to the person's addictive behaviors, such as depression or anxiety. Specific therapeutic methods can include:
Contingency management (CM): This is a form of treatment that emphasizes the use of positive reinforcement to achieve desired outcomes, namely, those that lead to continued sobriety. You might receive specific rewards for achieving certain goals—for example, one form of contingency management is known as voucher-based reinforcement. For every negative urine test you provide, you receive a voucher for specific items or rewards, like food or movie passes.4
Cognitive behavioral therapy (CBT): This form of treatment focuses on changing unhealthy or negative thought and behavior patterns, and replacing them with more realistic and positive ones. You learn different skills and coping mechanisms, such as self-monitoring or coping with triggers.5
Medication-assisted treatment (MAT): This form of treatment relies on the use of medications to alleviate cravings and to ease withdrawal symptoms. According to the National Institute on Drug Abuse, MAT is most effective when combined with other forms of behavioral therapy, such as those listed above.6
Free Online Insurance Coverage Checker for Codeine Rehab
Use the free online insurance coverage checker tool below to find out if your health insurance provides coverage for codeine addiction rehab and other rehabilitation treatment plans for substance abuse recovery.
Executive and Luxury Codeine Rehabilitation Centers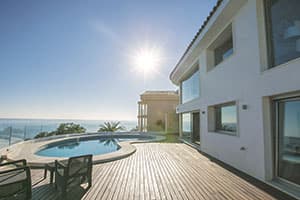 Business professionals and high-level executives struggling with codeine addiction might be reluctant to enter an inpatient treatment facility because it would mean time away from their careers and obligations. If this is the case, consider an executive treatment facility. These facilities are specifically designed to meet the unique needs of executives, offering comfortable surroundings and amenities such as Internet access and office space to help you keep up with work responsibilities. Some centers may even provide the flexibility to allow you to travel or visit clients, all while participating in treatment.
Luxury treatment facilities are ideal for those who prefer upscale, 5-star facilities and amenities, including high-end private rooms with top-quality linens and beds, massage therapy, gourmet meals, and beautiful surroundings. In many cases, these facilities can feel like a mix between a vacation and treatment. If luxury treatment is a bit out of your price range but you prefer a more secluded living environment, you might consider private treatment facilities, which offer private rooms instead of shared, so you have personal time and space to focus on your recovery.
How Much Does Codeine Rehab Cost?
A variety of additional recovery options are available for those seeking more comfortable or private rehab options, or for those who have specific needs and preferences. Keep in mind that the more luxurious codeine rehab centers also come with a higher price tag. Your health insurance plan may cover some or all of the costs of treatment, but it's a good idea to verify your exact coverage with your insurance company. If insurance doesn't cover the cost, you might consider a payment plan or other options to finance your recovery. Don't be deterred by the cost of treatment—you can't put a price on your health, comfort, and well-being.
Recovering from Codeine Addiction
Aftercare is one of the most crucial components in preventing relapse and maintaining sobriety.Regardless of the length or extent of your addiction, recovery is possible provided you have the proper motivation and support. Inpatient opioid addiction treatment is one of the most beneficial and advisable ways to start recovery and can help you end your dependence on prescription painkillers.
Remember that recovery is a lifelong process for anyone struggling with addiction. Rehab doesn't end once you complete an inpatient program. Aftercare is one of the most crucial components in preventing relapse and maintaining sobriety. But you don't have to travel the road to recovery alone—group and individual support is available to help you stay on the right path. Aftercare options may include:
Treatment at an outpatient facility.
Individual therapy.
Group counseling.
Support groups, such as 12-step programs.
If you are researching addiction treatment for a friend or loved one, you can help in a variety of ways. Remember that you are not your friend or loved one's counselor, and that it's not up to you to decide when or how they enter treatment. When speaking to your loved one, adopt a caring and nonjudgmental tone. Emphasize your concern and love, and explain that you are willing to help them find a suitable treatment center. Let them know that you will be there to support them every step of the way. You might even consider attending Nar-Anon, a 12-step support group for friends and family of those struggling with addiction.


More resources about
Codeine

: