Butorphanol Addiction Rehab Treatment Centers Near Me
What is Butorphanol?
Butorphanol is a synthesized opiate medication used for the treatment of moderate and severe pain. It's available as a tablet, injection or nasal spray.
Like all opiate medications, there is potential for abuse and addiction, even when the drug is prescribed by a doctor for legitimate reasons. Fortunately, there are programs and facilities available to help people overcome an addiction to butorphanol. A butorphanol rehab facility combines innovative addiction treatment with caring, compassionate medical personnel.
If you want to learn more about these possibilities, either for yourself or a loved one, please call today.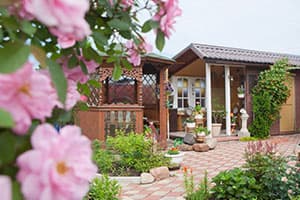 Find the Best Residential Inpatient Rehab Center
If you or someone you love is struggling with drug and alcohol addiction, you may need to find an inpatient drug rehab center.
Inpatient drug rehabilitation centers can give you the intensive therapy and tools you need to defeat alcohol and drug addiction so you can get back on the right path and live a successful, happy and productive life.
Read More
Butorphanol treatment centers offer inpatient or outpatient services or both. Outpatient services include medication dispensary, ongoing therapy, and group meetings. Inpatient services provide all of those benefits, plus room and board. The purpose of inpatient treatment is to take addicts out of their normal environments in an attempt to maximize the effectiveness of any treatment plan.
Residential rehab is a kind of inpatient service, although in most cases it's nothing like a hospital. If you have become obsessed with butorphanol, then a residential treatment facility is in order.
No one sets out to become addicted. For some people, addiction begins with a doctor's prescription. Then, misuse of that prescription starts the progression toward addiction.
In general, addiction is defined as the inability to control your use of a drug. As you continue abusing butorphanol, you find that you need more of the drug to achieve the same euphoric high. This is called tolerance. When stopping the drug causes withdrawal symptoms, this is referred to as dependence. You can be tolerant and dependent without being addicted. However, an addict is nearly always both highly tolerant and strongly dependent.
Confidential and Private Rehab
HIPAA privacy laws protect the confidentiality of your medical records. These laws also extend to drug rehab centers. When you stay at a butorphanol rehabilitation facility, you don't have to worry about your dirty laundry being aired in the community. If you want to take privacy even further, you can request a private room.
Typically, high-end resort or luxury rehab centers will make private rooms available. A smaller facility, however, will often place two or three individuals in each room. Another possible living situation is suite living, where clients have individual bedrooms but share a bathroom and living room area.
Free Online Insurance Coverage Checker for Butorphanol Rehab
Use the free online insurance coverage checker tool below to find out if your health insurance provides coverage for butorphanol addiction rehab and other rehabilitation treatment plans for substance abuse recovery.
I Want to Find an Executive or Luxury Rehab Center
When professional duties are keeping you or someone you care about from looking for assistance for a illicit substance use problem or behavioral addiction, executive rehab centers may be the best option. By coupling highly-rated illicit substance and behavior addiction treatments with the freedom of occasional laptop and mobile access, a businessperson can achieve recovery while remaining attentive.
Frequently, fine illicit substance and behavior treatment clinics furnish the top-shelf amenities one would normally enjoy in the nation's best hotels, with your comfort and enjoyment being the areas of focus.
From in-house massage therapy and housekeeping services to gym facilities and fine linens, you can get the best-quality drug abuse and behavior treatment for yourself or someone you care about while keeping comfortable. If you need support in looking for the highest-quality luxury treatment programs for Butorphanol addiction, call our hotline free of charge now at .
About Rehabilitation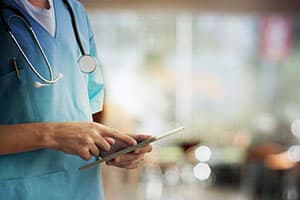 Your stay in rehab should be long enough to provide you with a head start on a healthier mode of living. Overcoming withdrawal symptoms is certainly important, but readjusting your thought processes is probably the most important aspect of successful recovery.
Individual and group therapy will help you achieve such an accomplishment. To that end, a longer stay offers potentially more benefit than a short stay.
Treatment at a butorphanol rehab facility is a multi-stage process. On your first day, you'll be checked in and given a tour of the facility. You may speak with the therapists and clinicians involved in your care.
If you've developed a dependence on butorphanol, a doctor will likely prescribe medications and suggest diet and exercise to deal with withdrawal symptoms. You need not worry about your health or safety while an inpatient — addiction experts are a stone's throw away, day and night.
According to the Mayo Clinic, counseling and self-help groups are essential components of any butorphanol rehabilitation program. Individual and group counseling are both effective at adjusting your relationship with drugs. Once you have identified your triggers for drug abuse, you can more effectively avoid them in the future. With the help of a qualified therapist, you will devise new strategies for dealing with the inevitable stressors of life.
Extended care, also known as aftercare, addresses how to approach life after rehab. For example, you may be scheduled to attend weekly therapy visits at an outpatient clinic. You may receive a prescription for an antidepressant medication to help you maintain your sobriety. Weekly group meetings with peers are also an important aspect of extended care.
Other Considerations
Drug Rehab Insurance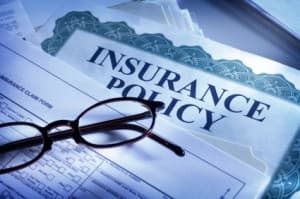 There are several insurance options that are available to people seeking treatment for their addiction to alcohol, drugs or certain behaviors. Public and private health insurance frequently compensates a portion of the expense of outpatient or inpatient treatment for virtually every type of addiction.
Butorphanol treatment programs generally cost from hundreds to thousands of dollars per day. Not all programs accept major medical insurance.
When you're considering rehab, determine the amount of money that you or your family can comfortably spend. Use this budget as a guide as you "interview" your potential rehab center. Ask about deferred payment or payment arrangements. Either way, don't let the economic factor deter you from seeking help.
Among the other points to consider is whether to travel to a rehab center or instead remain close to home. The choice you make depends on what would give you the most benefit.
If a new environment will help you stay sober, then choose a butorphanol rehab facility across the country. You will be free of old associations and less likely to slip into old ways of thinking. On the other hand, a nearby facility might work better if family is to be intimately involved in your recovery.
Although it sounds simple, you also have to ask yourself whether you're truly ready for rehab. If you honestly don't want to spend another day in poor health because of butorphanol, then make the call. It's a bold and powerful step toward a more fulfilling future. Rehab provides the tools and expertise to set you on a course for lifetime sobriety.
Further Research
Before you contact a butorphanol rehab facility, you will need to do some background research. Educate yourself on current treatment methods, medical treatments for withdrawal, and successful approaches to treating the whole person, not just the addiction. The following topics will be of interest to anyone thinking about committing themselves to healthy, sober living:
Detox
Withdrawal
Inpatient
12-step programs
Medical treatment programs
Community-based healing
Not every treatment method works for everyone. Ideally, your research will answer the question of which program works best for you. If, for example, you are not a spiritual person, then a treatment method based purely on empirical science will probably work well for you.
Butorphanol addiction doesn't have to be a life-long affliction. There's help available right now. A butorphanol rehab facility in your area would love to welcome you into a life of happiness and renewed well-being. Simply call to start the process of ending your addiction.
More resources about
Butorphanol

: