Rehab Centers On The Beach
How the Beach Can Help Alcohol and Drug Addiction
For many who've admitted that they need help for addiction, the idea of getting that help is less than appealing. They may mistakenly think that rehab is going to be akin to a jail, a drab facility with stringent rules.
However, this is not the case. Of course, some facilities will be starker than others, but there are rehab centers across the country who strive to give the patient a great experience by offering a tranquil and comfortable environment where they can begin to find some peace after a long period of turmoil.
Knowing that you can recover from a drug or alcohol addiction in an oceanfront beach rehab may be what you need to agree to treatment. Once in a beach rehab, you may finally be able to relax and may gain a renewed sense of serenity that helps you to see more clearly the disadvantages of substance use and the possibilities of a life spent in sobriety.
Holistic Treatment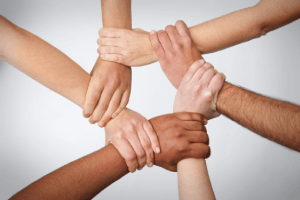 You may have access to holistic treatment at a beach rehab center. Many substance abuse rehabilitation centers near the ocean offer non-traditional treatments such as yoga, massage, and acupuncture. These treatments can reduce stress and pain and make it easier for recovering individuals to gain a sense of calm that may help them cope with cravings.
Peaceful Environments
The peaceful environment of rehab near the beach can help an individual in treatment to more fully focus on their recovery without the noise and triggers of a busy, city environment.
Greater Privacy
Since beach drug and alcohol rehab centers are somewhat more isolated than rehabs in urban settings, they tend to be more private. Some individuals worry about others finding out they're receiving treatment for addiction, and the peace of mind that a removed setting offers may be well worth the expense for them.
Types of Treatment Offered at Oceanfront Beach Rehab Centers
Like other rehabs centers, beachfront rehabs will offer varying treatment types. Every facility will have slightly different treatment offerings. You'll need to find the one that most closely matches your needs and desires for your time in rehabilitation.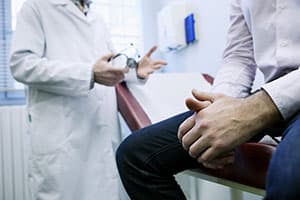 Inpatient programs, on the beach, oceanfront, seaside or anywhere else, will typically provide the patients with room, board, and 24-7 care during their stay. During treatment, the patient may undergo:
Individual counseling.
Group therapy.
Family therapy.
Alternative therapies, such as yoga or meditation.
12-step group participation.
Educational classes on drug use and addiction.
Vocational training.
Life skills training (such as classes on how to manage your finances or cook).
Not every center will offer all of the above. It's up to you to pick and choose what is most important to you as you select a rehab facility.
Some drug and alcohol addiction beach rehabs will also offer dual diagnosis treatment, or care for people who have been diagnosed not only with a substance use disorder but another mental health disorder, as well. For those who are suffering from concurrent mental health disorders, the importance of having both issued addressed in treatment cannot be understated. An untreated mental health issue can significantly impair an individual's life in a number of ways and may make them more likely to reach for substances in an attempt to cope with symptoms.1
Most beachside rehabs last from 30 to 90 days. However, each individual case is different and your time in treatment will be determined by your specific needs. Some people start out with shorter stays, such as a 30-days, and then choose to extend their stay if they feel unsure of their ability to return home and maintain their sobriety.
Some rehab facilities offer outpatient services in addition to their inpatient programs. Recovering persons continuing their recovery efforts may move from a very intense program to attending outpatient therapy on an appointment basis once returning home.
What Happens When I Leave Seaside Rehab?
Some beach and seaside rehab programs will offer comprehensive plans and options for you to continue your care once your time in rehab has to come to an end. They may advise you to step down into an intensive outpatient program or begin a transitional work program where you can attend a job or school and still come to the center for therapy, for example.
They may also help you transfer to a nearby sober living home where you can stay in a substance-abstinent environment and practice your new skills with other recovering individuals.
Sober living facilities allow recovering people to live independently, hold down jobs, and come and go as they please. Each facility will have its own structure and rules in place. Often, you will be required to help with chores and you may have a curfew.
You may also be required to submit to regular drug tests, as substance use by any house member could not only hurt you but may jeopardize the recovery efforts of your housemates.
Check Your Insurance Coverage for Rehabs On The Beach
Use the free online insurance coverage checker tool below to find out if your health insurance provides coverage for addiction rehab on the beach and other rehabilitation treatment plans for substance abuse recovery.
Paying for Oceanfront Rehab Treatment
One of the major problems some people face when seeking treatment is the expense. Oceanfront alcohol and drug addiction treatment programs may be more expensive than other programs because of their appealing location and the types of services and amenities offered.
If the expense is a problem, talk with an intake person at the beach drug rehab center you want to attend. Many rehabs near the ocean offer payment plans and loans for patients who cannot afford to pay for rehab treatment all at once. Some may even offer scholarships.
If you have insurance, you can also give staff at the facility your information to see if your coverage will pay for at least some of your stay.
Also, consider how far away the rehab is when trying to pay for your treatment. If you live near the ocean, you may save on travel costs by attending a program closer to you vs. traveling far from home.
Although oceanfront beach substance abuse rehabilitation programs can be expensive, if attending one of these services is the only way you'll get the help you need, the cost is justified. You may end up spending much more on your addiction in the end, and you may lose a lot more than money.
If you or someone you love has a drug or alcohol addiction, it's important to get help sooner rather than later. Untreated drug and alcohol problems can lead to other health problems as well as to early death. With proper treatment, however, people go on to lead productive and happy lives.
More resources about
Beach Rehabs

: