Bath Salts Addiction Rehab Treatment Centers Near Me
Are Bath Salts Addictive?
The designer drug known as bath salts has become a growing problem in recent years. While many people are unaware of the drug, it is easily obtainable by both teenagers and adults.
Bath salts were not always illegal in many places; they could be found online and in stores that sell drug paraphernalia. According to the National Institute on Drug Abuse, bath salts are made with a combination of methylenedioxypyrovalerone, pyrovalerone and mephedrone. Combined, these chemicals act as stimulants.
Many people who abuse bath salts are at risk of becoming addicted to the drug. Certain individuals may experience cravings for the drug that are not unlike cravings for methamphetamines. When an individual becomes addicted to bath salts, he may need to get help from a bath salts rehab center.
Various Rehabilitation Programs
For individuals who suffer from addiction to bath salts, help can be found at a rehab facility. There are a variety of rehabilitation programs available to meet the needs of different addicts. However, many bath salts addicts may find success at an inpatient treatment facility.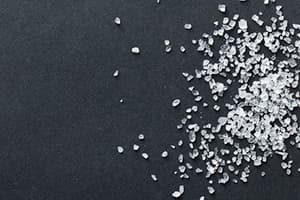 Inpatient facilities are designed to not only help addicts physically stop their drug addiction, they also teach them how to understand their addiction and cope with it on a daily basis. Inpatient treatment programs provide addicts with a safe place to detox from the drug as well as a safe place to discuss how the addiction started and productive ways to overcome the addiction.
Outpatient treatment centers can also provide the help and support an addict needs to become sober. Many addicts utilize outpatient support groups and meetings to not only overcome addiction but stay sober as well.
The Benefits of Inpatient and Outpatient Treatment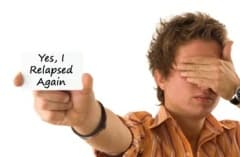 Relapse Prevention
After successful treatment for substance abuse, addicts are faced with new challenges when reintroduced to the world as sober individuals. All addicts face temptations in recovery, and some may feel lost in the quest for sobriety.
Read More
An inpatient bath salts rehab center can provide substantial help to an addict. One of the many benefits of an inpatient facility is the controlled environment. When addicts enter an inpatient program, they are placed in an environment where they are not tempted by drugs and can focus on getting better.
Typically, inpatient programs offer a stable environment where addicts can work with therapists and in groups to understand what addiction is, how it occurs and what can be done to avoid relapse.
Outpatient treatment facilities also offer many benefits to addicts. However, outpatient treatment is often more successful for addicts who have already gone through an inpatient treatment program.
Outpatient treatment typically continues where inpatient treatment left off by offering addicts a place to discuss their addiction. Outpatient centers also give many addicts the support and encouragement they need to maintain sobriety by offering sponsors and group therapy or meetings.
You do not have to suffer from addiction. If you need help overcoming an addiction to bath salts, a bath salts rehab center can help. Call the helpline at today to discuss the various treatment options available and what you can do to overcome your addiction.
Should You Go to Residential Rehabilitation?
…individuals who undergo an extensive, long-term treatment program are more likely to have better results…-Center for Disease Control and prevention according to the Center for Disease Control and Prevention, individuals who undergo an extensive, long-term treatment program are more likely to have better results than individuals who do not enter a treatment program.
Many people who are in treatment for a short period of time may only stay sober for a certain length of time. However, by entering a long-term residential program, counselors and doctors have the time to work with the addict and tailor a program to fit the addict's needs.
Not all addicts will recover at the same rate. Long-term help also allows the addict to work at her own pace as she takes steps to overcoming her addiction.
Many people who consider contacting a bath salts rehab center may question whether they are actually addicted to the drug. While drug abuse does not necessarily equal addiction, it can lead to addiction if drugs are abused on a frequent basis. The more a drug is ingested, the more the body begins to crave it.
Once the body craves the drug, it may grow dependent on it. Eventually, drug addiction can occur as a result of abuse. A short-term stay at a bath salts rehabilitation center may not give the addict enough time to fully understand the nature of drug abuse and addiction.
While a 28- to 30-day program can help addicts overcome the physical aspect of addiction, a longer period of time may be needed to fully address the problem. For addicts who initially enter a short-term program, many facilities will offer extended-stay options.
If you feel that you or someone close to you may have an addiction to bath salts, do not hesitate to call to learn more about bath salts rehab centers. Through the helpline, you can learn about treatment options as well as what you need to do to get your life back on track.
Free Online Insurance Coverage Checker for Bath Salts Rehab
Use the free online insurance coverage checker tool below to find out if your health insurance provides coverage for bath salts addiction rehab and other rehabilitation treatment plans for substance abuse recovery.
I Want to Find an Executive or Luxury Rehab Center
If business concerns have stopped you, a family member or a friend from getting assistance for a drug or alcohol problem or behavior-related addiction, executive rehabilitation programs may be what's needed. Combining top drug, alcohol or behavior addiction treatments with the freedom of computer and cell phone access, an executive or company president can get treatment in comfort and style.
Many current substance and behavior addiction treatment facilities feature the nicest amenities one would expect to find in 4 and 5-star hotels, with your success and enjoyment being the primary goals.
From 5-star chef-prepared meals and fine linens to gym facilities and in-house massage therapy, you can get the greatest drug, alcohol or behavior addiction treatment for yourself, your family member or your friend while relaxing in comfort. For assistance in searching for the perfect luxury treatment programs for addiction to Bath Salts, call our toll-free hotline as soon as possible at .
What to Expect During Bath Salts Addiction Treatment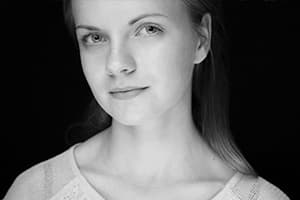 Individuals who have never been through a treatment program may wonder what to expect when they enter drug rehabilitation. Addicts can expect to undergo an assessment before entering rehab.
Addicts can also expect to go through detox before starting rehabilitation therapy. Typically, treatment offers addicts the opportunity to work individually with a therapist as well as with others in a group setting in an effort to provide the support needed to overcome addiction.
After the successful completion of a drug therapy program, individuals can find additional help with staying sober by entering an outpatient program.
How to Pay for Rehabilitation
There are a variety of ways individuals can pay for treatment at a bath salts treatment center. According to the United States Department of Health and Human Services, certain individuals who want to go to a bath salts rehab center may qualify for grants or other funding for their stay.
Many facilities also offer payment plans for individuals who need additional help financing rehab. Certain facilities may accept insurance, as well. The price of staying at a rehab facility will depend on the facility.
Things to Consider
Many people wonder whether they should stay close to home or travel to a rehab clinic. The point of rehabilitation is getting help with addiction. Where the rehab facility is located does not matter in terms of the treatment you'll receive.
Once an addict successfully completes a rehab program, he may wish to continue treatment at a local outpatient facility. Outpatient facilities can help keep addicts from relapsing or feeling overwhelmed with staying sober.
Certain individuals may not know if they are ready to enter rehab. Rehabilitation is a life-changing experience, and it can feel overwhelming for many people. However, a bath salts rehab center is designed to provide addicts with a comfortable place to learn more about themselves as well as their addiction.
Individuals who suffer from addiction may not feel ready to go to rehab. However, by entering rehab, they will start on a new, healthier path.
Other Information
Individuals should learn as much as possible about the treatment process. Before entering rehab, addicts need to understand that they must typically undergo an assessment to ensure the facility is the best choice for them.
Addicts must also understand that usually they must go through a detoxification process before continuing treatment. The type of detoxification process used with addicts will vary depending on the facility and the addiction in question.
Before entering a treatment program, addicts need to understand that not all treatment programs will work for everyone. Many people find success by undergoing treatment at an inpatient center, while others may feel more comfortable getting treatment from an outpatient bath salts rehab center.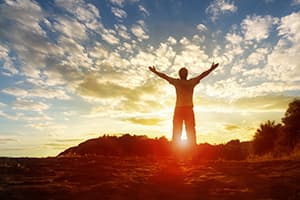 One factor individuals need to consider before entering rehab is the type of program they will feel most comfortable doing. For example, certain centers may offer 12-step programs, while other facilities may offer faith-based programs.
Controlling addiction can be accomplished by getting help from an outpatient facility or attending group meetings and therapy once a treatment program is completed. Part of sober living is getting encouragement and support from others. Whether it is family, friends or people from a sober living group, addicts must understand that success can be achieved with the help of others.
Drug addiction can affect entire families. According to the United States National Library of Medicine, treatment programs can provide help to both addicts and family members of addicts. No matter how extensive the addiction, individuals who need help can always find it. Taking the steps to overcome an addiction by contacting a bath salts rehab center is the first part of the path to healthy living for addicts and family members.
More resources about
Bath Salts

: