Finding an Avinza Rehab Facility Near Me to Treat Morphine Addiction
Prescription drug abuse is becoming a huge problem in America. The National Institute on Drug Abuse reports that, in 2009, 16 million Americans aged 12 or older used prescription pain relievers, tranquilizers, stimulants or sedatives for non-medical reasons in the year prior to the survey. Painkillers are responsible for much of this abuse. Avinza, a brand name of morphine pills used to control chronic pain, is being abused more than ever before. As this problem spreads, it is important to understand treatment options for Avinza addiction.
Avinza Information
Avinza is a prescription painkiller containing morphine. In 2010, according to the NIDA, 5.1 million Americans admitted to having used prescription painkillers in the month prior to the survey. Abuse is also highest among young adults 18 to 25 years old. Also, according to the agency, 5.9 percent of people in that age range abused prescription drugs in the month before the survey.
Morphine is a narcotic pain reliever meant to be used to relieve moderate to severe pain. A single dose of morphine can provide pain relief for as long as a day.
Morphine goes by such street names as "M," "Miss Emma," "monkey" and "white stuff."
Morphine can also cause a number of side effects. Some of the effects are serious and require medical attention. The side effects include: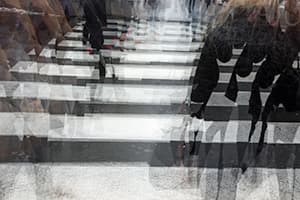 Dizziness
Nausea
Vomiting
Dry mouth
Sweating
Mood changes
Slowed breathing
Seizures
Hallucinations
Tightness in the throat
Swelling
Avinza rehab centers offer treatment for all types of addictions and abuse. Outpatient treatment is offered for people who have a problem with abusing Avinza and have built a tolerance for it but have not yet become physically addicted to it. Outpatient treatment consists of regular visits to a clinic for therapy and rehab. Inpatient treatment is designed for people who are physically addicted to morphine. These people cannot function without morphine and face more difficulties than other abusers. Getting treatment from an Avinza rehabilitation facility improves the chances of successful recovery.
If you need the help of an Avinza rehab center, call today for more information. This hotline is open 24 hour a day.
Rehabilitation for Avinza Addiction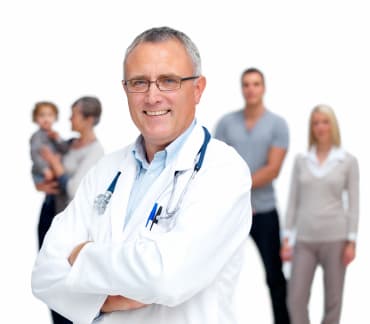 90-Day Addiction Rehab Program
Many inpatient rehab programs include 90-day drug rehab options. These three-month rehab centers allow for long-term treatment that can lead to a higher success rate for recovering addicts.
Read More
Avinza rehab centers offer all patients the private and confidential recovery they need. You never need to worry about other people finding out you are under treatment if you don't want them to. Avinza rehab centers are totally committed to offering you the most private experience possible. Many centers do require that you have a roommate, however. This is important for your treatment because it prevents isolation and fosters a supportive environment.
Treatment at Avinza rehab centers lasts for periods of 30, 60 or 90 days. Longer treatment is recommended for addicts with the worst problems, but it is helpful for anyone who needs treatment. Longer treatment allows you more time to detox and obtain therapy at an atmosphere that is free from the temptation of drug use.
Treatment begins with a medical and psychological evaluation. It is important to be honest about your Avinza use and other drug use, alcohol use and medical history during this process. This will help your doctors formulate a plan for your treatment. After this, you will begin your detox treatment. This process allows your body to adjust to being without morphine. During detox, Avinza rehab centers will give you medications, nutritious foods, and time to rest. All these aspects are important to make your rehab go as smoothly as possible.
After detox, you will begin yourtherapy. Group therapy among peers is considered a very positive treatment for addiction. It allows you to learn from others and to share your experience in an atmosphere of understanding with people who know what you are going through.
In order for your treatment to be as successful as possible, you must be comfortable with your treatment center. Many Avinza rehab centers offer specialized care based on gender, age group, religion and a variety of other issues. If these options sound appealing to you, call today for information on specialized Avinza rehab centers that could be right for you.
I Want to Find an Executive or Luxury Rehab Center
When business concerns have stopped you, a family member or a friend from getting assistance for a drug abuse issue or behavior-related addiction, executive rehabilitation programs may be what's needed. Combining top drug, alcohol or behavioral addiction treatments with the freedom of computer and mobile access, an executive or company president can get support while staying relatively "plugged in".
Often, contemporary narcotic, prescription drug or behavioral addiction treatment facilities feature the nicest amenities one would expect in 4 and 5-star hotels, with your comfort and well-being being the primary goals. From 5-star chef-prepared meals and fine linens to gym facilities and in-house massage therapy, you can get the greatest substance abuse and behavioral addiction treatment for yourself, your family member or your friend while relaxing in comfort. For a hand in determining the perfect luxury treatment programs for Avinza addiction, call our no-charge hotline as soon as possible at .
Free Online Insurance Coverage Checker for Avinza Rehab
Use the free online insurance coverage checker tool below to find out if your health insurance provides coverage for Avinza addiction rehab and other rehabilitation treatment plans for substance abuse recovery.
What to Consider About Rehabilitation
Paying for treatment can be an overwhelming task for some. However, many insurance plans cover some of the cost of rehab. If you are uninsured or your insurance does not cover every expense, many Avinza rehab centers offer financing options so you can get the treatment you need now without worrying about monetary considerations.
Another decision regarding treatment is whether you will stay near home for rehab or travel. Staying close to home allows you to be near family members, who can provide a good support network. Traveling gives you space and the chance for a new start in a new location. Deciding what you want out of treatment will help you make this decision.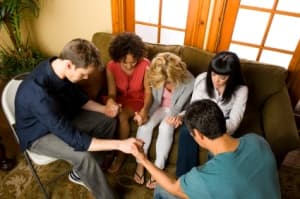 You also need to plan for what you will do after treatment. Entering 12-step programs or group therapy programs are always popular options for extended treatment. If you are religious, you can seek the help of churches that offer addiction therapy or counseling. You should also plan for a life without drugs by spending more time with family or seeking out new hobbies that give you fulfillment.
Before you begin treatment, you must be ready for it. People who have prepared themselves for treatment are more likely to successfully recover and avoid relapse. Learning about your addiction and the treatment process is an excellent way to prepare your body and mind for what you will experience. Learning about detox specifically will prepare you for physical symptoms you will face.
No matter how bad your addiction has become, it is never too late to seek help. If you are willing to take the first step and seek out treatment, then the hardest part of defeating an addiction is finished. Many people never get to a point where they want to receive help. If you would like to talk to a representative about addiction treatment, call today.
Find the Help You Need Today
If you have difficulty functioning without Avinza, go to multiple doctors seeking prescriptions, take more than what is prescribed to you, or hide your use from others, you are showing signs of being addicted to Avinza. If you think that you need help defeating your addiction to Avinza, call today to speak with one of our compassionate representatives.